The Future of Finance: Five accounting trends to watch for in 2020
2020. Just saying it (or writing it) feels exciting, doesn't it? And it is exciting, especially when we look at accounting trends.
Look at the palpable excitement at events like Xerocon. The increasing number of integrations offered by SaaS companies (including Pleo, sure). The growing confidence of customers to ask for more.
To get a sense of what the year ahead might hold, we spoke to a broad spread of finance professionals.
The accounting firms who are at the cutting edge. The traditional practices. The one-woman bands. The training bodies. The influencers. Our own passionate staff.
This is what they told us the next year holds.
Data, data, data
Ask Alastair Barlow of Flinder about accounting trends and it's data that he keeps coming back to.
Named the most Innovative Firm of the Year at the Accounting Excellence Awards, Flinder is a good place to start for future forecasts.
"When people talk about data in the accounting world, I get the impression they talk about a bookkeeping entry," says Alastair.
"Our view is data from across the business… offers a lot more colour, a much richer understanding [of the company's performance]."
Identify the numbers that matter
So don't just think about revenue numbers. Think about things like customer behaviour and how interpreting data around that could help a business.
Maybe the data shows that waiting a few months to deploy your marketing budget will bring twice as many leads. So you hold fire for now and maximise impact in summer.
Industry organisations echo that message. One ACCA report describes "big data" as defining a "new professional agenda" for accountants.
That sounds big – but it holds up on a smaller scale too.
The AAT's Andrew Williamson says data is "paramount to success" for accountants now.
"Increasingly, control of that data is where the power's going to be… yes, it will impact on a big strategic level, but it also impacts day-to-day."
TAKEAWAY: The amount of information at your fingertips can seem overwhelming. So focus on what keeps your clients awake at night. Use the numbers to find possible solutions.
Whose job is it anyway?
Creative job titles and definitions are becoming common across many industries.
A quick look on LinkedIn reveals plenty of job titles that might have been total headscratchers 20 years ago.
Hey, try explaining what a "Content Lead" is to your nan.
In a fairly traditional industry like accounting, it's easy for the knee-jerk reaction to be cynicism about these new "definitions" of what work looks like.
But instead, try to think of this as accountants and finance professionals finding new ways to show the unique contribution they can offer to clients and employers.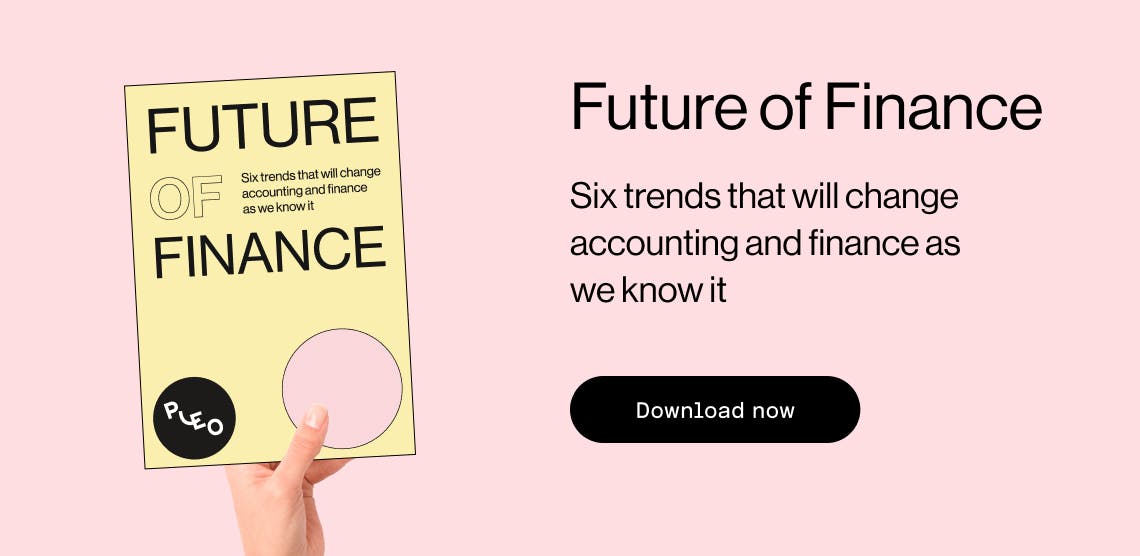 Promote the extra value you offer
In 2020 and beyond, this is an accounting trend that's just going to become more pronounced.
"Job titles and job responsibilities will change, no two ways about it," says Mark Telford of Telford Accountants.
"An employer is now saying to a potential employee: what value can you add? In the good old days, the value was "I know how to do bookkeeping".
"Yeah, fine, so does everybody else. What value do you [bring]?"
Robert Collings of UHY Hacker Young puts it nicely.
"No-one entering accountancy now wants to be called an 'Accounts Clerk' that will 'process records, produce financial reports and assist clients'.
"But flip that to a 'Cloud Accounting Adviser' who will 'use cloud technology to provide solid foundations for solving client problems' and you've got something more exciting, for which the actual job role doesn't differ."
Don't forget the basics though – reshape the job's definition to accentuate your strengths, yes, but avoid overpromising.
TAKEAWAY: Host a team session where you brainstorm possible new job titles that you feel reflects your team's input and strengths. Even if you don't officially change your job title, this is a nice chance to see what your team views as important – and what excites them.
Real-time, real good
Pleo's integration with Xero recently stepped up a notch to include Direct Feeds – allowing accountants and admins to see transactions in close to real time.
Our accounting partners (and quite a few of our regular customers too) were legitimately excited about it. Seriously, they were pumped.
Embrace the new way of working
87% of accountants think that real-time decision making will drive finance teams (across many different types of organisation) within the next decade. That's striking. What's even more striking is that 34% of them say that shift is happening right now.
It's not just progressive accountants that like this. Investors are 70% more likely to back a company that has real-time reporting, says one ACCA report.
TAKEAWAY: Nothing helps embed a new methodology quite like seeing the value it adds. So gather insights based on the real-time information that you have available and look for easy wins that everyone (clients, your own team) will appreciate.
Automatic for the people
The idea of handing off the more mundane, repetitive aspects of the accountant's workload to software has always sounded attractive.
And it's one trend that's now gone mainstream.
Harness the positivity
The growth of automation in the industry has created a buzz for many.
Nine out of ten accountants are enthusiastic about technology, something we see every day in our work with Pleo's partners. Automation is a big part of that, with the positivity around it echoed by thought leaders at Xero and elsewhere.
Technology like this frees up accountants to do so much more. If you haven't seen that firsthand, 2020 is surely the year to find out.
All of which brings us nicely to our final trend…
TAKEAWAY: Automating expenses is a great place to start. How about booking a Pleo demo to see how much of the grunt work of expenses we can take away?
Accountants opening up
What will accountants do with all that extra time in 2020?
Growing their business by offering their customers even more is the answer. But getting there takes hard work and honing new skills.
For some accountants, focusing on communication skills might feel strange, or not a natural strength.
Start talking, keep listening
When she's not outlining her experience as a first-time people manager, Ida Støier leads our partnerships team in the UK, Denmark and Sweden.
She's had plenty of accountants ask for advice on branding themselves, worried that they're "not sales people".
Her advice? Build that network. Reach out to people you admire, or whose clients fit a similar profile to yours. Connect with people on LinkedIn who are talking about issues that you see day-to-day.
And consider what you could add to the conversation. Accountants are often sitting on a gold mine of knowledge and experience – could you be the next thought leader in the industry?
TAKEAWAY: There are plenty of tips online for better listening and communication. That's because everyone is a bit different. The practical tip here is to try lots of things until you find what works for you and your clients. Maybe you could try holding up your hand every time you want to cut across someone. Or write down a few questions before a meeting and once they're answered, say no more (hat tip to Alastair Barlow for that one!). See what works for you and your clients.
That's our take on some of the accounting trends for 2020 and beyond.
We're excited to be involved in the conversation about where this industry is going, but it's impossible to capture every trend that's bubbling away or about to really break through.
So why not practice your communication skills right now and tell us: what did we miss?
Boost your practice today
Effortlessly integrate with Xero, Sage, Quickbooks and more, and wave goodbye to piles of paperwork and end-of-month stress.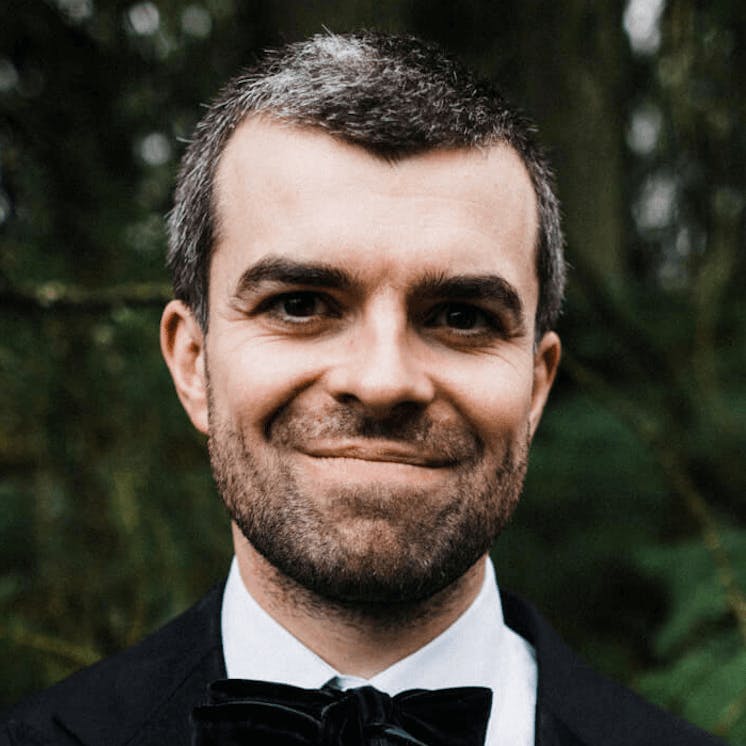 Journalist with the BBC, LBC and others for a decade or so. Now doing words for Pleo. Spot a typo? I'm all eras.
neil@pleo.io
You might enjoy...
As of 1st January 2024, Irish businesses need to take into consideration some enhanced reporting requirements.

---

Graham Dyer, Director at AAB Group, explains how the firm helps clients pick the right tools to transform their processes.

---

What is it and how do you do it? Find out with our step-by-step handbook.

---
Get the Pleo Digest
Monthly insights, inspiration and best practices for forward-thinking teams who want to make smarter spending decisions
Powered in the UK by B4B partnership, available soon