Limited time offer: Get cashback all year long
It's that time of year, when everyone's doing their Christmas shopping and trying to bag the best deal. But for businesses, saving money is about more than Black Friday and Boxing Day sales – it's a full-time job. Finding a deal that saves you money in the long run can be a real lifeline, and our cashback offer is just one way we're helping you with that.
Sign up for an annual Pleo plan before 31 January 2023 and get cashback on all of your team's spending for the year. Kerching 💰
Lock in your cashback with our limited time offer
As a Pleo customer, you can earn up to 1% cashback on every Pleo card transaction your team makes when you sign up for our annual plans before 31 January 2023. Talk about forward-thinking money-saving. 
Just spend as usual and get cashback automatically added to your Pleo account every month. Sit back as we boost your wallet and watch the cash stack up. Zero effort, maximum reward.
When we say you get cashback on everything, we mean everything:
Train tickets

Client lunches

Software subscriptions

Paper for your printer

That new advertising campaign
Let's say your Asana subscription costs you £2000 a month. Pay for it with Pleo and you could get £20 in your Pleo Wallet, just like that. 
It pays to use Pleo
You can earn cashback up to the value of your full Pleo subscription price (including any fees for our premium plans and additional users). It's like using the best of Pleo, effectively for free!
The amount of cashback you earn depends on which subscription you're on:
Customers on a yearly Essential subscription get 0.5% cashback

Customers on a yearly Advanced subscription get 1% cashback
How you spend your cashback is completely up to you. Whether it's off-setting your Pleo subscription cost, re-investing in ad spend or taking your team for a well deserved month-end lunch, it's your cashback, your choice.
Save in more ways than one
Pleo helps you save time and money – and not just during the holiday season.
Detailed spending analytics - Get real-time visibility of your company's spending to spot new ways to cut back.
Automated expenses - Slash the admin and give your team the gift of time so they can focus on the work that matters.
Free ATM withdrawals - Take out cash on the go with your Pleo card, whether you're at home or away.
Subscriptions overview - Track all your business subscriptions in one place to help you identify duplicates or services you no longer use.
Just sign up for one of our yearly plans before 31 January 2023 and lock in our cashback offer for the rest of the year. For once, saving money is a realistic New Year's resolution. Cheers to that!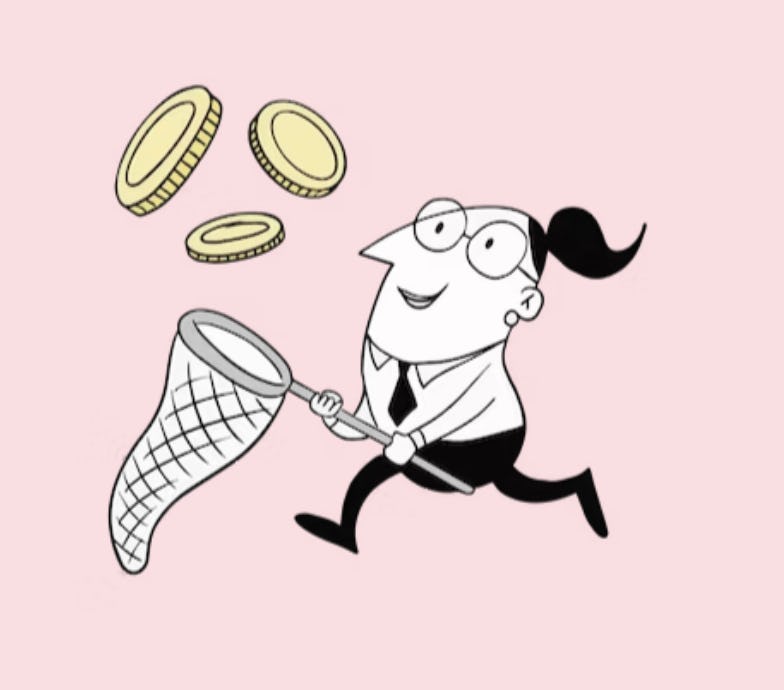 It pays to use Pleo
Get cashback on your business purchases when you sign up to one of our yearly plans before 31 January. Save time and money – and not just during the holiday season.
Sign up now
Having written for fintechs like Curve and ClearScore, I'm now spreading the word (literally) about Pleo.
frankie.jones@pleo.io
You might enjoy...
Sign up for an annual Pleo plan before 31 January 2023 and get up to 1% cashback on everything.

---

The world of work is evolving. It's time for Pleo to evolve too – and this is what you can expect from our new brand identity.

---

It's the most wonderful time of the year (if you like Christmas songs). In true festive fashion, we're spoiling our customers with some pret...

---
Get the Pleo Digest
Monthly insights, inspiration and best practices for forward-thinking teams who want to make smarter spending decisions