Tips for controlling your business spend with Pleo
Let's face it, things are tough out there right now.
As we write, we're deep in a cloud of COVID-19 (coronavirus) uncertainty and worry. Beyond the health implications, it's having an impact on how we work, where we work and, of course, the overall global business climate.
With so much up in the air, we want to highlight to our 7000+ customers (and, most crucially, each business's faithful CFO or Pleo super admin) how they can keep the lights on and control their business expenditure with Pleo.
Introduce a (new) Pleo user policy
Don't get us wrong – we're strong advocates for empowering team members to be accountable for company spend.
But during such fiscally conservative times, it can be effective to set out the state of play and new ground rules for what is (or isn't) a necessary business expense, and suggested budgets for each spending category.
We have a dummy user policy available to download right here. Reach out to your Pleo rep if you'd like us to create a personal one for your team.
Be mindful of categories, tags and notes
With eagle eyes focusing on company spend, it makes sense for your team to be even more thorough with what they are purchasing and why.
Luckily, users can implement all the necessary feedback using our note, category and tag functionalities within the Pleo app, whenever they catalogue an expense.
Here's a one-page explainer PDF on how to do just that:
Get the most out of categories and tags
Use Pleo Assurance to encourage responsible spending
We're always going to champion autonomy when it comes to business expenses.
The benefits go two ways: team members feel accountable for financial decisions, while finance directors and admins are able to indicate they trust employees, all while reducing paperwork and monotonous tasks.
Finance teams, especially right now, might not have the time to look at each and every expense people in their company make.
That's why Pleo Assurance is so useful. Companies can be sure that a simple, automated system is in place to catch the expenses that deserve extra scrutiny.
This gives finance teams and reviewers the gift of time since they don't need to review every single expense.
On top of that, Assurance gives additional context to employees with the Seen By extension of the feature.
Seen By allows employees to know exactly who in the company has seen an expense and its details, giving them peace of mind and time back to focus on what really matters.
(Re)set team member spending limits
---
One of our most prized core features is the ability for admins to set spending limits for people in their team.
Doing so will assure that every team member is more mindful of the money they are spending on behalf of the business, while also giving admins the confidence they need to control the bottom line costs.
Dig into Analytics
As a Pleo admin, you have yet more ways of staying up to speed with your team spending with the Analytics panel found in the Pleo web app.
Simply put, it gives you the helicopter view of your business's expenses.
You can filter on teams, departments, types of expense and merchant, plus create easy-to-digest reports that will help you realign budgets on certain projects, and see where you can cut costs on repeated payments.
We're here to help
On behalf of the entire Pleo team – from marketing to support, engineering and beyond – we are here to help provide support, advice and encouragement to all our users so we can all see through this challenging period. If you have any question or concern, please reach out to us on support@pleo.io.
And, while we have you here, check out our essential tips for how to make your team more remote-friendly.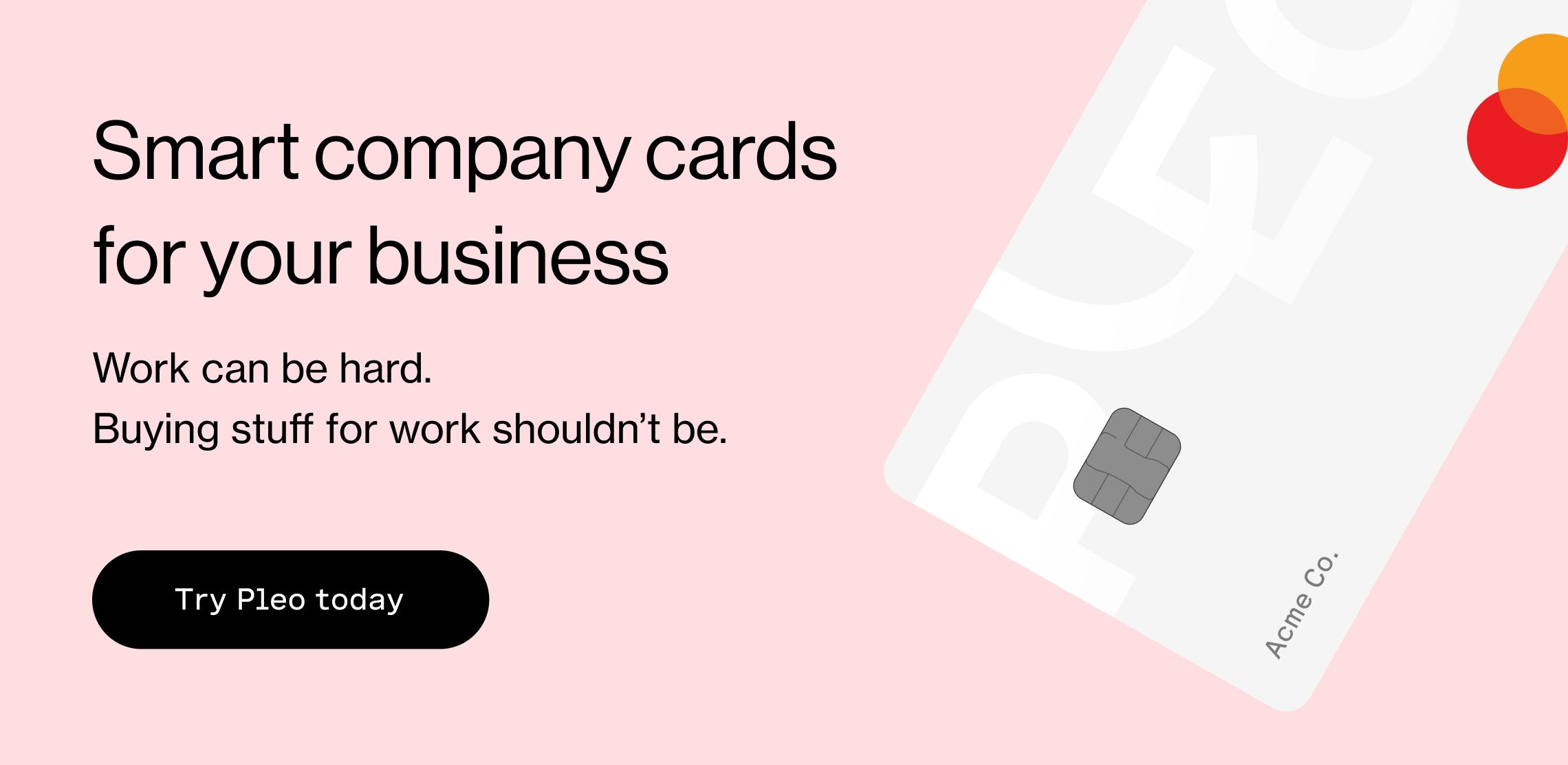 You might enjoy...
Meet the team focusing on launching our new Sales development function – and tasting all the pastel de natas in Lisbon.

---

The transition from start-up to scale-up is a journey full of obstacles and opportunities.

---

All of us here at Pleo are deeply shocked and saddened by the War in Ukraine. Here's what we're doing to help.

---