The Pleo Digest – April 2020
With everything that is going on in the world today it seems like the bad news never ends.
But on a lighter note we are excited to share some good news with you.
This month we've launched a few highly-requested features, and will be hosting our first Pleo Talks webinar this week.
DATEV direct accounting integration launched
We're excited to be the first solution for all business spending in Germany offering an API integration to DATEV. Learn how to get started and enable direct integration.
Use Pleo Pocket for cash payments and out-of-pocket purchases
Pleo Pocket is now available for those without direct accounting integrations.
Talk to your customer success manager to join the Beta!
Set your language to Spanish, German (or English)
You can now set your language preference in the Pleo desktop app. Go to Edit profile, Choose your preferred language, Press Save and enjoy / disfrutar / genießen!
And hey, if you notice a typo or inaccurate translation, please let us know via Chat.
Join the Pleo Talks webinar: How to control costs and ride out the storm. 
In the first edition of our new webinar series Pleo Talks, we looked at how we can support your business in these turbulent times.
Whether that's keeping costs down, ensuring remote teams are efficient or saving money with our travel insurance. 
We also got some insight from our CEO and co-founder Jeppe Rindom on what the new reality has meant for business spending.
Pleo Hero of the Month
Radio is booming at the moment, as people look for the latest news – or an escape from it. ReelWorld helps radio stations across the world sound fresh and memorable, thanks to their jingles and audio branding skills. 
And keeping their UK operation running, even in this crazy time, is office manager Kirsty Roebuck. We found out how Pleo has saved her company money and what office managers do when the office is shut. Find out more here.
We'll see you next month with even more good news and feature updates.
And remember, these are tough times for us all – everyone is doing the best they can right now and that is good enough.
Smarter spending for your business
Save time on tedious admin and make smarter business decisions for the future. Join Pleo today.
Book a demo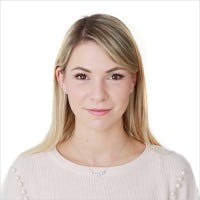 You might enjoy...
Technology is revolutionising many everyday aspects of life. So it shouldn't be surprising that people expect it to also be at the core of h...

---

Launching in market after market isn't a one-size-fits-all process (or an easy one)! We caught up with Pleo's very own VP of Product Growth,...

---

We caught up with Adi, Pleo's Senior Product Researcher, to learn more about what it's like digging into our product and why Portugal is rea...

---
Get the Pleo Digest
Monthly insights, inspiration and best practices for forward-thinking teams who want to make smarter spending decisions