How Gravitate uses Pleo to save clients days' worth of manual work each month
Digital accountancy firm Gravitate was born four years ago with a simple mission: to do things differently. The agency, co-founded by Sam Newton, Mike Crocker and Jonathan Carr, helps companies of all shapes and sizes automate their finance function in order to save time and money. But the beauty of Gravitate? They do everything in a way that makes accounting more human. 
Sam saw how old fashioned and timesheet-focused other firms were, and how they often lacked the budget to allow teams to really get to know their clients. So the team of digital accountancy experts was formed in the hope that, as a business, they could go above and beyond compliance and make room for truly personal accounting. Radical, right?
Based in Sheffield, Gravitate works mainly with local businesses (they'd rather sit down face-to-face to properly understand their needs). But Pleo is one of many tools Gravitate recommends to its clients. As one of our longest standing partners, we sat down with Jonathan – sadly distance wouldn't allow a real-life meeting – to find out how Pleo has helped them provide maximum value for their clients.
First of all, how many Pleo users do you have?
We're lucky to have recommended Pleo to a number of our clients, and between them they have over 80 users! We also use Pleo in-house at Gravitate, where every single employee gets a Pleo card upon joining. We're big believers that if you hire someone, you should trust them – simple as that. Pleo allows that level of autonomy for our staff to buy whatever they need for work, whether it's new software or train tickets to a networking event, and it's enabled us to create a really empowered working environment. 
What's the biggest challenge your clients were facing before they found Pleo?
For most of our clients, who tend to be SMEs hoping to scale, receipt chasing was a big issue. A lack of efficiency in this area was a problem, as filing expenses took forever and chasing employees for receipts was chaotic – especially when they were on the road and more careless with keeping paper copies of purchases. 
Needless to say, Pleo's Reimbursements feature has been a huge success with Gravitate's clients, as it helps to streamline the process and prevent employees from being left out-of-pocket. Our clients love being able to effortlessly reimburse employees for mileage when they're out on the road – no one wants to be left struggling to make ends meet because they've used their own money for petrol for a work trip.
What is it about Pleo that you recommend to your clients?
The time saving element, mainly. We're probably saving people three or four days per month, which is pretty impressive. Our approach is to encourage time saving in order to help our clients utilise their staff better, for example, by giving them more time back to spend on more important work or upskill in a new area. It's all about improving the quality of their teams. While saving time also helps our clients save money, we see this as a bonus rather than the main focus. 
We find they love the usability of the Pleo product, too. Whoever is using it, from manual workers in the warehouse to sales people out in the field, it's universal. There are no barriers to use, which can often be an issue with financial software, but with Pleo the implementation is absolutely perfect.
Not to mention the easy, speedy onboarding. We put clients in touch with Pleo directly, safe in the knowledge that they'll be looked after. Pleo sets them up and integrates them directly to Xero, as well as helping to facilitate everything else.
And what about your own practice, how has Pleo helped you?
We've found that when you put your trust in your staff, they change their spending habits. Would you believe that our employees spend less thanks to Pleo? Perhaps it's because they feel an element of responsibility which makes people more conscientious and encourages them to see the bigger picture; that every single purchase affects the bottom line. Having Pleo makes them accountable and actively want to save money. It breeds a different type of thinking where everyone thinks more like an entrepreneur, and helps us attract a certain type of employee who wants to help grow the business.
One of the perks of being a Pleo Partner is the discounts on offer. What kind of discounts have you benefited from?
Because we're a Gold Partner, we use Pleo for free! We get a 20% discount for clients on their membership, which definitely helps to sweeten the deal. We've also seen a lot of our clients opt for the cashback perk which seems to have gone down well.
Is there anything that's surprised you about being a Pleo Partner?
Yes, actually. When it comes to social media marketing, Pleo has always been incredibly supportive. I remember a TikTok video we did a while back, and Pleo got involved and  interacted with it which got us a couple of million views. That's amazing exposure for an accountancy firm like ours. 
You know how it is – as a company, you have these partnerships and it's often very much a give and take arrangement. You know exactly what you're getting when you team up. But with Pleo, it's a much more personable service than we ever expected. We have quarterly catch ups and the team are genuinely interested in what we're doing and how they can help. 
Want to join Gravitate and become a Pleo Partner? You'll love the perks as much as your clients will love saving time and money with Pleo. The more clients you refer, the higher up the partnership tiers you'll climb, and the more rewards you'll collect. From marketing support to revenue share and invites to exclusive events, check out our partnerships offering today to find out what's in it for you.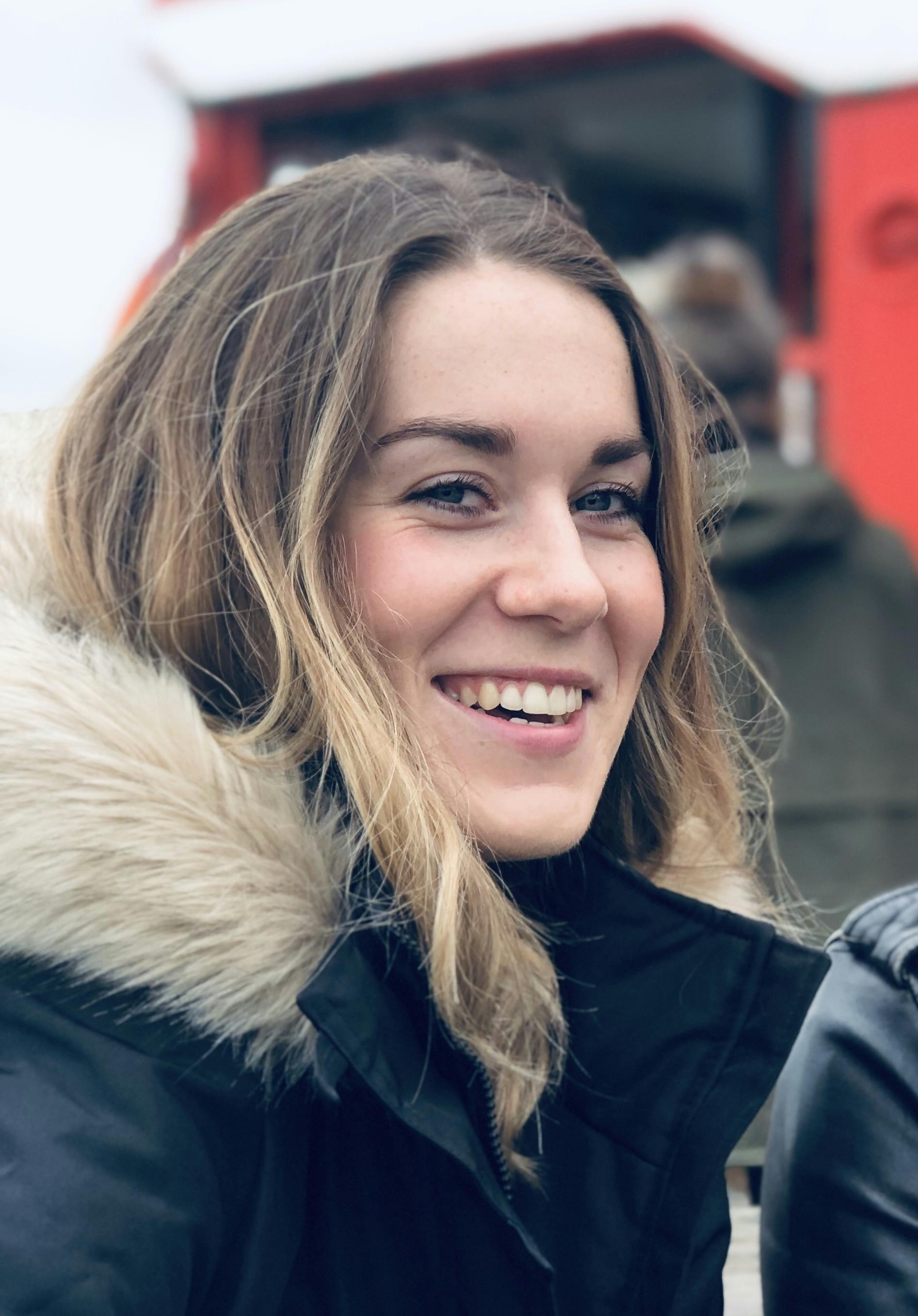 Having written for fintechs like Curve and ClearScore, I'm now spreading the word (literally) about Pleo.
frankie.jones@pleo.io
You might enjoy...
We spoke to Ben Withinshaw, Director, to learn more about how Pleo has helped them grow their practice and save their clients time.

---

We caught up with Augustas Lebedevas, one of the finance team leads at Baltic Assist to find out what Pleo has meant to him and the team

---

An accountancy firm that treats its clients like they're family – Rasmus Vendelbo's firm has a unique outlook

---
Get the Pleo Digest
Monthly insights, inspiration and best practices for forward-thinking teams who want to make smarter spending decisions
Powered in the UK by B4B partnership, available soon