Pleo Hero of the Month: Steve Parks, Convivio
From the fast-paced world of news to the … fast-paced world of running your own business. Steve Parks is trying to help governments and other big organisations (the UK's Ministry of Justice, Cabinet Office, Hackney Council) transform their digital offering.
It's a big job but Pleo's empowering his team to do just that.
Tell us about Convivio…
We're a team of five who span out of the last agency I ran… we got together and said "Will we do something else together?"
And we did!
We set up a small agency called Convivio. We're a digital services agency in the UK who work with the government in order to take a lot of the very complex services online.
Where business consultancy, service design and technology meet – that's our space.
What's the journey that brought you to Convivio?
I was a radio journalist at the BBC for many years and the first company I set up was an independent production company.
That morphed into being a communications consultancy… and then I began to see this thing going on: "digital transformation".
So gradually I moved in that direction!
How did you discover Pleo?
We're free-range, which means our team works all over the place, all the time.
But that's not just about the location, it's about the level of responsibility. It's about self-managing. We wanted people to take more initiative, have much more freedom.
And for that to work, the idea of a central team manager with the company credit card just wasn't very useful. And old-fashioned banks weren't that great at allowing the whole team to have a card, it had to be the directors or something like that.
So I set about searching for a solution – and that's when Pleo came up.
What are some unique challenges your company faces when it comes to spending?
Given that we're all free-range… it stacks up to create quite a lot of receipts.
Previously, all of those receipts would get sent to me or my colleague who handles the finance for us and it just made it a bit too full-on.
Now with Pleo, a lot of my team respond that they really like getting prompted to capture the receipt there and then, so often you don't even take the receipt away from the till. You photograph it, scrunch it up, put it into the recycling and you're done.
How did you pitch Pleo to your team?
Oh, it instantly connected with people. They got the idea straight away, saw how it would make their lives easier. It was a very easy sell!
Can you remember a Pleo "a-ha moment" that an employee had?
Well, we made it a bit of a ceremony for a while.
It used to be that when we went out for team dinners, I ended up paying – as the person with the company cards.
People would thank me at the end of the meal… as if I had bought it rather than the company!
So we had a bit of a thing that I wouldn't pay for any group activities for a while, and everyone would take it in turns to use their Pleo cards to pay instead.
We'd just recruited a new staff member and told her: "Oh, you get this meal." She paid for it on her Pleo card – quite a large amount! – and we all thanked her for the meal, which felt really nice.
It also helps us realise that this is the company money, this is what we're all working toward.
What has Pleo meant for how you do your job?
It's more just a feeling that spending is under control because you can see the stream of what's going on.
You can know that there's a process and that our bookkeeper has everything under control.
There's real visibility – and not a sense that receipts are building up in a shoebox somewhere.
Has Pleo changed the way your company works?
If anything, it's reflected the way we wanted our company to work.
We didn't want an uncomfortable fit between our culture and the way the banks' traditional credit cards work.
We're using Pleo cards to reinforce a lot of our own cultural values around money. So there are no spending limits on our cards – although Pleo allows us to set them, we don't.
And everyone's an admin, so everyone can see all of the transactions that are going through. That's the way we make sure things are above board and ethical. It's sunlight.
On the spot…Any expense horror stories?
A friend of mine worked for a large management consultancy, he was away on holiday when a project started to go wrong. They had a crisis meeting with the client and demanded he had to abandon his holiday and fly right back to save the deal.
He's a good guy, so he agreed.
But he's on holiday, so all he has is beachwear. The only chance he had to buy a shirt was to get one for £60 at the airport, before he went straight to the client.
He managed to save the deal and added the shirt to his expenses claim.
But he got called in by his manager who told him: "Shirts are not expensable!"
They had an argument, he spent the next few months trying to claw the £60 back in various expenses… but ultimately, what it really did was set him up to leave the company.
What's been the coolest use of Pleo so far?
Well in our job ads recently, we mentioned getting a Pleo card as a great perk of the job.
For us, it's a way of showing the level of responsibility we give people. So day one in the job, here's a company card with no limit – go for it!
The entire mission of the company is to help organisations work better for people… so we're looking at all the ways we can make our company run better for the people in it.
What excites you about the future of work?
Creating an environment where good, smart people can come together, collaborate effectively and do their best work – whilst also having a great time.
Smarter spending for your business
Save time on tedious admin and make smarter business decisions for the future. Join Pleo today.
Book a demo
Powered in the UK by B4B partnership, available soon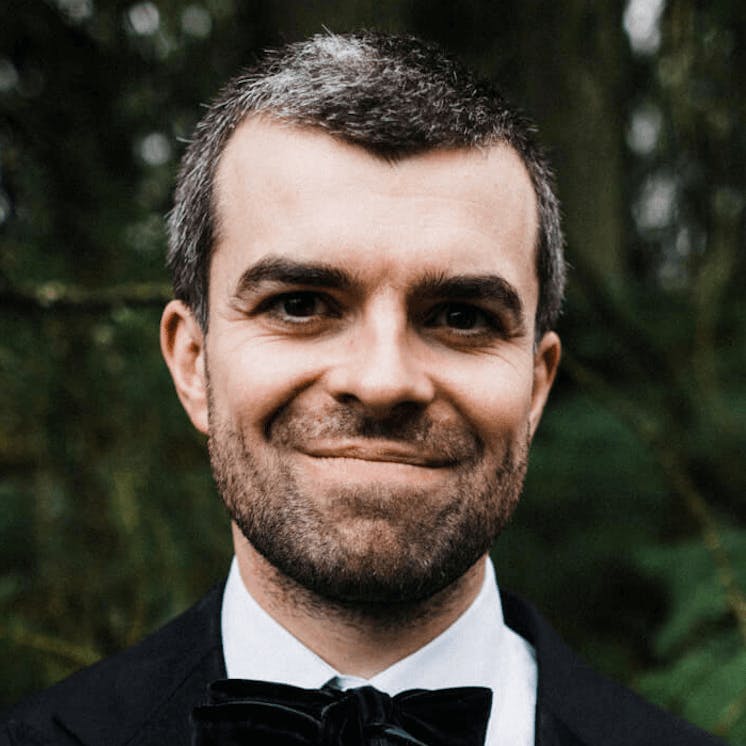 Journalist with the BBC, LBC and others for a decade or so. Now doing words for Pleo. Spot a typo? I'm all eras.
neil@pleo.io
You might enjoy...
We caught up with Introist's founder, Tommi Huovinen, to talk about Introist's vision and find out how Pleo supports the mission they're on.

---

Managing out-of-pocket expenses on the road was a problem for EcoBurner – until they discovered Pleo

---

A forward-thinking team with a mission to help people manage data better – TerminusDB is our first Irish Pleo Hero!

---
Get the Pleo Digest
Monthly insights, inspiration and best practices for forward-thinking teams who want to make smarter spending decisions
Powered in the UK by B4B partnership, available soon