office.bars.card… in case you were wondering, that's the three words that will take you precisely to the entrance of Pleo's London office. 
We know this thanks to what3words, the location technology that has divided the world into 3m x 3m squares and has given each square a unique combination of three words: a what3words address. 
Making things simple is something Pleo and what3words have in common. Gone are the days of blindly looking for your friends in the park. And the days of manual expense management is a thing of the past for what3words too. 
We caught up with Charlie Maynard, the Finance Manager over at what3words to learn more about their mission and how Pleo has benefitted the team and added to their culture. 
The challenges
Receipt chasing and management

Managing the overall expense process was tricky business
The results
Empowered team members 

Time spent on expenses has dramatically fallen
Can you tell us a little bit about what what3words does?
what3words was co-founded in London in 2013 by Chris Sheldrick and is a simple way to talk about precise locations. We've divided the world into 3m x 3m squares and given each a unique combination of three words: a what3words address. For example, ///filled.count.soap will take you to the front gate of our HQ in London.
A what3words address is a human-friendly way to share very precise locations with other people or to input them into platforms and machines such as ride-hailing apps or e-commerce checkouts. 
We have a team of over 150 people, across offices in the UK, USA, Germany, India and Mongolia. 
Can you describe your role?
I joined what3words in May 2020 as a Junior Management Accountant and was recently promoted to Finance Manager.
Working within our four-person finance team, I have a broad role ranging from internal reporting via management accounts and departmental budgets, to working cross-functionally to ensure our processes are scalable and conducive to achieving our goals as a company. 
How many expenses do you process with Pleo each month?
We process approximately 1,000 expenses a month through Pleo. The majority of these come from employees' prepaid card transactions, and Pocket expenses make up the rest. 
As a business, we operate internationally so a number of our employees travel abroad for work. This means we have expenses coming in from all continents and in a variety of currencies. Pleo helps us centralise these expenses in one place, making reviewing and approving simple and straightforward. 
In theory, with employees travelling all over the globe, our expenses process could be very messy and complicated. But Pleo's prepaid cards have made things very easy, in fact, around 40% of our employees use them.
As a finance team, we find the Pleo prompt to add a receipt following a transaction, along with the range of options that users have to add them, means we have to do less chasing, and ultimately are less held up when it comes to month-end reporting.
What challenges were you and your team experiencing before Pleo?
Before Pleo, we used traditional credit card providers, which are notoriously known to be a challenge to reconcile each month. Without reminders, people lose and forget receipts, and from an accounting side, it can get messy very quickly.
As the business grew, this became more and more unwieldy to the point where we were spending around 10% of our time on credit card reconciliations each month. 
We knew this wasn't scalable, and as we grew in size Pleo seemed like the most obvious choice.
How long did it take you to implement Pleo and get everyone up and running?
Initially, we trialled Pleo with around 10 employees, with plans to roll to the wider company after three months. However, we quickly found that Pleo was so far ahead of our existing solution that we went live with the entire company after just a month.
This was back in early 2019, and since then Pleo has made countless upgrades and improvements to its platform. I can only imagine how easy onboarding is for businesses now. 
How has the wider team benefited from using Pleo?
Pleo has enabled us to empower our colleagues while travelling, without compromising the company finances, and helped us streamline our month-end processing.
This has freed up more time for us to prioritise projects to help the business thrive as it grows. 
How has Pleo added to what3word's culture?
Pleo aligns with one of our core values: Ready Fire Aim. As a company, we endeavour to move fast and deliver the best we can in the time we have.
Pleo cards are readily available to all employees, which means if there's a last-minute business trip, we are safe in the knowledge that employees won't be held back by any finance documentation. It also gives us as a Finance team peace of mind that there's a seamless process in place and we don't have to jump through hoops to get someone on their way.
Ready to clean up your expense management just like what3words? Book a commitment-free demo below and we'll walk you through it.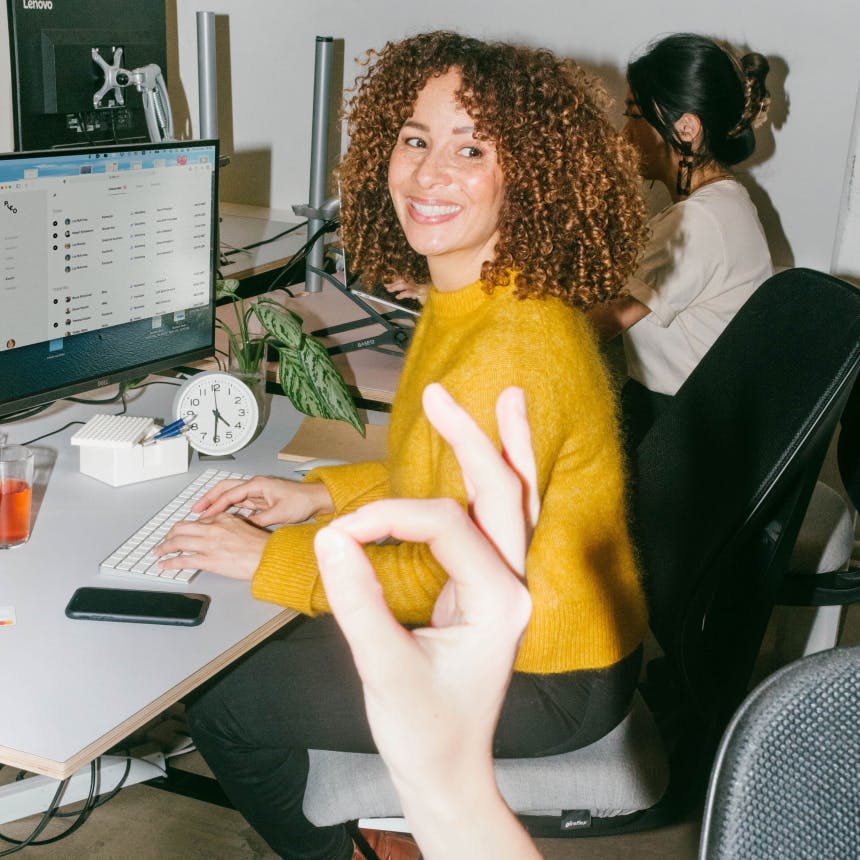 Smarter spending for your business
Save time on tedious admin and make smarter business decisions for the future. Join Pleo today.
Book a demo
Powered in the UK by B4B partnership, available soon
Tech writer at The Next Web, now copywriting for Pleo. Say hello!
cara@pleo.io
You might enjoy...
We sat down with Johnny Bray, CFO at Vistair, to talk about the importance of the evolving CFO and how he and his team have modernised Vista...

---

The conversation around harnessing technology in the workplace started as a buzzword and has now become crucial for all businesses to implem...

---

We're excited to launch the first edition of Pleo's Quarterly spending report. This time focusing on how businesses across Europe are priori...

---
Get the Pleo Digest
Monthly insights, inspiration and best practices for forward-thinking teams who want to make smarter spending decisions
Powered in the UK by B4B partnership, available soon