Finance leaders, here's how to build the best team from scratch
Last month, we attended the CFO Innovation Forum for a packed day of networking, learning and discussing emerging trends in tech and finance. The talks were varied and inspiring, but one that stuck out to us was by Kerem Yilmaz, CFO of Trillium Flow Technologies, on how finance leaders can build a retention-boosting culture. 
When it comes to building your perfect finance team, there are two key elements to consider: attraction and retention. These two are not mutually exclusive – after all, what's the point in channelling all your efforts into hiring the right people if they leave after six months? Inspired by Kerem's talk, here are some top tips for hiring and keeping the best in the business.
First things first: how do you attract the right people to your business?
Offer fair compensation
It's not uncommon for job descriptions to include a whole host of employee benefits, then fail to mention the deal maker (or breaker): the salary. Clearly stating the salary upfront – and making sure it matches up to, or exceeds, industry standards – is a great way to appeal to the right calibre of candidates. At Pleo, our People team does salary benchmarking every year to make sure we're paying our staff in line with market rates.
Don't try to get a deal on people, either. The best people for the job know their worth and either won't take less than that, or you risk them accepting it and then leaving feeling resentful towards you as an employer for not taking them seriously.
Deliver a vision and sense of purpose
Now more than ever, employees seek personal value and purpose in their jobs. So much so that 9 in 10 of us would be willing to accept a pay cut in exchange for a more meaningful job. People want a career that makes them fulfilled and a manager that treats them like an actual person, not a number cruncher. During your hiring process, make sure you communicate your company values and how these affect your ways of working, the importance you place on wellbeing and the tangible impact a candidate can have on the organisation's success.
Set clear expectations
People want to know what they're letting themselves in for. That starts with writing accurate job descriptions. Have you communicated the main tasks the successful candidate will be responsible for day to day? Have you been truthful about the team structure and culture of the organisation? All of these things will become apparent once a person joins your company, so it's best to be honest from the get-go.
Perfect your hiring process
Given that it takes the average UK graduate four or five interviews before landing a job, it's only fair that as an employer, you make your hiring process as slick and as fair as possible. Consider the duration of the process to give you appropriate time to identify the right candidate – how long should each interview last and how many interviews will you conduct in total? If possible, it can be a good idea to mix video interviews with in-person interviews to get a full picture of the person, especially if your business operates from offices rather than remotely. 
It's a good idea to get input from various leaders across the business, as different people are likely to ask different questions and take a different approach to recruitment, making the process more inclusive. Check out our unconscious bias and inclusion training resources if you need some inspiration.
Once they're through the door, how can you keep them engaged?
Now it's time to think about part two of the equation: retention. We've written about how investing in retention could save your business, but for now, let's consider some of the main reasons for staff turnover and how to combat them.
Good leaders attract good people
Bear in mind that the best candidates have options; they want to win with the winners, so it's on you as a manager to provide that high-achieving atmosphere. In the same vein, people leave bad bosses, not bad jobs. It's your responsibility to make sure your employees have development plans and opportunities to progress through the company. Have an open door policy, where possible, and encourage people to speak up if they have any concerns about their roles or suggestions for improvement. This way, you can nip any doubts or grievances in the bud instead of allowing them to fester.
Culture eats strategy for breakfast 
As Peter Drucker – one of America's most renowned management consultants – once said, "culture eats strategy for breakfast." This implies that without a healthy and stable culture, people won't feel encouraged to implement any kind of strategy, and it still rings true today. Ultimately, top performers will leave a toxic culture because they have options. This will leave you with under performers and struggling to obtain the level of success you previously enjoyed. So it's in your best interests to create a culture that people love, one that promotes flexibility, learning and innovation.
It's also important to build your culture on the basis of trust and empowerment. The Pleo platform is continuously praised for enabling employees to feel trusted to spend autonomously, while giving managers an element of control. 
Adam Castleton, CEO at Startle, one of our customers, loves the fact that "we're giving [employees] the freedom to work where they want. We trust them to not abuse that responsibility because it affects everybody if they do." It's one way we help finance teams to embrace control in a positive way, not as a method of rigid constraint.
Prioritise goal setting and feedback
Setting regular goals and measuring progress against these is hugely important to personal progression. After all, if you can't measure progress tangibly, how do you know if someone's improving or heading in the right direction? Make sure to align these objectives to the company strategy, so that everyone's working towards the same outcome. 
At Pleo, we have quarterly development plans so employees can communicate and track progress against factors like where they want to be in five years, which team members inspire them and areas for development. We also ensure all employees have regular one-to-one and feedback sessions with their managers – and this is a two-way street, which gives managers constructive criticism on how they can do better.
Invest in one person; invest in everyone
Investing in your people is crucial. The best way to do this is to find out what they need and get creative in providing ways to meet them in the middle, especially if you don't have a huge learning and development budget. For example, mentoring and shadowing are low cost and easy ways to help your team learn more or develop skills in a new area. Upskilling someone increases everyone's value, as they bring more to the table and have more knowledge to share.
Give your team the tools to succeed
Simply ticking off the tasks you've put in front of someone isn't going to provide a satisfying career for them. As a manager, it's key that you give them the tools they need to excel in their jobs. It's not about spoon feeding, but – for example – communicating the organisation's strategy and any changes to this so that everyone's on the same page. Similarly, people value a sense of control (particularly more junior employees) so it works in your favour to empower them to make real decisions and hold them accountable for these.
We were really inspired by this talk at the CFO Innovation Forum – it certainly encouraged us to look at our own hiring practices and retention techniques. These are just some of our favourite tips to help you build and maintain a robust finance team, but what works for one company won't necessarily work or another. It's all about trial and error. If you find something that works for you, we'd love to know! Drop us your tips via the email in my bio at the end of this blog.
Want to know more about working at Pleo?
Learn more about how we hire, and the magical teams that make Pleo what it is today.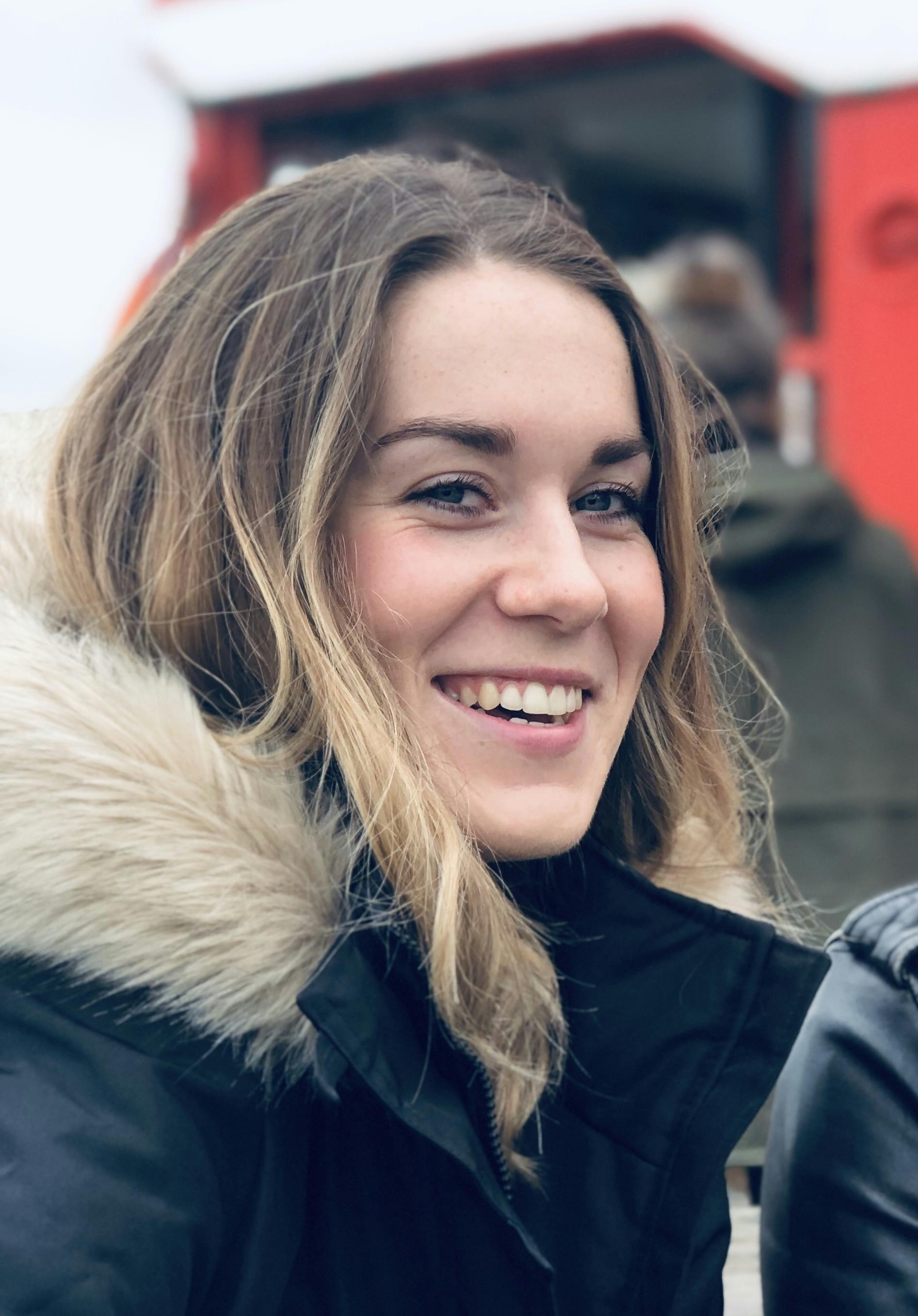 Having written for fintechs like Curve and ClearScore, I'm now spreading the word (literally) about Pleo.
frankie.jones@pleo.io
You might enjoy...
The heart of any organisation is its people. And with the economy as turbulent as it is right now, maintaining a loyal workforce could be a...

---

The finance team's relationship with other teams isn't always where it should be. But all areas of your business could benefit from strength...

---

One thing our customers love about Pleo is how much time they get back – time to focus on the work that matters

---
Get the Pleo Digest
Monthly insights, inspiration and best practices for forward-thinking teams who want to make smarter spending decisions
Powered in the UK by B4B partnership, available soon