Super Human: Why mental health is a leadership priority
When you think of your leadership priorities, what comes to mind?
Maybe it's how to keep that bottom line healthy. Maybe it's your hiring plans. Maybe it's making sure your team are focused. Or maybe it's all of the above. But there's another thing that should be added (and arguably be at the forefront of that list) and that's looking after your team's mental health. 
We asked industry experts how business leaders can step up to prioritise support for their people. 
Beyond the digital four-walls of Slack and Zoom, here's how business leaders can really "be there" for their team – without being there.
Set your team up to succeed
Despite remote work being the 'new normal' for the past few years now, it isn't something everyone is comfortable with. It's vital to make sure that everyone in your business has access to the equipment and information they need, to set your team up for success from the get-go.
As Steve Hoblyn, a leadership and mental health coach states: "There's never been a better time for leaders to know their teams, so they can recognise any changes and where they can provide help."
Make sure you give your team advice on best practices for working from home. Emphasise that remote working doesn't have to mean working alone, thanks to the wide array of tools available. And why not consider getting the team together every now and again?
Communication is key
Keeping everyone on the same page is crucial and what you say, and how you say it, is imperative. As a leader, your role should be to reassure and support your people.
For Geoff McDonald, a mental health advocate, the delivery of the message is just as important as what you say. "People get less reassurance when the message is written. Take the time to hop on a Zoom call to open the floor up to questions and thoughts, so you can address concerns head-on."
Geoff goes on to discuss the four key principles of communicating effectively as a leader, stating that "It's crucial to instil trust, hope, stability, and compassion in every message you put out there.
"You have to make sure that you're willing to trust your employees, as much as they trust you. Reducing some of the uncertainty by delivering facts, not hearsay will instil stability."
Even if you don't have all the answers, it's important to convey that you will do your best for your people, and will continue to keep everyone updated on whatever the issue may be. 
Share success stories
And rather than being ambiguous, it's important to give people something tangible to hold onto, such as sharing success stories from other companies, or even recent milestones hit internally.
You might be surprised to see some interesting initiatives that could inspire you.
Sophie Theen, Chief People Officer at Oakam, advises that "businesses should take time to look and explore the practices of other companies, and use their success stories to navigate their own way through the crisis, and do the best by their people." 
Get to know the unspoken emotions of remote work
People often associate working from home with being isolated, distant and secluded. Not exactly the words you want to come to mind when thinking about your distributed team. Yet, this could be their reality. 
"The five emotions are loneliness, boredom, guilt, paranoia, and depression," Melissa Romo, author of Your Resource is Human, says.
"The job of a manager is to recognise and spot these five emotions, they need to pick up on when these emotions are becoming an issue for the person working for them, and also talk about them in a way that's comfortable for the other person. One of the things you can do is to create 'counterpoints' of emotion.

Put an emphasis on support
Vulnerability is a huge force at play when it comes to leadership. 
We often talk about physical vulnerabilities, but mental health is just as essential to consider. For many people within your organisation, these unwanted feelings will feel new and unsettling, and they may not have effective ways of coping. 
Meanwhile, others may have already had experiences of poor mental health and will have a better understanding of the kind of help they need. Whatever the situation, it's imperative that you provide the right levels of support for everyone.
Make sure you have trained managers to listen to their people, as they will often be the first port of call. Ensure that they feel supported to spot any changes in behaviour, as well as have those all-important conversations with their team if necessary.  
Be transparent and lean on HR
Having a strong HR team to provide guidance is valuable to keep teams feeling supported. 
It's their role to provide any leader or manager within the business with the correct information and steer the wider team in the right direction.
At Oakam, Sophie's team hosts weekly confidential mental health support groups, which cover a wide array of concerns that team members may be having. She sees it as a chance for her HR team to "really step up, as they have the power to hold the company together by making the right decisions by their people."
The importance of mental health at work really came to the forefront in response to the pandemic, but this energy isn't something we should leave in 2020. It should be a nurtured constant priority for all managers and leaders. Because without your people, there's no company.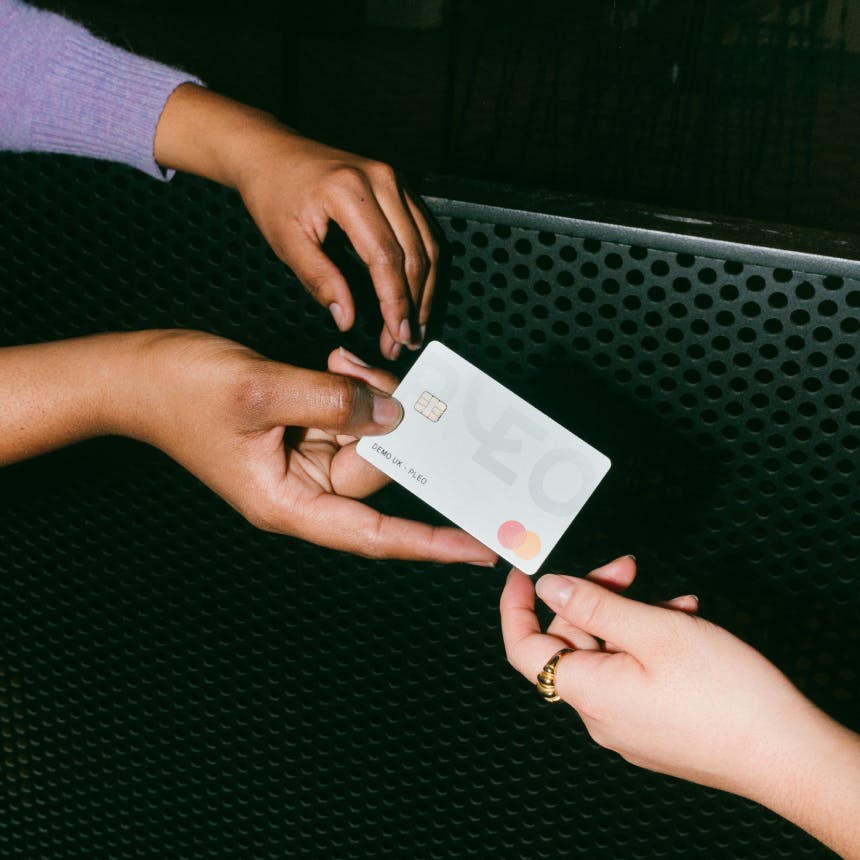 Smart cards for forward-thinking businesses
Trust your team with the tools they need to work (and spend) smarter.
Book a demo
Powered in the UK by B4B partnership, available soon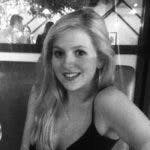 You might enjoy...
We spoke to mental health advocate Geoff McDonald about how to spot the signs and take action before it's too late.

---

Always be closing… the gender gap.

---

As we live life somewhat 'normally', the pandemic has caused lasting damage — especially for women's workplace gains. 

---
Get the Pleo Digest
Monthly insights, inspiration and best practices for forward-thinking teams who want to make smarter spending decisions
Powered in the UK by B4B partnership, available soon