The rise of remote work, the evolution of the gig economy and other shifts in how jobs are shaped have made HR teams even more essential to well-functioning companies.
But Human Resources Information Systems (HRIS), intended to make the job of these teams easier, have struggled to keep up with the changes.
This is what Giovanni Luperti and Karolis Narkevicius set out to solve when they launched Humaans last year.
Here's an introduction to the company, for our second Perks partner spotlight. Keep reading to find out how Pleo customers can save when they sign up to Humaans – and check out the full list of Perks here.
Humaans' Origins
Based in London, the goal of Humaans is "to build a lightweight HRIS designed to help People Ops/Finance/IT teams operate collaboratively."
The system offers "best-in-class point solutions" those teams want for their staff, while maintaining a central layer of employee data.
"[We want] to turn laborious processes into simple and automated workflows," says Luperti. "Most systems out there promote an all-in-one type model which doesn't scale and generates data fragmentation as your company evolves and you start inevitably expanding your people tech stack.
"Employee experience, user experience and design are now part of the equation, and we value these aspects deeply."
A closer look at the business
Right now, Humaans' customer base mostly consists of start-ups and growing technology companies distributed across Europe. "We love working with organisations that value a high quality user experience, efficiency, and business velocity," says Luperti.
The most interesting feature of Humaans for HR teams are its employee database, absence tracking and payroll summary. It also has robust integrations and an open API that lets companies build custom integrations to speed up processes and workflows.
Inside Humaans' Perks offer
Currently, Pleo users can get 20% off on their Humaans subscription for 2 years.
To access the offer, sign in to your account and head over to "Perks" in the lower-right menu marked with a "?".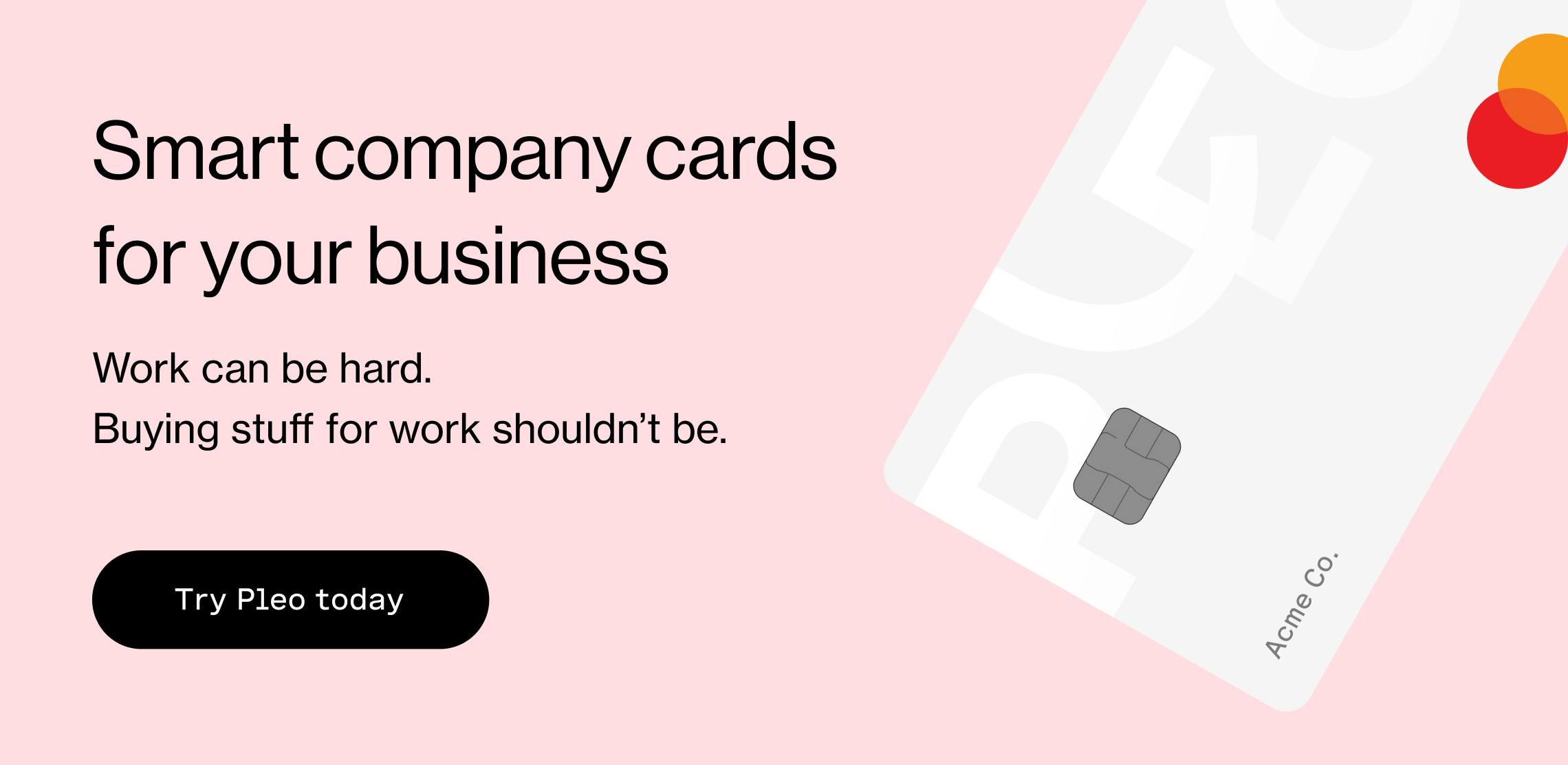 You might enjoy...
We're always working hard to build genuinely useful features, and we see these five as key to helping our customers optimise their spend pro...

---

How do UK businesses feel about their invoice management process? We have the answers.

---

We're excited to introduce our shiny new Partner Programme, complete with new incentives and a far superior service for you and your clients...

---
Get the Pleo Digest
Monthly insights, inspiration and best practices for forward-thinking teams who want to make smarter spending decisions
Powered in the UK by B4B partnership, available soon