The Pleo Digest – November 2019
It's a very special month for growth. Across the world, moustaches are being cultivated to raise awareness of men's health issues (way to go guys!).
We're growing too – not just as a business, but in what we offer to our customers.
In October, we kept up the pace on our quest to make Pleo integrate with all the top accounting systems. We also shipped some time-saving features.
Oh, and we've made referring Pleo much easier (and more rewarding!).
Product Updates
Xero Direct Feed
A feature that is sure to delight many admins and bookkeepers is our new Direct Feed integration with Xero.
This feature allows users' Pleo transactions to automatically be imported directly into their Xero organisation, eliminating the need to import them manually (this excludes metadata).
This provides admins and bookkeepers with a near real-time overview of the Pleo activity in Xero, without having to wait for month-end.
Enabling this is as easy as ticking the "Direct Feed" box in the "Accounting" section of the settings in the web app.
Suggested subcategories
Another update we've made to the app in September is adding the very useful Suggested subcategories feature.
As the name suggests, we're making it easier for users to add a subcategory to an expense by showing the most likely subcategories. That's based on the merchant info we have and the expense's category.
Hopefully, this will make adding details to your expense an even faster and simpler process.
Quickbooks integration
In the last two months, we've introduced two new integrations to accounting systems: Fortnox and Xero Direct Feed. Later this month, we're launching our third one: Quickbooks.
Similar to most of our integrations, our Quickbooks one will allow for a seamless connection of your Quickbooks account with your Pleo one.
Once the integration is enabled, users will be able to export as they normally do. But instead of having to upload everything into Quickbooks, all of the data that appears on their Pleo expenses will automatically be pushed to their Quickbooks account.
That includes the receipts, categories, VAT (also split VAT, if needed), classes, customers/projects, and any custom notes.
In-app referrals
We've made it easier to tell friends about Pleo!
For the past three months, we've run a referral experiment and found that many users were interested in recommending Pleo to their network, but wanted a more intuitive way to do so.
That's why, in the latest version of our mobile app, we've added a neat new section where users can find their unique referral link to share with friends.
Once a referral starts using Pleo, they'll get their first two months for free and the referrer receives a €100 Amazon voucher (or international equivalent). It's win-win!
TfL receipts
Transport for London is, naturally, a very common expense on Pleo cards.
Using a Pleo card to pay for the Tube is a quick, easy and convenient way to take advantage of an employer's commuting benefits.
The downside, however, is that no receipts are provided by TfL, making every single tube ride a new expense that's missing a receipt.
In a few days, this will no longer be the case. We're introducing a small but very powerful feature that autogenerates a receipt for TfL purchases, as shown here.
Mind the gap!
A new export process
The way admins and bookkeepers are used to exporting expenses on Pleo is about to undergo a major transformation.
Over the next few weeks, we'll slowly phase out the date-range-only exporting process to make way for a more intuitive, continuous process.
Stay tuned for more information… exciting, huh?
Company updates
Hallo Berlin!
We gave the teaser last month, but now it's official: we have a home in the German capital.
Located in Factory Berlin, our new office will allow us to strengthen our presence in the German market, hire local talent and attend the many events this vibrant tech ecosystem has to offer.
Interested in helping us grow in Germany? Have a look at our open positions.
Planting the Pleo flag on Spanish and Irish grounds
Continuing on the theme of international expansion, we're happy to announce that we're launching in Spain and Ireland.
We're determined to help companies in these countries simplify their spending and bookkeeping processes, just like we did for Denmark, the UK, Germany and Sweden.
Events and community
This month, we're focusing on Xerocon London, which takes place at the ExCeL Centre on 13 and 14 November.
You'll find us at Stand S2 throughout the event.
On top of that, our co-founder and CEO Jeppe Rindom will give a talk about attracting and retaining millennial talent, so make sure to head over to the Silver Stage #1 at 1.30pm on 13 November to hear it.
Pleo Hero of the Month
This month's Pleo Hero is Steve Parks, founder and CEO at Convivio.
Read about Steve's fascinating story of going from working at the BBC to founding a digital services agency, his "free-range" workforce and his unique job ads featuring Pleo cards in our latest Hero of the Month feature.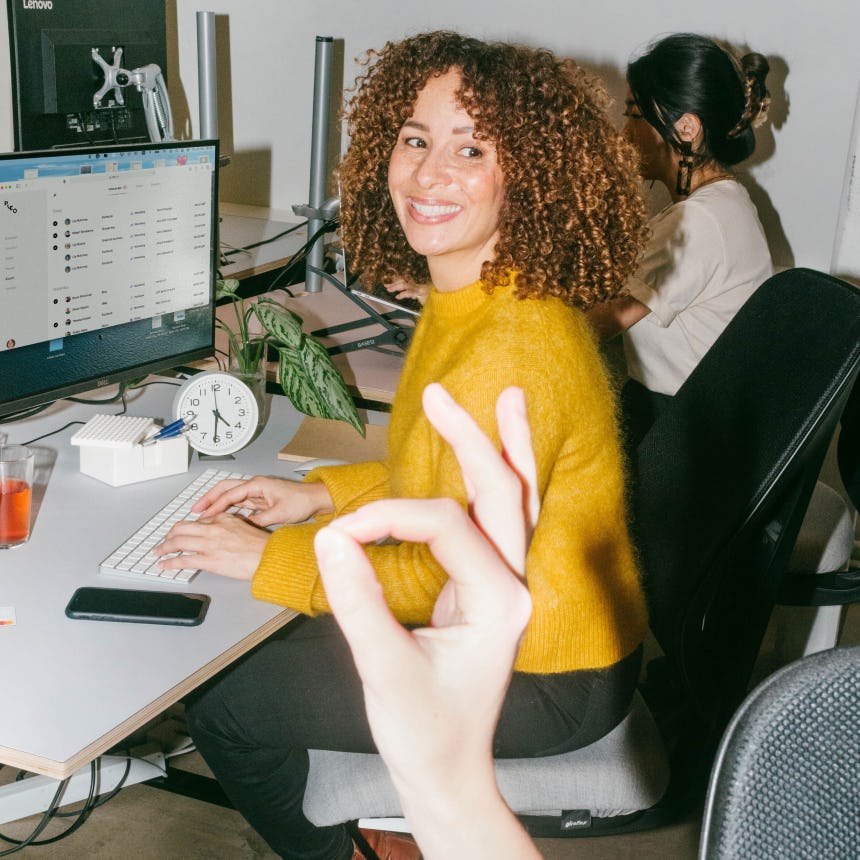 Smarter spending for your business
Save time on tedious admin and make smarter business decisions for the future. Join Pleo today.
Book a demo
You might enjoy...
Technology is revolutionising many everyday aspects of life. So it shouldn't be surprising that people expect it to also be at the core of h...

---

Launching in market after market isn't a one-size-fits-all process (or an easy one)! We caught up with Pleo's very own VP of Product Growth,...

---

We caught up with Adi, Pleo's Senior Product Researcher, to learn more about what it's like digging into our product and why Portugal is rea...

---
Get the Pleo Digest
Monthly insights, inspiration and best practices for forward-thinking teams who want to make smarter spending decisions