Managing business subscriptions: The numbers you need to know
The rise of SaaS, e-commerce and flexible working have made subscriptions absolutely vital to many businesses.
And getting on top of subscriptions for your company is a great feeling – knowing who's paying for what and why.
But be honest, how often have you and your team really felt that level of control? For some people, just managing their own subscriptions can be overwhelming (guilty).
We've been finding out the state of play when it comes to subscriptions – what people are spending on, who signs it off, what problems they want solved.
And at the end of the article, we can reveal what we're doing to help with all of that. 
This report is based on the results of a recent survey conducted by Pleo with a total of 104 respondents (74 admins and 30 end users) who use our product, spread across Germany, Sweden, Denmark, UK, Spain and Ireland.
Subscription spending is everyone's concern
When it comes to signing up to recurring services or goods, the responsibility for paying really seems to be spread out. 
Finance teams, managers, CEOs, IT leads, end users – there's no hard and fast rule for who makes these payments in the companies we spoke to.
35% of admins tell us tracking subscription spend across departments is hard.
That makes sense – not many CFOs have the time to individually oversee each staff member's multiple software sign-ups, right? 
Especially not when you consider the volume of subscriptions people tend to have.
Most people use 1-15 subscriptions
87% of the admins and end users that we surveyed own somewhere between 1 and 15 subscriptions, with the majority having more than 5.
Naturally, your industry and the size of your company will impact this number hugely. For example, most people who reported that their company had 41-100 subscriptions were working at businesses of more than 50 people.
Subscriptions have a big impact on the bottom line...
OK, so it's pretty clear that subscriptions have changed the way businesses do their work. A £9.99 monthly fee that can be cancelled at any time can feel a lot more appealing than a giant upfront cost.
But the combined cost of all those fees really does add up. 
For 65% of the companies we spoke to, subscriptions account for at least a third of company spend. 
It's really interesting to look at the other ends of the spectrum. For 33% of the people who took the survey, subscriptions aren't as significant, taking up 0-10% of their spending.
… But the big picture can be confusing
Here's another noteworthy number, something that points to the lack of a clear overview and transparency on who pays for what.
15% of people just weren't sure how much their business spends on subscriptions.
It's clear what team accounts for most subscriptions: IT
Software-as-a-service has been on such an upward trend in recent years, it's probably not surprising that IT teams are – by a long way – the team that rack up most subscriptions.
Seriously, check out that graph.
And it makes total sense.
Think about who gets new starters signed up, who sorts out your Slack, Zoom or Adobe contracts. 
And the top categories for subscription spending are...
Software. Web hosting. Cloud storage. Telephone and internet. 
These are the categories that dominate subscription costs for modern businesses.
But some of the old classics are still there.
Financial services, meal services, office services – everything that has kept companies ticking over for… well, a lot longer than snazzy digital tools.
What do admins want to do differently?
We've seen how important subscriptions are. We've seen that responsibility for them (both signing up and paying up) is dispersed.
But now we get to the crunch.
65% of admins say it's important for them to know the total cost of all the company subscriptions.
49% say an overview of all subscriptions is the most important thing for them, while more than half want to ensure there are no duplicate sign-ups.
If only we were able to do something about th – oh wait, we are!
Good news, our Subscriptions Overview is (almost) here
We're hard at work on a Subscriptions Overview that will pull together all of your team's recurring payments, in one place.
It'll empower your people to sign up for the tools they need, while admins get a full overview of every subscription. No more duplicate sign-ups that needlessly lose you money every month, or subscriptions that you still pay for – even though nobody uses them.
This is in Beta testing at the moment but soon, we'll be rolling it out for all of our customers.
So even if you do have 91-100 subscriptions, you can get them in shape.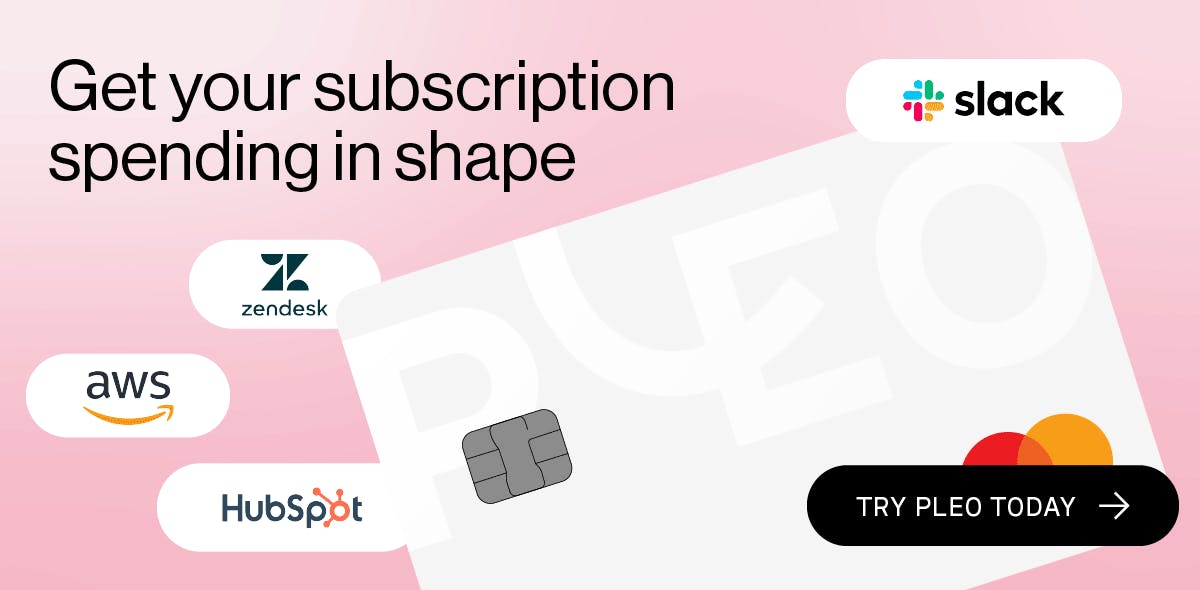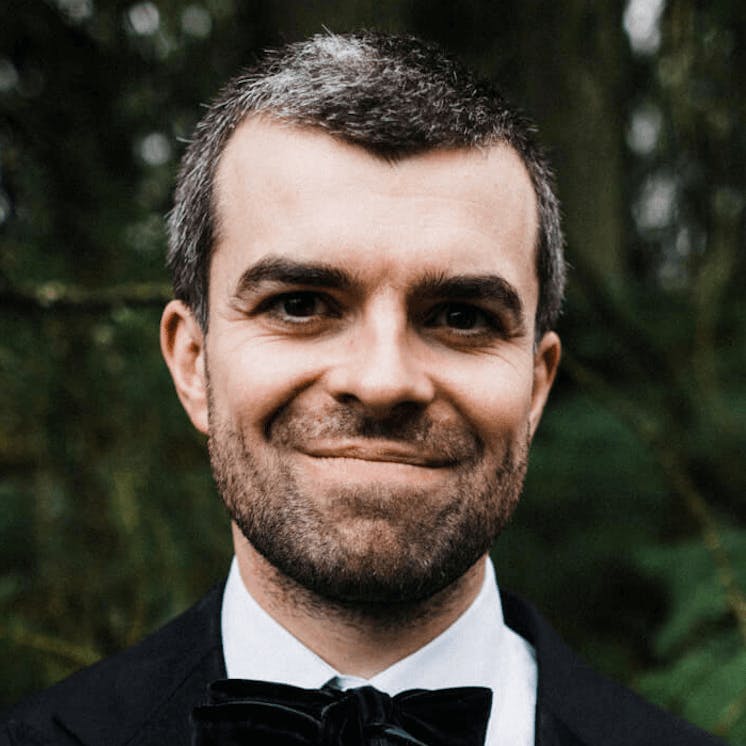 Journalist with the BBC, LBC and others for a decade or so. Now doing words for Pleo. Spot a typo? I'm all eras.
neil@pleo.io
You might enjoy...
We partnered with YouGov to take a deeper dive into the state of business expenses...

---

The COVID pandemic forced countless companies to evolve, especially when it comes to how they handled their expenses. In this report, we've...

---

How do UK businesses feel about their invoice management process? We have the answers.

---
Get the Pleo Digest
Monthly insights, inspiration and best practices for forward-thinking teams who want to make smarter spending decisions