How Pleo helps tech companies manage spending and build trust in the workplace
You've heard it a million times before: there's an app for everything. In fact, the number of new UK tech startups increased by almost 16% in the third quarter of 2020, according to Companies House data. 
Most software companies out there are working to create innovative ways of using technology to simplify everyday tasks and to ultimately save time and money. 
So why are some of these same technology-driven companies still relying on manual outdated methods when it comes to managing their business expenses? 
How Pleo works for software companies 
We issue smart company cards to businesses, giving either management or Finance the power to decide who gets a card, and what the spending limit should be. 
Pleo digitises your business expenses by offering a real-time, centralised overview of where your money is going while ensuring your team can just get on with their job. And the best part? There's no paperwork. No receipt chasing. No reimbursements. 
So, you can rest easy knowing that every purchase is accounted for.
Seamlessly managing all your subscriptions 
A recent study found that 71% of companies have at least one SaaS subscription with no billing owner.
Sreya Chatterjee from Dublin-based software company TerminusDB is clear on the benefits Pleo offers her team. It starts with recurring subscriptions.
"It's great for our team to have the freedom to sign up to the tools they need – but you do need to keep track of what you subscribe to," Chatterjee explained. "Things like whether you're signing up for two similar tools that solve the same problem, and you need to choose one over the other."
Real-time monitoring is the solution to saving money that's being wasted on unused subscriptions. This doesn't only make it easier for you to forecast spend, but also helps you make decisions on the best way to spend your company's money when it comes to subscriptions. 
Making your employees feel trusted
You hire talented people to do complicated jobs, so do you really want them wasting time chasing receipts?
While Pleo saves time, it also makes your team feel trusted, since you're holding them accountable for company purchases. 
Pleo cards can be set with custom spending limits before you hand them over to your team. That gives you full oversight of who is buying what, and how much for. 
Your team deserves to feel valued at work, and that comes with its own benefits. Employees who feel trusted by their manager are 110% more likely to stay in a job than those who don't, according to Harvard Business Review.
Not to mention, employees really shouldn't have to pay out-of-pocket for things they need.
Improving your work culture
Our Pleo Hero, Ludvig Olsson, the CEO of Trickle, recently shed some light on what handling expenses was like before switching to Pleo. 
"Previously we only had one payment card [in the company], which left my colleagues with two options – pay out-of-pocket or borrow that card. Borrowing the company credit card feels a bit like asking your parents for money to go to the movies when you were 12."
And Trickle's work culture isn't the only one that's seen improvement thanks to Pleo. Steve Parks, the CEO of Convivio, said Pleo has provided transparency throughout the company.
"We're using Pleo cards to reinforce a lot of our own cultural values around money. So there are no spending limits on our cards – although Pleo allows us to set them, we don't," Parks told us in the Pleo Hero series. 
At Convivio, everyone's a Pleo admin, so everyone can see every transaction made. "That's the way we make sure things are above board and ethical. It's sunlight," Parks said. 
No more chasing receipts 
So your team has loads of software tools on the go – but how easy is it to track down the receipts for all of those services?
That's why we launched Fetch, the Gmail, Outlook & Microsoft 365 integration for Pleo. Fetch automatically matches up all of your online receipts with your expenses, so there's no need to add a receipt to show the proof of purchase. 
But it doesn't stop there. Fetch can sniff out any missing receipts from the last year and notify you when it's done, so you're always on top of your finances. 
"There's real visibility – and not a sense that receipts are building up in a shoebox somewhere," says Steve Parks.
Smarter ways to pay
Buying stuff for work should be easy. That's why we don't just provide plastic cards — we're fully compatible with Apple and Google Pay, and we issue virtual cards.
Our handy virtual cards are available to use right after signing up. They're a great spending solution to finally getting on top of all your — and your teams — online purchases and recurring online subscriptions.
We found that in our 2020 Annual Report, virtual card usage grew 61% year-on-year as online purchasing soared.
And virtual cards aren't just efficient either, they provide an extra layer of security when buying things online and can be frozen at any time, meaning you're reducing the risk of fraud. 
Getting more for your money
Become a Pleo customer and you get access to exclusive offers from services we know your software companies love. Through Pleo Perks, we've partnered with over 30 companies, including Amazon, Hubspot and Dropbox Business, so you can save on the business essentials. 
Fancy a sneak peak? Well, here are just a few of the merchants we've teamed up with – and what you can get:
Amazon Web Services: $5000 in active credits

Hubspot: 30% off your first year for new customers

Peakon: Three months for free
We're constantly reviewing and adding new perks and benefits to our list that could be of use to your company. 
Not only does Pleo give you the chance to control and oversee your business expenses in a unified way, it also means your team can just get on with their job while feeling trusted and empowered to do so. 
The tech industry is constantly growing and adapting, so why not evolve the way you manage your business expenses too?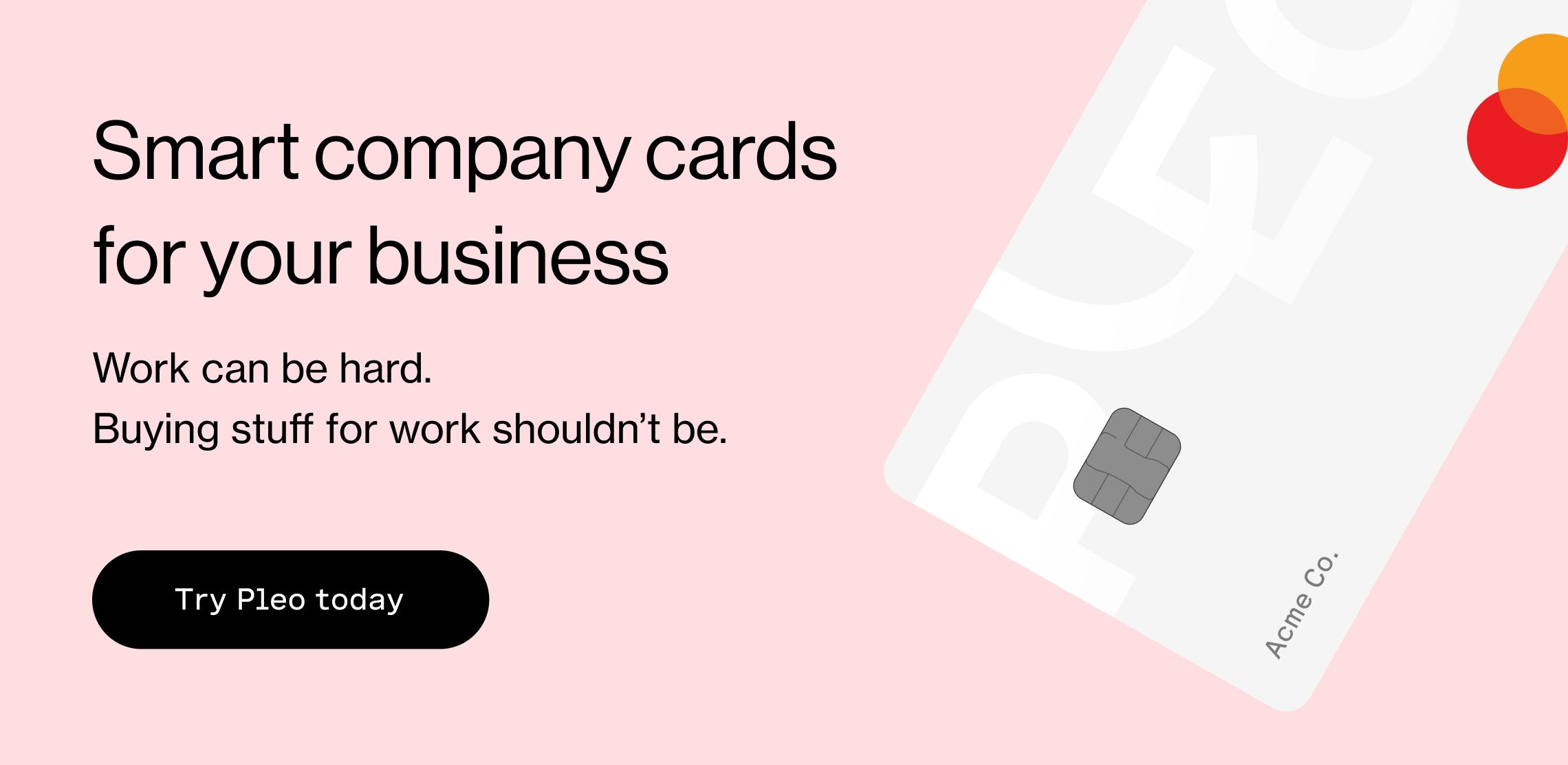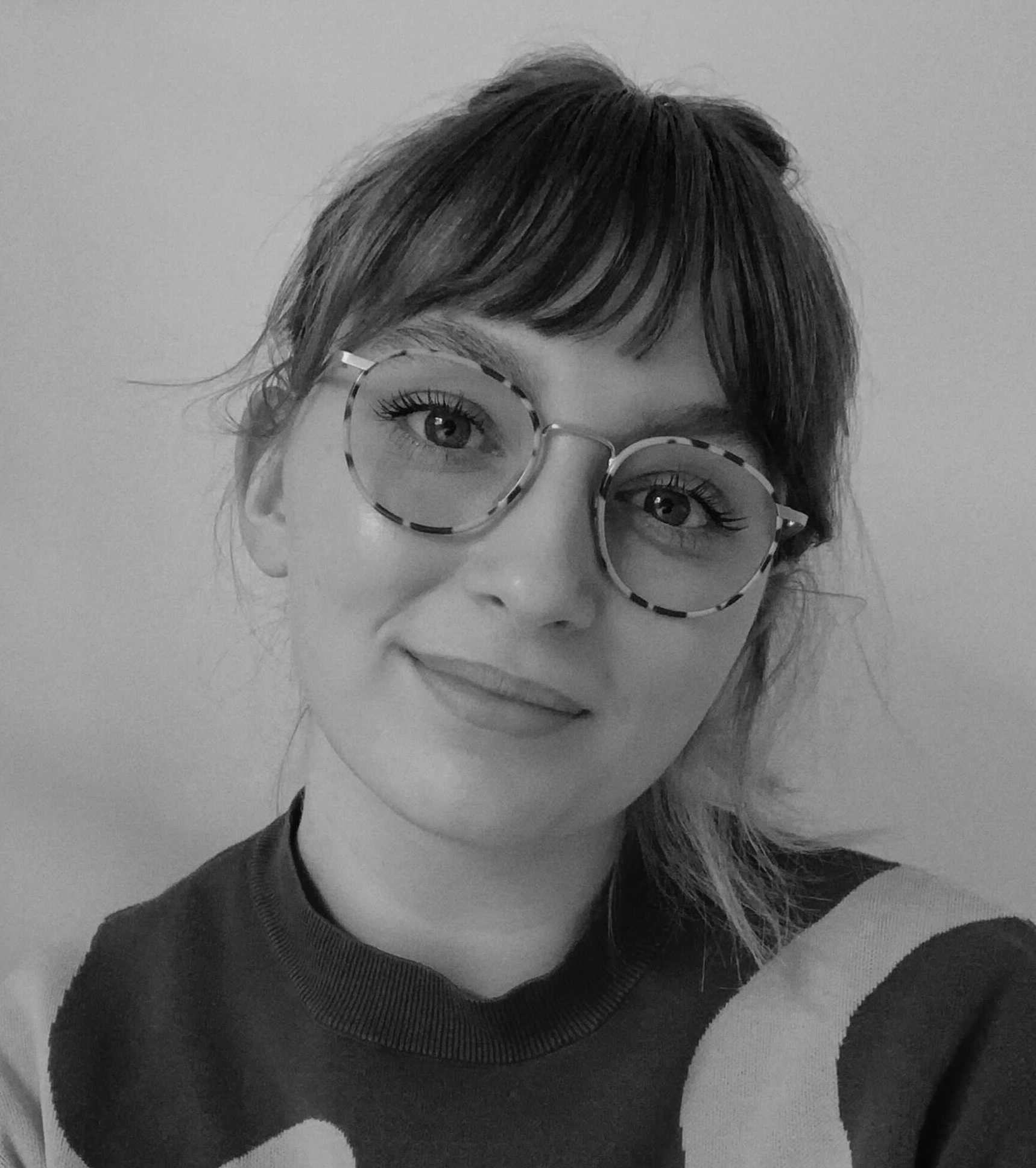 Tech writer at The Next Web, now copywriting for Pleo. Say hello!
cara@pleo.io
Get the Pleo Digest
Monthly insights, inspiration and best practices for forward-thinking teams who want to make smarter spending decisions