After a crazy few months for business, let's hear it for the accountants
In a year of volatility (and then some), one constant for so many businesses has been the critical role played by their accountants.
I've heard firsthand from people who took on endless hours of pro bono work, staring at spreadsheets into the early hours of the morning, booking back-to-back calls without time for so much as a cup of tea. Don't even think about asking their holiday plans.
And it was all to help their clients ride out the choppy waters of 2020.
Here on the Pleo Partnerships team, we look after our accounting partners in the UK and Ireland. Every day, we speak to practice owners to make sure they're set up for success when using Pleo and advising clients.
How accountants stepped up to do more
The renewed appreciation for the hard work of medical professionals is one of the few positives of recent times.
They were the first responders on the scene, and it's in desperate times that their value becomes really apparent.
Suddenly, accountants were expected to be the experts on everything, keeping abreast of regulations as fickle as our British weather. Government grants, furlough claims, VAT deferrals, loan repayments… Not to mention being in the driving seat for digital transformation, too.
The pandemic forced both businesses and accountants alike to confront one very ugly truth: just how 'digital' are you? Years of lofty claims of being 'forward thinking' and 'digitally enabled' were put to the test. Brutally.
The simple truth is that the accountants that had technology at the heart of their culture survived because of just how quickly they - and their clients - could pivot. From simple tasks like accessing client data remotely, or automating their menial work (we may know a thing or two about this...), to more strategic projects such as cashflow forecasting, inventory management – it was pretty relentless.
Grappling with our new unknown forced business leaders to cast a critical eye over their digital suite which, sadly for many, meant accepting that the existing systems in place were no longer fit for purpose.
An influx of new solutions, some previously deemed too idealistic ("nice to haves"), shot up the corporate agenda, accelerating digital investment.
No longer were we seen exclusively as the fun, playful, pink cards that you can expense your client dinners on. Accountants demanded a pragmatic solution that would empower them with a real-time reality of their clients' finances.
Nagging customers for their missing receipts was certainly one less thing to worry about, sure, but more than that, our tool enabled strategic advice around spending. It was insight that no Excel spreadsheet could provide.
Popular Pleo features proved a fail-safe during these unpredictable times. Individual spend limits were revised. Remote teams were awarded virtual cards. Our analytics dashboards gave actionable insights so leaders knew where to scale back on spend.
We welcomed a surge of new clients in the hospitality space taking advantage of our Pocket feature, as bars, pubs and restaurants did away with petty cash when they reopened.
The more businesses recognised the need to rapidly rethink their financial distribution set-up, the more we saw Pleo invited to have a seat at the table.
Digitalisation may seem daunting, but we can help
When it comes to cloud accounting, adoption in the UK is certainly above-average compared to our European counterparts.
But is there still progress to be made? Absolutely.
What can be really intimidating for accountants is knowing just where to start. And don't worry, we get it.
How many tech partners should you work with? Who are the best in class? How do we make them integrate with one another?
Lucky for our Partners, Pleo is not only extremely easy to get to grips with, but also offers clear ROI evidence across the business.
We know, though, there is never a one-size-fits-all approach.
So that's why in the Pleo Partnerships team, we focus on discovery. We take the time to sit down with each Partner to understand the unique set-up of their practice.
Accountants are heroes (and always will be)
Regardless of what the future throws at us, what's clear is that accountants' roles as trusted advisors in the community is - and will continue to be - invaluable.
Clients turn to them for business support that far exceeds mere number crunching, with an expectation to implement new technologies that will help them stay viable and positioned for success, both now in times of disruption - and in the future.
Signing up to Pleo could be the next step to drive that – and our team has never been better prepared to help you succeed.
Boost your practice today
Effortlessly integrate with Xero, Sage, Quickbooks and more, and wave goodbye to piles of paperwork and end-of-month stress.
Learn more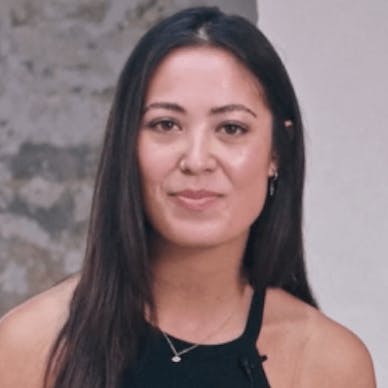 Sales and partnerships professional. Passionate about digitalisation, gender diversity in fintech - and of course, all things Pleo. Wanna learn more about our Partner Program? Come say hi!
liz@pleo.io
You might enjoy...
According to Jo Copeland, Xero Director, there are five obstacles that leaders need to overcome if they're to thrive in this new world.

---

Whether you need a bookkeeper to help tidy up your accounts, or you're looking to digitise your finance stack, there's an accountant for you...

---

We're excited to introduce our shiny new Partner Programme, complete with new incentives and a far superior service for you and your clients...

---
Get the Pleo Digest
Monthly insights, inspiration and best practices for forward-thinking teams who want to make smarter spending decisions