Pleo Update: February 2019 Product Announcements
The shortest month of the year brought no shortage of exciting news at Pleo. From long-awaited feature launches to moving into a new office, here's what happened at Pleo in February.
Product Updates
Among the features and product tweaks shipped in February, two are sure to delight our users: the beginning of chip & signature payments in the US and the introduction of our referral program.
Chip & Signature
The first exciting update we have on the product side is that we now accept payments made with chip and signature in the United States.
This feature was added due to the fact that the US is notorious for having dated payment terminals that do not accept Chip + PIN or contactless.
This subtle but high-impact tweak in the product will surely put a smile on the faces of our customers who travel to the US frequently. You can read more about this here.
Referral Program
Our second product update of the month, but not the least, is our brand new referral program.
Users who like Pleo and want to spread the word can now do so in a formal and structured manner by heading over to www.pleo.io/referral.
Every time someone refers Pleo to a company, and that company starts using Pleo, we'll send the referrer €50 and the referred company will get their first two months for free.
Many customers have been asking for this feature for a really long time, and we're super excited to finally release it.
Company Updates
February 2019 was an important month in Pleo's history. Earlier this month, we moved into a brand new office in the heart of Copenhagen. This beautiful space, spread across three floors, will give us the (much needed) room to grow and bring on world-class talent to help us build Pleo.
First Friday product demo happening in the canteen of our new office
Speaking of hiring, this month was also the busiest we've ever had at Pleo. We welcomed 12 new amazing colleagues in both our Copenhagen HQ and our London office.
We're thrilled to have so many new faces onboard to help us bring our product and company to the next level. Kudos to our fantastic People Ops team for this feat!
PS. We're always looking for talented and driven people to help us build Pleo. We have dozens of open roles in Product, Marketing, People Ops, Sales and more.
That's it for the February updates. Make sure to be the first to know about upcoming product updates by subscribing here.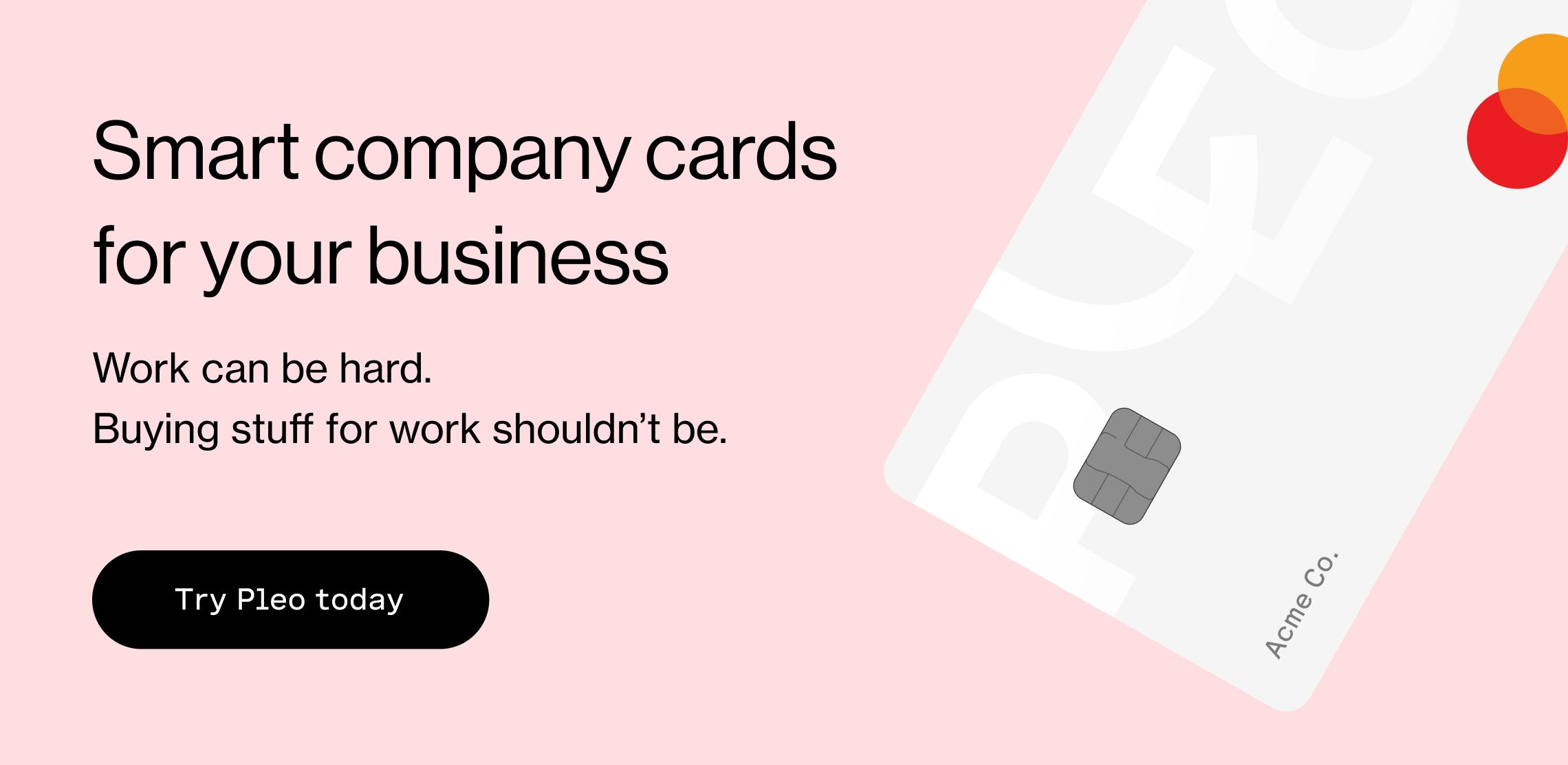 Get the Pleo Digest
Monthly insights, inspiration and best practices for forward-thinking teams who want to make smarter spending decisions