10 trends shaping the future of fintech — our new eBook
Fintech is a hot industry. 
And we're not just saying this because it happens to be our industry. Just take a look at this whopper of a statistic – total investments into fintech companies in 2020 amounted to $5.1 bn in Europe alone. 
Currently, the global average of digitally active consumers using fintech sits at 33% – and this is only set to increase in the coming years. 
People are more comfortable than ever managing their money and business online, and the pandemic has only been speeding this up.  
What is the new normal for fintech?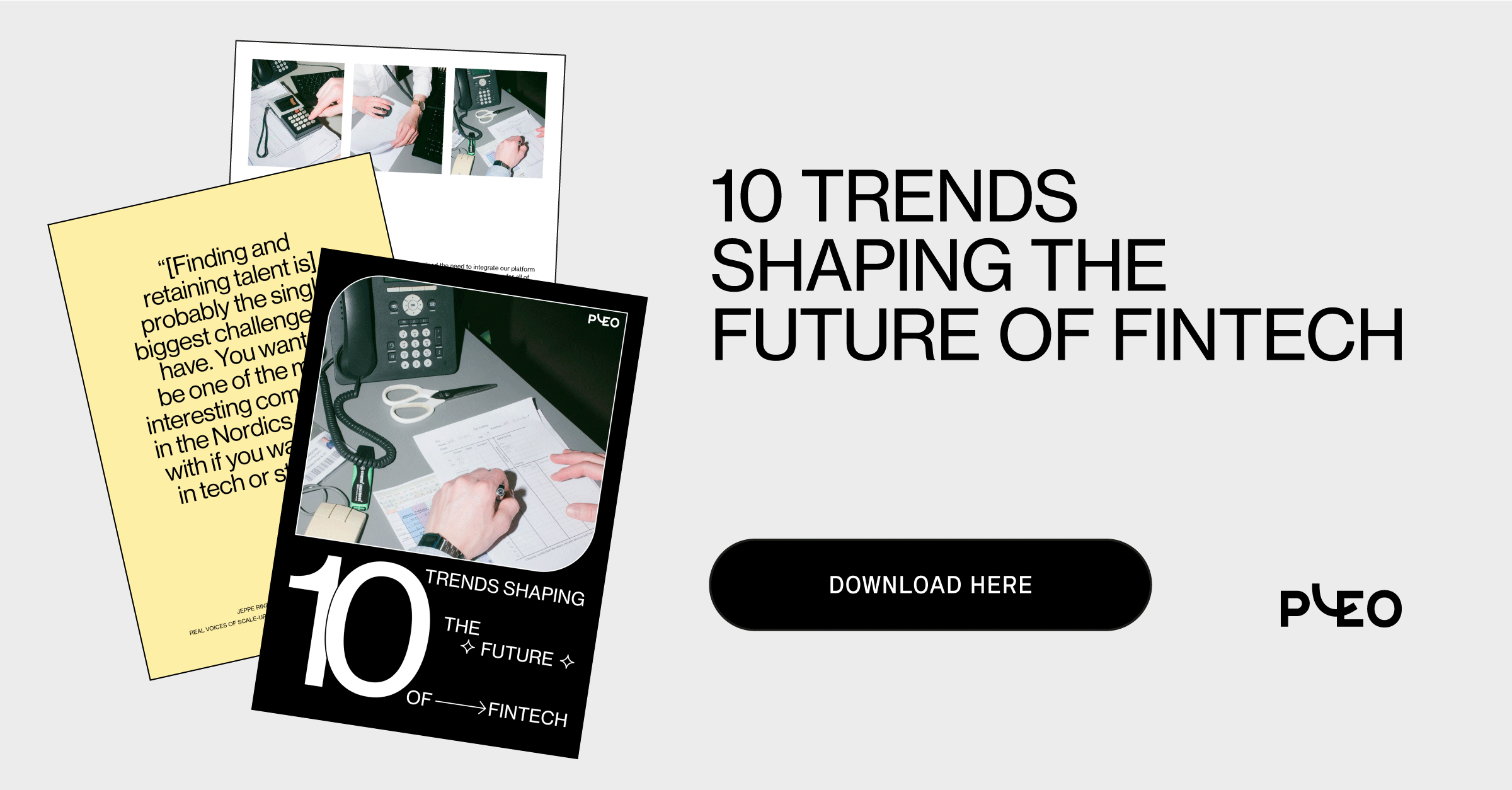 So, what can we expect to see happening in this space in the near future? We've identified ten trends springing up across industry-focused reports, articles and expert interviews.
And given the pace at which the fintech landscape shifts, we really should get started.