Why you need to attend Forward, our first-ever digital summit
Forward is just around the corner. In fact, it's less than one month away — December 9th from 10:00 am to 6:00 pm CET to be exact. But don't worry, there's still time to secure your free ticket. So, what are you waiting for?
We're inviting over 25 industry leaders and big thinkers from all over the globe covering topics ranging from mental health and resilience to international hiring, with discussions on inclusion, sustainability and founder experiences.
Some of our top speakers have been confirmed already from leading brands like Netflix, Spotify, Hopin, GoCardless and Airbnb. And we've recently added even more forward-thinkers to the lineup:
What's on the agenda?
Our one-day event will be hosted by Nathalie Nahai, Psychologist, Author and Host of The Hive Podcast. It'll be jam-packed with actionable advice from leaders on how to make the world of work a better place, together. You'll be equipped with the strategies and frameworks needed to drive real change in the workplace.
Here's a sneak peek at what the day will look like, and there's lots more on the way too... 
Jeppe Rindom, Pleo's Co-founder and CEO will kick off the summit from 10:00 am CET. He'll share what's to come during the day and a little about the Pleo story. 
The morning sessions 
Rockstar Speaker: Kim Scott, Author of Radical Candor and CEO Coach
What is Radical Candor?
We recently sat down with Scott to find out what 'Forward' means to her and what we can expect from her session. Here's what she said:
"In the talk, I'll be focusing on feedback and how to create a healthy culture of feedback. I'll be describing the Radical Candor framework and telling some stories about how I've screwed things up in my own career, and what I've learned from them. 
I'll also be talking about the specific things you can do to solicit feedback at work and how to give praise and criticism."
Leadership Talks Stream
How would you truly measure success? The highs and lows of founding a business.
Join Reshma Sohoni, Partner at Seedcamp as she interviews founders from Zendesk, Trustpilot and more on their ups and downs and what they consider to be their greatest highlight.
Building for Better Stream
The secret to doing well by doing good.
With COP26 drawing nearer, and time fast running out to solve the climate crisis, the world has never been more conscious of the need to start acting more responsibly.
In this discussion, we bring together some of the leading thinkers who have managed to marry profit with purpose, to discuss the small differences that can gradually add up to big change and the role that businesses, big and small, can play in getting the world to where it needs to be.
This session will be moderated by Karina Howley, Head of Corporate Citizenship at KPMG. Howley will be joined by panelists from Too Good To Go, Beam and GoCardless. 
Leadership Talks Stream
People Before Profit: How to transform your culture from those who have been there.
We use the word transformation a lot, particularly in regards to culture. Yet how can we measure the impact of something like a transformation, when culture is such an intangible thing to define? How do we know whether we have been successful as leaders in implementing something that's measured by more than just a dashboard? And how can you build something that will continually improve?
We speak to some of the people leaders who have led large transformations internally and can tell us the highs (and lows) of the process.
Moderated by Karen Tobiasen, ex CPO at Nordea and Phillips and Author, Jessica Neal, Former Chief Talent Officer for Netflix, Katie Burke, Chief People Officer at Hubspot and Q Hamirani, Global Head of People Ops, Airbnb will be answering exactly this. 
The afternoon sessions
Leadership Talks Stream
Staying connected — How to maintain culture internationally.
The landscape of work has changed. Flexible working has enabled candidates from all over the world to work in roles that seemed impossible before, meaning the pool of talent that companies have access to is stronger than ever.
However, as a people leader, this presents its own challenges. How do you engage a team that's distributed over multiple countries and time zones? And how can you be mindful of people's cultural differences and preferences whilst keeping a core set of values as a business?
Our panel will discuss how they prioritised scaling culture across multiple geographies, the challenges they encountered on the way, and actionable guidance for anyone wishing to invest in their ever-changing company culture.
This session will be moderated by Jessie Danyi, Head of People at Pleo. Danyi will be joined by panelists Sarah Manning, VP of People at Hopin, Daniel Illes, Head of People at Vinted and Jessica Hayes, Head of People at Whereby.
Leadership Talks Stream
Encouraging belonging in an organisation.
As people leaders, one of the key initiatives across the board this last year has been enabling everyone to have a voice at the table.
But what does that look like in practice? How can you create an environment that encourages belonging, allows for failure and creates equity in a business? A blanket approach is not the answer. Our panelists will delve into how they've encouraged their people to be seen and heard positively in a business, and how psychological safety is intrinsically linked to belonging in the workplace.
This session will be moderated by Charlotte Sweeney OBE, Author of Inclusive Leadership. Sweeney will be joined by Marc Mckenna Coles, Diversity and Inclusion Lead at Spotify and Joi Torres, Global Head of Diversity and Inclusion at Expedia
Phew! But it doesn't stop there — we'll be adding even more talks and panel sessions to this agenda in the coming weeks.
Forward, a digital summit powered by Pleo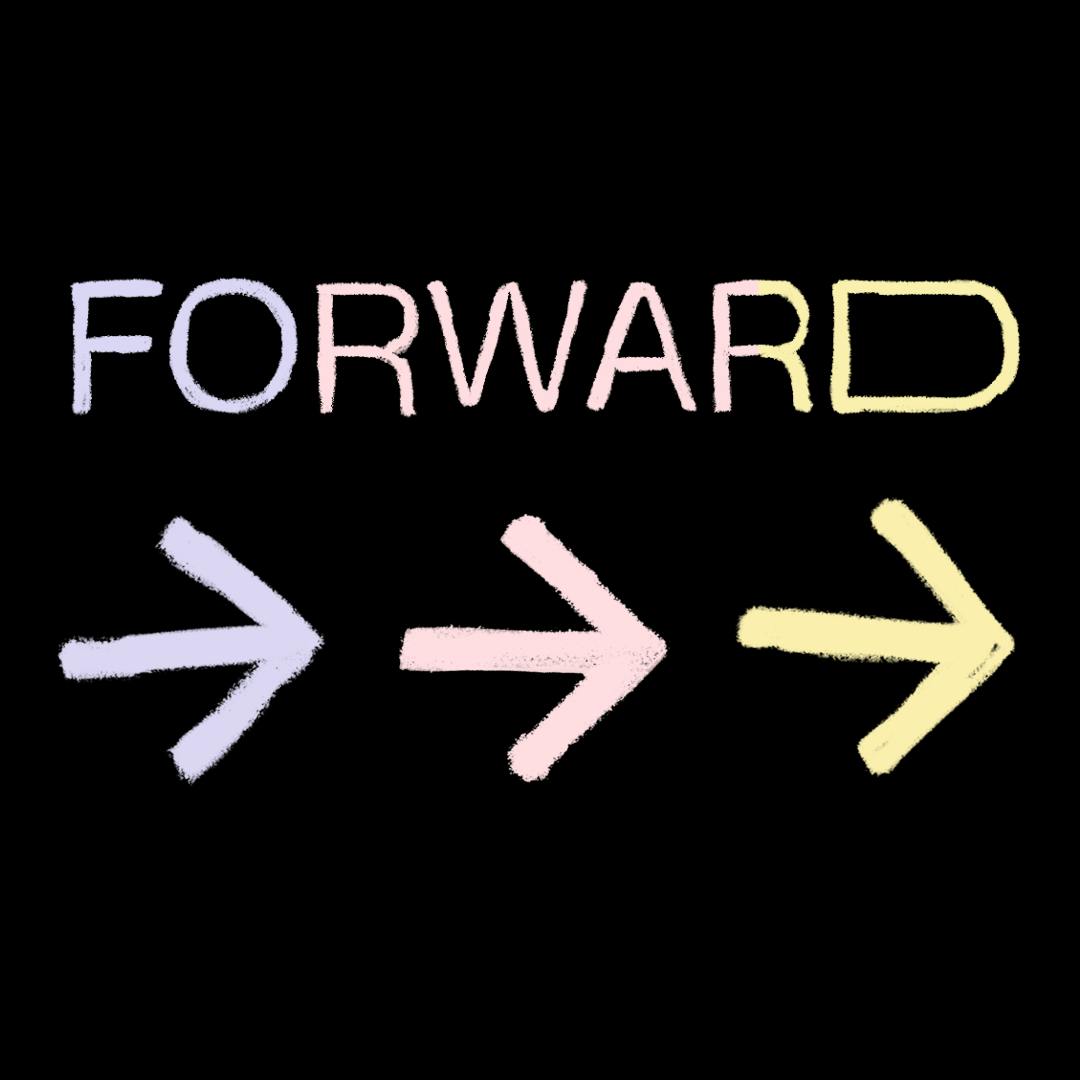 Tech writer at The Next Web, now copywriting for Pleo. Say hello!
cara@pleo.io
You might enjoy...
We sat down with Johnny Bray, CFO at Vistair, to talk about the importance of the evolving CFO and how he and his team have modernised Vista...

---

The conversation around harnessing technology in the workplace started as a buzzword and has now become crucial for all businesses to implem...

---

We're excited to launch the first edition of Pleo's Quarterly spending report. This time focusing on how businesses across Europe are priori...

---
Get the Pleo Digest
Monthly insights, inspiration and best practices for forward-thinking teams who want to make smarter spending decisions
Powered in the UK by B4B partnership, available soon