Pleo Update: July 2018 Product Announcements
July brought a number of new features, updates, improvements, plus a few other things to Pleo. From expense tags and improved analytics to this new blog you are now reading, we've rounded up all the news in one place.
July has been quite busy here at Pleo. We have released a bunch of new features, product updates and improvements to make company spending even better for our customers. Apart from that, we are introducing a better way for all our users to follow the news about Pleo, industry news and all product changes in one place.
Projects and Customers Are Now Tags
Finally you can tag your expenses with the relevant information you need in order to better track the company spend.
Be it projects, events, locations, departments or anything else, you can now set up a list of the financial dimensions you work with.
As this is a big new thing in Pleo, we've written a blog post in detail about this feature, that you can go ahead and see it works here.
While we've been perfecting this feature with many of our customers, we're still making it better. Want to know how? Here is Product Manager Kasper sharing a bit of insight and walking you through the new feature below.
Analytics For Everyone
A better and detailed overview over spending patterns was available for now only for Admins in Pleo before, but now, we are opening it up to all our users.
This means both employees, team managers and admins in Pleo can now stay on top of their own, their teams or the whole company spending statistics. You can find the feature on desktop version of the app under Analytics.
You can read more about this feature in detail on our new changelog.
More Cool Stuff We Have Built ⤵
Administrators in Pleo can now see a detailed activity log for each expense.
They can also see the total sum of expenses in the Manage Expenses view and also export only receipt images from Pleo.
We've also made Tags more powerful, so you can track them in analytics and copy/paste them directly from spreadsheets.
In Other News: We Have a New Blog and Changelog! 🎉
As we are adding a lot of new clients to Pleo and improving our product each day, we want keep all of you informed about the updates and changes we are continuously pushing to Pleo.
This is why we have launched a product changelog. Here you will be able to read about (and even subscribe) to all the new things we launch in Pleo, no matter big or small, so you can be always up to date!
We have finally started an official Pleo Blog. You can now follow not just news about Pleo like this one, but also valuable content that might be useful for people who work within finance, business travel and expenses.
PS: Don't forget to joinPleo Labsfor insights into what we are building next!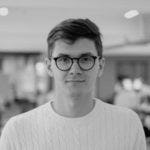 Get the Pleo Digest
Monthly insights, inspiration and best practices for forward-thinking teams who want to make smarter spending decisions