A partnership can take many forms. 
Like the business partnership between two friends who decide to build a start-up together. Or the working partnership between the marketing and sales departments that exists at most companies. 
The common denominator among all is that it's a two-way street. It requires trust and transparency, a strong personal relationship and a mutual understanding. 
And it's no different for the Pleo Partnerships team. 
The team strives to continuously bring new value to our accounting partners' business by advising on how to build the best digital toolbox – starting with getting their clients' business expenses sorted.
To learn more about the inner workings of the team, we caught up with Ida Støier, Sales & Partnerships Director and Therése Pauldén, Partner Lead for Sweden. 
What does your day-to-day look like? 
"I provide the support and guidance to our Partnerships teams across our markets, ensuring that everything is working as it should", says Ida, "That we're providing our partners with truly the best solution and that we have the right people to cater to these relationships." 
"And I'm managing all partners in Sweden together with my colleague, Josephine", says Therėse (or Tess as we like to call her). 
"My main focus is more on the strategic level and I ask questions like; How should we handle our partners? How can we better develop and nurture our relationships even more than we already do?" 
What's unique about the relationship between Pleo and its partners?
"The way we see partnerships at Pleo is that it's a two-way street. We don't show up with a fixed playbook and be like this is what it is," explains Ida. 
"We're really focused on understanding our partners' business and objectives in order to build that relationship together. Every relationship is different."
Tess adds, "We help partners be so much more time efficient, for example, when they're helping their customers – we help eachother grow our business."
How would you describe the Partnerships team's culture in one word?
For Ida, it's transparent. 
"Within the team, we're extremely open towards one another – we're all here to help each other be successful. We're transparent when it comes to discussing what works, what doesn't work. Just constantly enhancing that feedback."  
And for Tess, it's love. 
"Working at Pleo, everyone is so helpful and that extends to the Partnerships team as well." 
What's a memorable experience you have being a part of the team?
Ida's top experience is a 'first time' memory.
"I can remember one of the first times when we won over some of the bigger companies. When they get back to you and say: "Ida, we've been looking at so many solutions but you guys are our favourite and we want to work with you." 
"That just shows that all the hard work we put in really turns into great opportunities with some very admirable companies."
Why should someone join the Partnerships team?
"It's so gratifying to work with partners and build those relationships", says Tess, "You also have the freedom to do your best work and develop our partners in your own way." 
"If you're looking for a big challenge and an opportunity to grow, then Partnerships is for you", says Ida. 
"Because it's not a one size fits all, it's a continuous way of how we work, why we do it, what type of partners are the one we want to pursue, and so on – there's a lot of room to come in and make your mark on the business." 
Working at Pleo means you're working on something very exciting: the future of work. 
Speaking to, educating and successfully helping customers forward is just one way we're going to reach our goal of being the go-to spending solution for teams everywhere. 
And lookie here – we currently have an opening for a Partner Acquisition Manager for the Swedish market, who wouldn't want to work with the lovely Ida and Tess?
Make sure to check our Careers page and apply for any of our open roles. We can't wait to hear from you!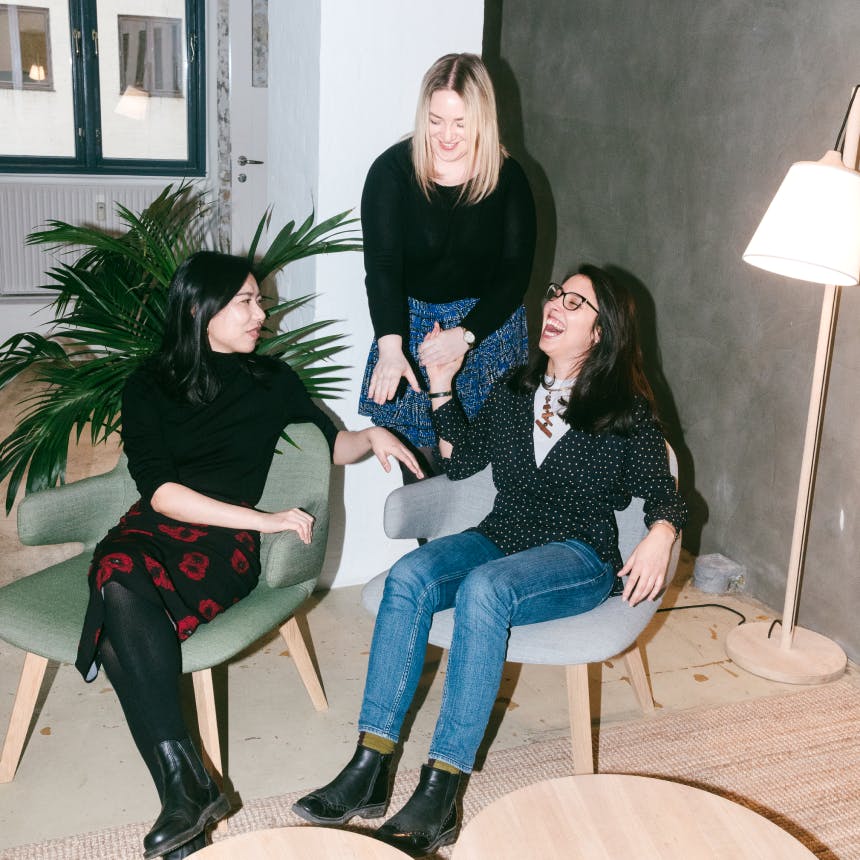 Want to know more about working at Pleo?
Learn more about how we hire, and the magical teams that make Pleo what it is today.

Content, demand gen and SEO professional. 5 years in the CPH start-up scene. Get in touch!
alicia@pleo.io
You might enjoy...
Meet the team focusing on launching our new Sales development function – and tasting all the pastel de natas in Lisbon.

---

Pleo has a unique approach to hiring and onboarding new members of our team. We'd love to tell you more about it.

---

Learn more about Pleo's everyday heroes.

---
Get the Pleo Digest
Monthly insights, inspiration and best practices for forward-thinking teams who want to make smarter spending decisions
Powered in the UK by B4B partnership, available soon