We're the Global Startup of the Year – now what?
And what an honour it is. We really couldn't have imagined a better start to the year, especially after the year that was 2020. This award has been a bit of a milestone for us, and an eye-opener — you could say we're growing up.
We're marking this moment by reflecting on our journey as a startup, and looking at the next stage of Pleo's evolution. 
What does it really mean to go from startup to scale-up?
Well, a startup means you're in the early stages of determining who you are and who your market is. Over the years, we've defined who we are today in the fintech sphere — a spending solution for forward-thinking companies. 
Since launching in 2015, we've come a long way — from opening up offices across five other markets in Europe to winning local, national (and now global!) awards to growing the Pleo team to 250 people, and counting. We've been pretty busy. 
In fact, these past 18 months have really taken a revolutionary turn for us. From rebranding to integrating with various accounting systems to adding Pleo to both Google Pay and Apple Pay, we've taken some big leaps. 
Fast forward to where we are today, and we've not looked back. We think Jeppe Rindom, our CEO said it best as he picked up the Startup of the Year prize:
"Our mission is to transform how businesses handle their spending. Our growth so far, from an acorn of an idea to over 15,000 customers, shows that we're really onto something.
"At the same time, this feels like a moment to recognise that we've evolved. We've been a scrappy startup, we've tackled the joys and challenges of scaling. Now, it really feels like we're moving into a new phase – and that starts with this fantastic award."
Scaling up and looking at the bigger picture 
Pleo initially launched as a card provider for businesses. As our customer base grew, we quickly became an expense manager for small and midsize businesses. 
Since then, while we've stayed true to our foundations, we've been busy building the best business spending solution around to help companies handle and control various areas of their spending — and there's even more to come.
Now, we're coming up with even more ways to centralise all of your spending data and simplify lots of the other expenses involved in running a business, as well as providing actionable insights into your company spending.
Coming soon… Pleo Invoices 
Thanks to our Pleo Insights team, we know what our users want to see more of — and we're all ears. In our last report, we found that 72% of users would like to use Pleo for all their business expenses and 49% of admins would use Pleo to pay for their bills.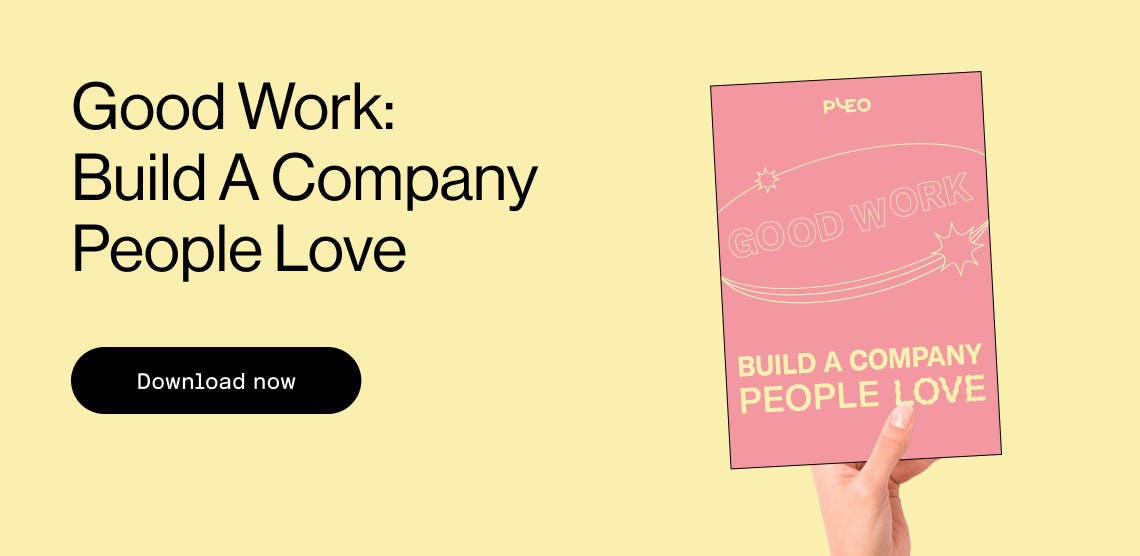 That's a great starting place – and we're confident once we can reveal more of our plans for Pleo Invoices, that number can only grow.
With this new feature, every bill is visible in one centralised overview. This doesn't just save you time, but it also means you pay at a time that suits you and gives you a better idea of what your outgoings will be each month. 
And better still, we'll make sure the VAT details are correct, so bookkeeping adds up.
We'll roll it out first in the UK  — but before long, all of our markets will be able to sort their invoices through Pleo.
Pleo started because our co-founders knew there had to be a better way to manage expenses. Six years on, after getting to know our customers, we've learned there has to be a better way to manage many other aspects of business spending.
And don't worry, we're hard at work on building those solutions.
Smarter spending for your business
Save time on tedious admin and make smarter business decisions for the future. Join Pleo today.
Book a demo
Tech writer at The Next Web, now copywriting for Pleo. Say hello!
cara@pleo.io
You might enjoy...
How do UK businesses feel about their invoice management process? We have the answers.

---

We're excited to introduce our shiny new Partner Programme, complete with new incentives and a far superior service for you and your clients...

---

Technology is revolutionising many everyday aspects of life. So it shouldn't be surprising that people expect it to also be at the core of h...

---
Get the Pleo Digest
Monthly insights, inspiration and best practices for forward-thinking teams who want to make smarter spending decisions