Productivity tools to help your team get (even) more done
When are you at your most productive?
Everyone's different. Winston Churchill often didn't get out of bed until 11am, while Beethoven was writing music from 7am.
Kim Kardashian doesn't take a meeting until midday, by which time Mark Wahlberg has already had a workout, played golf and taken a dip in a cryo chamber. Apparently.
Productivity tools are just as unique.
Some fit like a glove from the first time you try them, others just aren't what you're looking for.
So think of this list not as a mandate to change the way your company handles things, but rather as suggestions that might spark some faster ways of working.
Zapier
Zapier is a workflow-building tool that makes it easy to streamline processes between over 1500 apps including Xero, Quickbooks, Stripe and more.
The real magic happens in the workflow editor, which lets you select triggers and reactions.
Let's say you take payments on Paypal but handle your accounts through Xero.
Once you get Zapier set up, every time you record a sale on Paypal, an invoice will be automatically created in Xero.
Lots of the positive reviews for Zapier talk about how much time has been saved by these simple integrations, particularly for smaller companies.
When productivity tools are getting compared to Lego, ("the more you understand it, the crazier you can get" says one customer) they must be doing something right.
Airtable
Airtable is a tool that makes it easy for teams to design complex spreadsheets and databases and share them amongst a team. But that's not the kicker.
The kicker is that Airtable makes these complex information stores look nice. Really nice.
If you're a bit tired of the sameyness of doing everything on Google tools, Airtable is a great option to shake things up.
The spreadsheets can be built by users without any coding knowledge, and will enable you to create complex relationships between entries.
The platform is cloud-based and can be accessed on a browser or on your phone.
There are also plenty of templates available for those who aren't 100% sure where to start.
You can test out some of the popular options with the Small Business Budget template or the Expense Tracking template.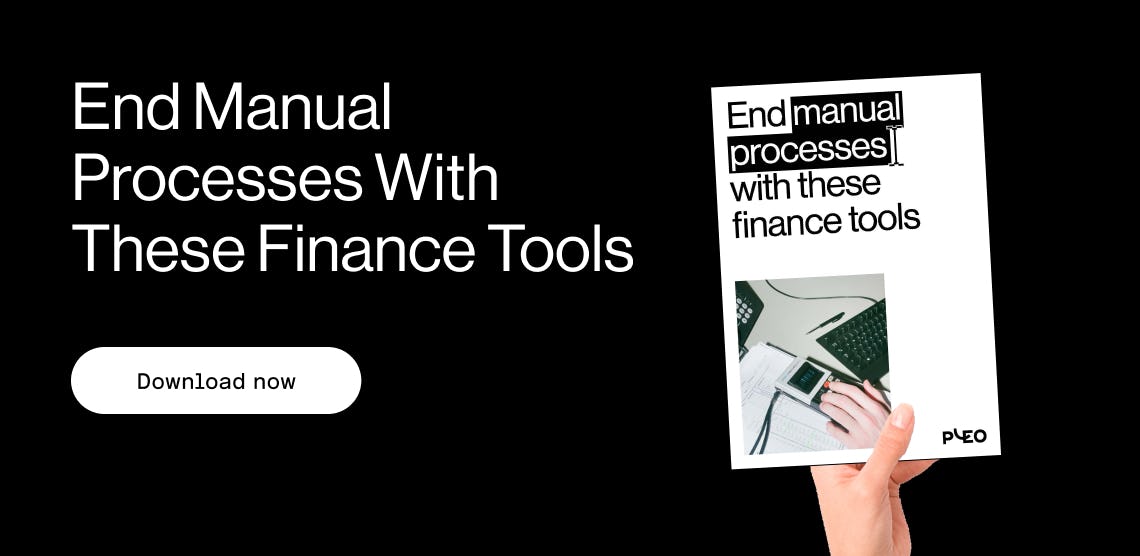 Asana
Asana is a productivity tool that makes it easy for teams to collaborate on projects.
Managers can easily create tasks (and deadlines), then assign employees to complete them.
As Asana is cloud-based it's easy for members of a team to make comments or add their input to tasks.
Additionally, once one part of a task is completed, it's easy to tag the next person in line so they can begin their work.
A nice way for teams to work on larger projects together.
Kashoo
Kashoo offers simple accounting software for small businesses and puts a premium on its ease-of-use.
Its multi-currency feature will save huge amounts of time for any business that deals in more than one country.
Another aspect that's worth highlighting (across all of these productivity tools) is the importance of customer support. Kashoo scores high for this on Capterra reviews.
Productivity tools that your team can't make work? Not helpful.
Productivity tools that come with support to ensure your team embraces them? Very helpful indeed.
Pleo
Too many companies are losing productivity because of how they handle expenses.
Whether it's the manual entry of spending, the time spent chasing employees for receipts and invoices, it slows everybody down.
Pleo offers a solution to all of that.
Our service offers CFOs real-time oversight of what's being spent and why, as employees use our smart company cards to make purchases.
What they spend is recorded automatically and integrated to your accounting software. With expense reports eliminated, finance teams are freed up to do other things.
Dare we say it, better things.
What the reviews say
It's all about the timesaving for a lot of Pleo users.
It has saved "HOURS of time… for our accountant" says one.
Another Capterra write-up sums up our key objective for customers: "I like spending time on things that develop and grow our business, rather than filling out expense forms. Pleo allows us to do that."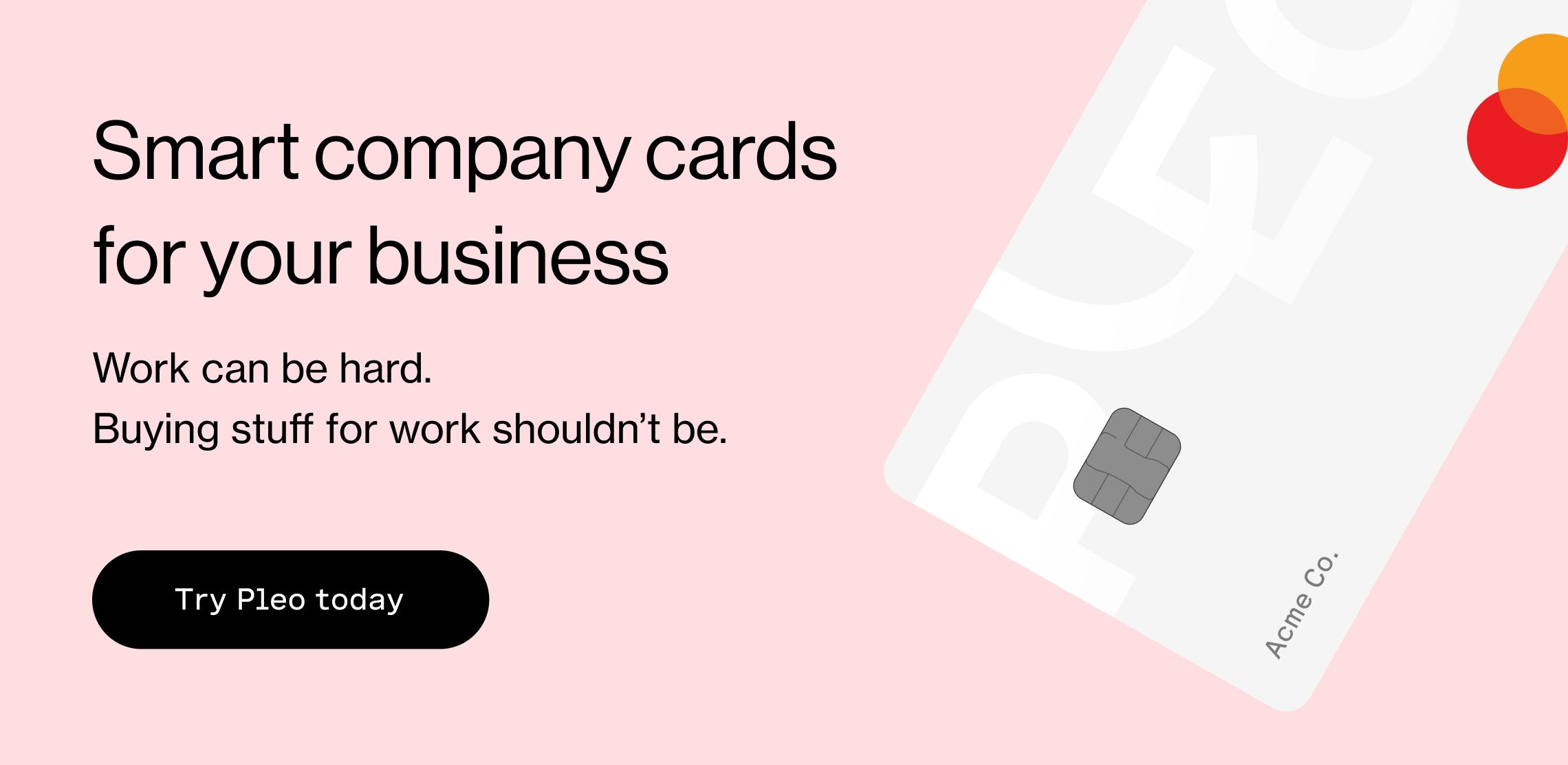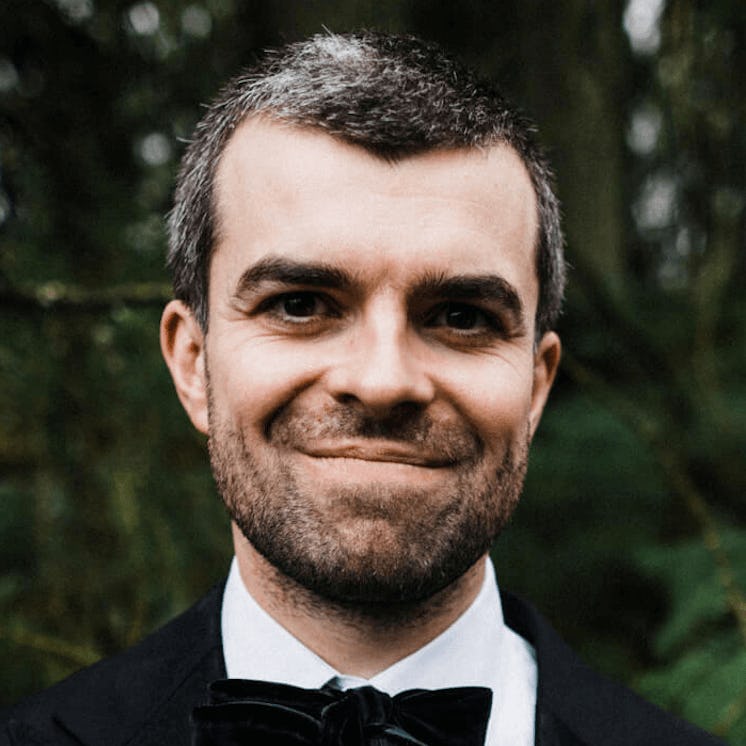 Journalist with the BBC, LBC and others for a decade or so. Now doing words for Pleo. Spot a typo? I'm all eras.
neil@pleo.io
You might enjoy...
We've been believers in this for some time, but now there's no denying it; cost-effective solutions are essential to any business.

---

Manual expenses aren't just affecting your bottom line, they're costing your employees too

---

Discover how you can turn time spent on washing your workwear into billable hours.

---
Get the Pleo Digest
Monthly insights, inspiration and best practices for forward-thinking teams who want to make smarter spending decisions