Pleo: The spending solution that helps restaurants get back to business
The pandemic hit multiple industries hard, and not many were able to adapt to the uncertain times so quickly. But one industry that saw many companies change up their business model was hospitality. 
Whether it was offering takeaway only, delivering DIY meal kits, launching branded products or introducing meal subscriptions — restaurants got creative to see us through lockdown. 
As we edge back into normality, many are hoping it will be business as usual for restaurants. 
But not every part of business should stay the same, and that includes how restaurants deal with spending. 
How Pleo works for restaurants
We issue smart credit cards to companies, giving either the managing director or finance team the power to decide who gets a card and what the individual spending limit should be. 
Pleo simplifies and digitises your business expenses by offering a real-time overview of where your money is going and ensuring your team can just get on with serving customers. And the best part? There's no paperwork, freeing up time for your finance director and saving your team from paying out-of-pocket or taking from the till. 
Once your allocated team members have made a purchase — be that a last-minute run to the shop for milk, marketing assets to spread the word of a new offer or simply paying a supplier — they're prompted to snap a picture of the receipt and upload it to our app.
Eliminate the chaos of petty cash
For too long, restaurants have relied on petty cash for daily incidental expenses. Tracking this kind of expenditure quickly becomes messy in a fast, and ever-changing environment.
With Pleo, these issues are solved, all while giving you a new level of control.
By digitising expenses, everything is accounted for in real-time. So you can go back to working on the important stuff. 
But don't just take our word for it. Our Pleo Heroes, Victoria and Adam Cozens, founders of Perky Blenders, a fast-growing coffee business, have relied on Pleo as their business first expanded, then weathered the pandemic storm. They opted for seamless, automated expense reports over scrambling to find receipts and haven't looked back since. 
"It was all about cutting out the cash element for us. We thought carefully before we signed up to Pleo, because we needed something that was stable," Adam said. "Admin burns time, it'll hold you back as a growing company.
Manage spend across locations
Tracking expenses is hard enough without having to account for multiple locations too.
Chances are your restaurant only has one person in charge of finances and budgeting, be that the general or operations manager, who might not work standard office hours. Maybe that's you — and if it is, we get it, it's a lot of manual work.
With many hands in the till, it's easy to see how tracking spend becomes almost impossible for finance teams, especially when they have other responsibilities too.
For Perky Blenders, each of their stores has their own Pleo card. Victoria said: "The Pleo magic hit me when I realised I could make all of our shops more self-sufficient and also help spread costs."
"It has made everything so much more traceable and manageable. No more chasing invoices here, there and everywhere, no more build-up of payments to be made."
Frankly, there's more important stuff to be doing. This same logic applies to your team, who have enough on their plates without having to chase down the CFO for that £10 they spent on cleaning supplies. 
Stay in control with spending limits
Your team needs different things to do their job. And this can be as varied as your bartender needing more limes or your IT manager needing a bigger budget for that new online booking system.
And it's not like you've got predictable, 9-5 shift patterns for everyone. In a hectic industry where your doors can be open for most of the day, you probably have various staff members working overlapping shifts.
Your seasonal and temporary staff might need to make purchases at different times too. 
We hear you: our virtual cards can be issued to anyone instantly and frozen at any time, so we fit in perfectly with your quick staff turnover and always keep you in control. Your team can get straight to work by using their Pleo card via Apple Pay or Google pay. 
All-round safer spending
Cash use has been halving every decade. At the beginning of the pandemic, this decline rapidly increased, with cash transactions set to fall by as much as 60% year-on-year, prompting more restaurants and takeout services to opt for a card-only service.
After making it work without cash for your customers, why not digitise spending in other areas of your business too?
But this comes with its own challenges. Typically, corporate credit cards leave finance teams in the dark when it comes to knowing who is spending what, and when.
Not to mention the risk it puts on companies: sharing a credit card increases the risk of fraud. And with new Europe-wide guidelines on card payments, the days of one card being passed around are numbered.
With Pleo, you're at less risk of your company being a victim of fraud. And if you ever have any questions or worries, our proactive customer support team is here to help with anything.
Plus, if a recent purchase doesn't look quite right, maybe there was an out-of-hour or overly expensive purchase. As an admin, you can freeze the card with just a tap of a button. Phew!
Here at Pleo, there's nothing more important to us than keeping your money safe — that's probably why 99% of Pleo users feel secure paying with Pleo. So why not book a demo and find out what we can do for you?
After a year like no other, we're cautiously stepping back into normality. During this time, we've seen restaurants evolve to fit into a pandemic world, now their expenses should too.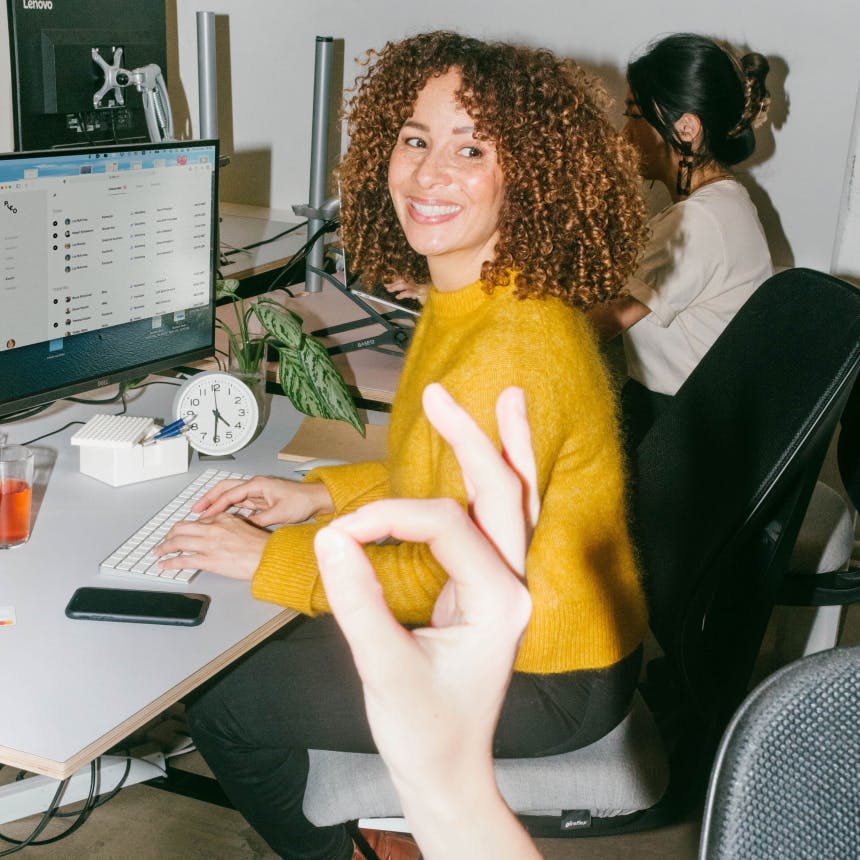 Smarter spending for your business
Save time on tedious admin and make smarter business decisions for the future. Join Pleo today.
Book a demo
Powered in the UK by B4B partnership, available soon
Tech writer at The Next Web, now copywriting for Pleo. Say hello!
cara@pleo.io
You might enjoy...
Your guide to understanding how Vendor cards can work for your business, saving you time and money when managing the digital services you re...

---

As part of our range of spend controls, we've designed a few features to make sure no expense goes unnoticed.

---

Rather than feeling out of control, how about relying on a system that gives you efficient workflows and a detailed view of every expense?

---
Get the Pleo Digest
Monthly insights, inspiration and best practices for forward-thinking teams who want to make smarter spending decisions
Powered in the UK by B4B partnership, available soon