Why do 25,000 customers trust us?
There are lots of reasons why we're Europe's #1 spending solution. One of these is our approach to data compliance and keeping your money safe. Whether that's with our proactive fraud-fighting team or our clever anti-money laundering solution, we work tirelessly to make sure you can spend safely with Pleo. Keep reading to find out exactly how we keep your sensitive information in safe hands.
Licence to bill
As a proudly Danish fintech, it was essential that the Danish FSA granted us our E-money institution (EMI) licence. We're pleased to say that's in the bag! (We also meet financial regulators' requirements in the UK and European markets we operate in – not just Denmark.) 
Plus, we're one of the few spending solutions that have our own licensed entity. So while our app, for example, is designed by Pleo Technologies, all of your transactions are handled by our separate entity, Pleo Financial Services. One of the benefits of having a licensed entity is that we can enforce our own compliance and fraud standards. 
Fighting fraud from day one
At Pleo, we make every effort to prevent fraud before anything bad happens. It's one of the reasons we don't allow card sharing, because it puts you at a higher risk of falling victim to fraud. We've developed tools (and built a whole team) to detect and prevent any potential fraudulent activity – all before it impacts you. Our in-house fraud prevention system tracks transactions in real-time and identifies spending patterns. It automatically flags any suspicious spending activity and alerts our analysts so they can deal with it. 
We also undergo third-party assessments, like the Payment Card Industry Data Security Standard (PCI-DSS), which is a set of guidelines and frameworks that ensures end-to-end security for card payments. So you can rest assured that whenever you spend with Pleo, your money is in safe hands. 
Then there's PSD2, a European regulation for electronic payment services which helps us to reduce payment fraud. This allows us to feed into our Risk Engine and sets a Strong Customer Authentication to add an extra layer of security on top of all payments and user authentication.
But it's not just having the right tools and software in place that helps us keep your sensitive information under wraps. Our Data Privacy Team – which is made up of senior data engineers and legal counsels – provides ongoing training to Pleo employees to make sure that they handle customer data with care to protect them from any potential threat. This training guides our employees on how to handle incident reporting as well as who holds which roles and responsibilities, so everyone's on the same page.
Our fraud prevention tactics don't stop there. We also use existing transactional data and data analytics to identify fraud typologies (in other words, the different methods people use to carry out fraud). We take these findings and adapt them to our security system which carefully checks all the transactions, giving them a thumbs up or down.
Did we mention we're also part of Mastercard's network? This means we're notified straightaway if there's a risk to Pleo cards because of a security threat, such as a data breach. Being notified of possible attacks before they happen means we can contact users and replace their cards before any unauthorised transactions are made, helping to keep them safe.
Backed by the best
When it comes to customer money, that's held in a safeguarding account. Let's say you've just opened a Pleo account and you're about to top up your Wallet to start spending. This money will be directed to a segregated account with Danske Bank (or J.P. Morgan if you're based outside of the Nordics), and we're not able to touch it.
That means, if worse came to worst and Pleo went bankrupt (a very unlikely scenario), your money is secure and it can't be used to repay our debt. J.P. Morgan and Danske Bank are both deemed to be Systemically Important Financial Institutions (in the US and Denmark respectively). That means that if something truly catastrophic happened, the central banks would step in to ensure the survival of those institutions. This is why we work with some of the top providers in the industry, as their chances of failure are very low.
We don't tolerate money laundering
You might not associate an expense management company with organised crime. But with up to 5% of global GDP laundered each year, it's something we take extremely seriously. As a financial services company, we're subject to a number of core pieces of EU-based legislation, which at their base make sure we have the appropriate means to deter, detect and disclose any instances of financial crime – from money laundering to terrorist financing. 
We 'deter' by having rules about who can and cannot use Pleo. For example, we won't work with a few specific industries based on our Risk Appetite (sorry, companies who mine uranium and thorium, we aren't your match!). We also have Know Your Customer (KYC) requirements which stipulate we must know who you are as a customer. So we may ask for ID or company documents if required (we cant access these ourselves directly). Once a customer has passed all this, we move on to the 'detect' phase.
'Detect' is where we actively monitor for any indication of financial crime within transactions or customer behaviour. Our compliance monitoring is ongoing, so it's not just about "who are you?" and "how do you plan to spend with us?" one time when you first become a customer. We consistently monitor risks to make sure we're working with companies who are who they say they are. 
We also partner with businesses – global leaders, no less – who help us prevent money laundering at scale. Until recently, we relied on internally developed solutions. Now, we integrate with Lucinity, an award-nominated anti-money laundering platform, to enhance our automated monitoring. Their AI software will help us detect suspicious activity and report this to the authorities where necessary. This helps to keep our platform clean. One of the reasons we chose to partner with Lucinity is because its products are highly scalable, which is ideal given the rate at which we're growing.
The final effort here is 'disclose', where we actively work with Financial Intelligence Units and law enforcement across the UK and Denmark, should we identify anything suspicious. 
First-class customer support
We don't like to toot our own horn, but our customer support offering is second to none. We're fully in-house, which means we understand your challenges inside-out because we're so familiar with the product. Our team currently supports more than 10 languages, so it's easy to get hold of someone at Pleo when you need it most. From the first port of call (our trusty help centre) to our interactive chatbot and phone and email support, getting to the bottom of your problem is only ever a few clicks away.
In fact, our main KPI is customer satisfaction. Whenever we get together, we brainstorm how we can improve the overall customer journey and reduce the time it takes to reach a resolution for every query. It helps that we listen intently to feedback and report any hiccups back to the product team so they can work their magic. Right now, it takes us just 5 and a half hours on average to resolve a query (we're working to reduce this down to just 5!).
Here are some of the lovely things customers have said about us:
"Very prompt, professional and friendly – great experience dealing with Pleo."

"11/10 would ask for support again."

"Please give the team all the high praise."

"Support was swift, accurate, and friendly. Well done!"
And on top of all of that, we're thrilled to say we've got a 4.8* rating on G2. (If you're a Pleo customer and love what we do, go on, leave us a review!). These are just a few of the reasons more than 25,000 customers put their trust in our hands when it comes to expenses. If you're ready to see how we can help your team spend smarter and safer, book a demo now.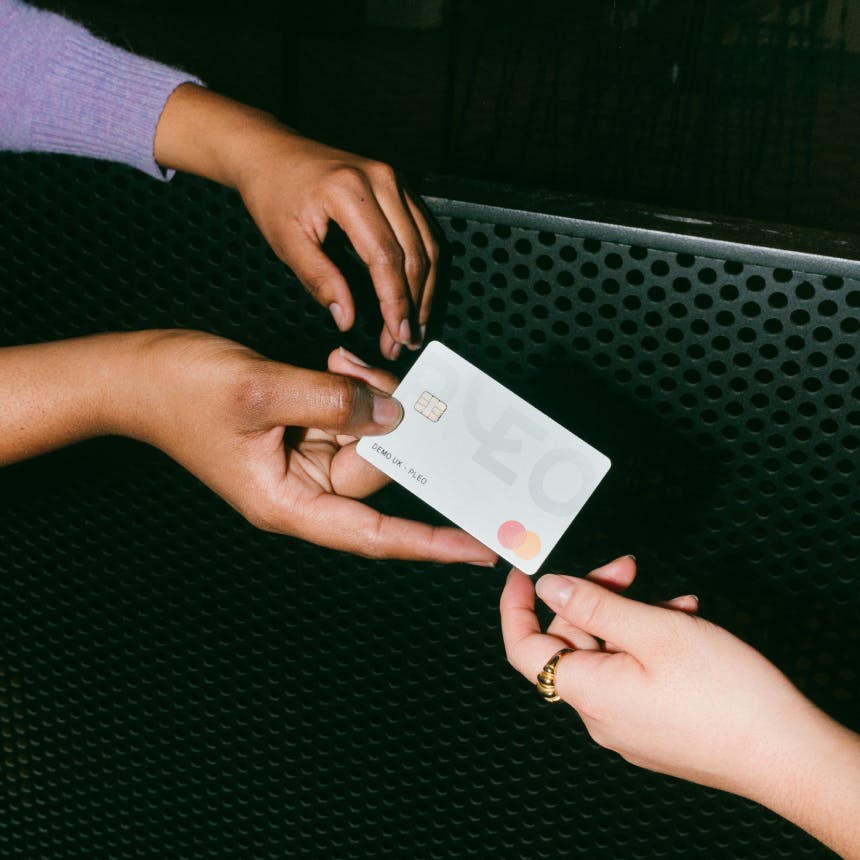 Smart cards for forward-thinking businesses
Trust your team with the tools they need to work (and spend) smarter.
Book a demo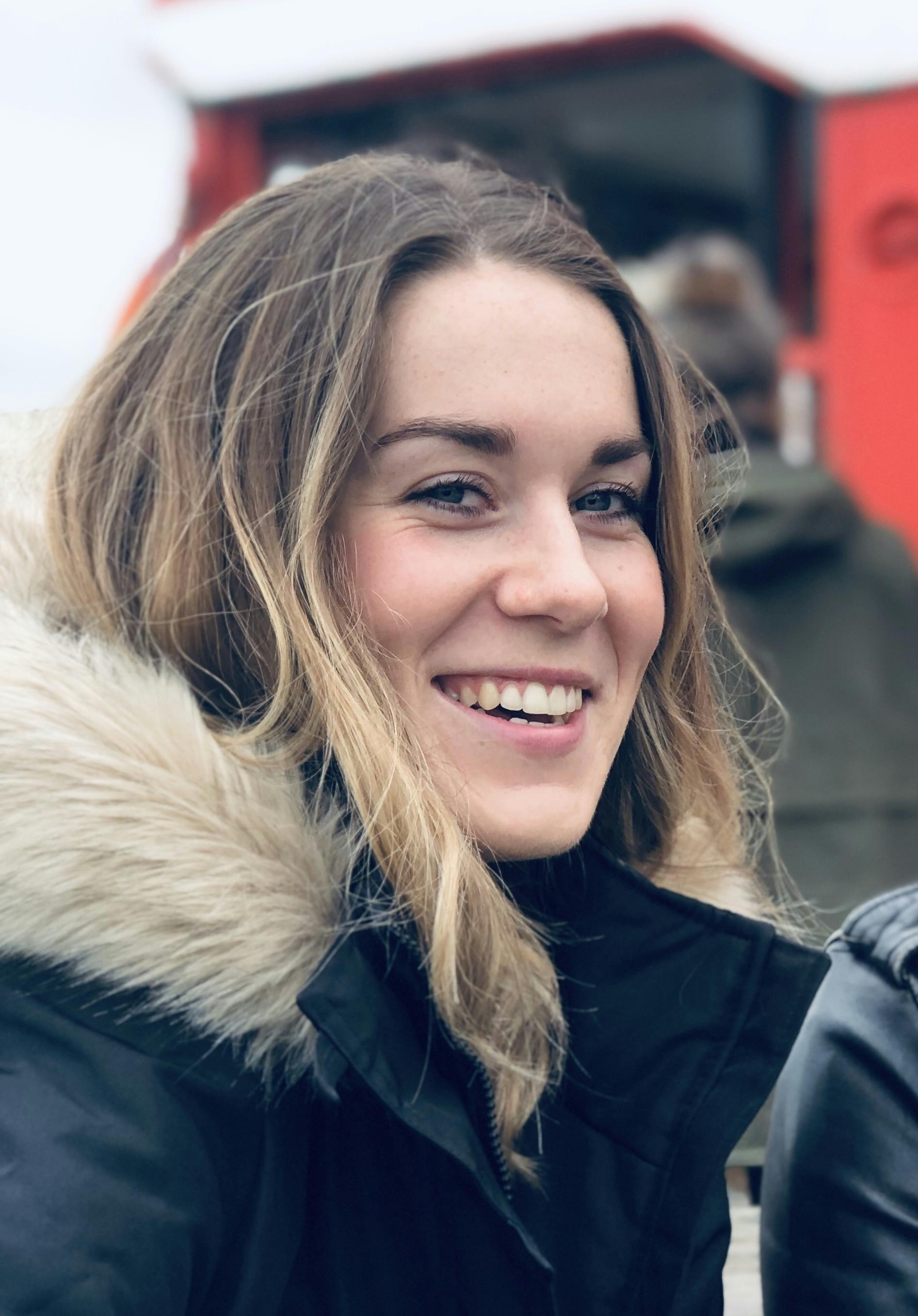 Having written for fintechs like Curve and ClearScore, I'm now spreading the word (literally) about Pleo.
frankie.jones@pleo.io
You might enjoy...
Invoices are a huge part of how companies spend money, and that's why we've launched Pleo Invoices across Europe.

---

Employees always need to buy things for work. But you can't always use your company card. With Pleo, reimbursements are refreshingly easy.

---

Whether you need a bookkeeper to help tidy up your accounts, or you're looking to digitise your finance stack, there's an accountant for you...

---
Get the Pleo Digest
Monthly insights, inspiration and best practices for forward-thinking teams who want to make smarter spending decisions