4 reasons why digitising expenses will liberate CFOs and staff
Expenses are a necessary evil for all businesses, but they shouldn't be a time sink for CFOs and finance teams. Or your people, for that matter. 
In our most recent webinar inspired by a partner article with the Financial Times, Anita Szarek, Global CFO at Pleo and Jessica Zwaan, COO at  Whereby, talked about how digitising expenses allows CFOs to free up time and put more focus on the bigger picture - plus the cultural evolutions that are happening as a result of this shift. 
Didn't have the chance to attend live? Don't sweat it! We've collected the top takeaways from that conversation right here 👇
1. Operational roles are shifting from a heavy admin focus to being more strategic 
To kick things off, both Anita and Jessica began sharing their professional journeys. 
With a background in people and company operations, as well as legal, Jessica reflects that the most significant progression during her career is how operational roles used to be very administrative but now are so much more strategic and have a much greater voice in the commercial activities of the company.
And these new expectations require a mind shift, Anita continued, as the CFO's role continues moving towards being a strategic business partner of the CEO. But, more importantly, it requires more time.
Expenses processes need to be more automatic as real-time visibility couldn't be more vital in order to make agile business decisions, but also because it frees up a lot of the CFO's time. 
But it raised the question: If the CFO isn't spending the majority of their time setting policies and controls, how should companies approach business spending?
2. Accountability is the new form of control
Jessica had some insight into that very question by explaining how Whereby, which is 100% remote with the team fully distributed across the globe, approaches setting 'controls' when it comes to spending company money.
"We've been focusing on the feedback from the team that will enable them to move quickly when it comes to our ways of working", Jessica explains. "But also in terms of ownership so that they feel like adults when comes to making decisions."
And she said it all boils down to two things: accountability and autonomy. Both are very important for the team at Whereby. Not just from a values standpoint, but from the ability to get stuff done.
"Accountability is a new form of control. Don't say 'You can't do this'; say 'You can do this - but make intelligent decisions, and if you don't, we'll talk about why it wasn't' as a way to ensure that people's behaviours are moving in the right direction."
Any tool that digitises accountability and ownership, like Pleo, is a step in the right direction in acknowledging that remote or hybrid ways of working are an operating model that the whole company can use, she explained.
"Digitising expenses allows for more fluidity and better decision making. It also distributes power within the organisation with the outcome, hopefully, being that things can happen more effectively."
3. Empowerment leads to a culture of creativity 
We are a user of our own product, explains Anita. In the current market context, implementing strict spending limits or policies on what not to spend on would stifle any flexibility or creativity – instead, a solution, like Pleo, allows for people to be creative and optimise their budgets in the best way; Where do you go all in and where do you be more frugal?
This initiative, which we called #HealthyPleo, allows people to be very engaged and aware of their spend, but most importantly, the spending and costs are under control.
Jessica echoed this sentiment; Giving employees their own Pleo card enables freedom of decision-making and even supports personal growth.
"Telling a manager that they have a budget of $150 for their team's away days each month, I can guarantee that they will try to spend that entire amount. But if you tell managers, you have an open budget for this but of course, spend within reason, we suggest you spend around X per head – they're much better are utilising those funds as and where they need it rather than having this "use or lose it" approach.
This approach also makes your team capable of making sound financial decisions, and you can start to see who would be ready to move into a managerial role - strategic, empowered, understanding the business as a whole and knowing what makes it all work.
It bakes in competencies that you usually wouldn't see until more senior levels from the get-go", she explains. 
4. Being kind goes a long way
One of the best "unspoken" benefits of digitising expenses is that you don't make things overcomplicated and maybe even unfair for your team.
Speaking from personal experience, Jessica says, "People can struggle to have business expenses coming out of their own accounts and not being paid back for months. While a pre-approved expense limit may be a small amount for the company, it was a huge amount out of my monthly salary when I was in more junior roles – I could really feel the pinch!
Especially with the current cost of living crisis we experiencing now, it can be embarrassing to continuously ask about the status of your reimbursements."
It's more than just thinking about what's best for business, it's about what's best for your people that are using the tools that you put in place. It's about being kind and progressive and, dare we say it – cool.
Having a tool like Pleo can be something interesting for people who have never worked at a company with a digital spending solution before, and it can even attract that talent, concludes Anita. 
---
So, there you have it. Just as many things change over time, the role of the CFO is no exception. From moving past strictly controlling budgets and spending policies to a more strategic partner to the CEO, we can see this shift moving through all parts of the business too.

Why not tackle this shift head-on with a spending solution that sparks a cultural evolution from blocking or challenging to empowering and supportive? Start digitising your expenses today.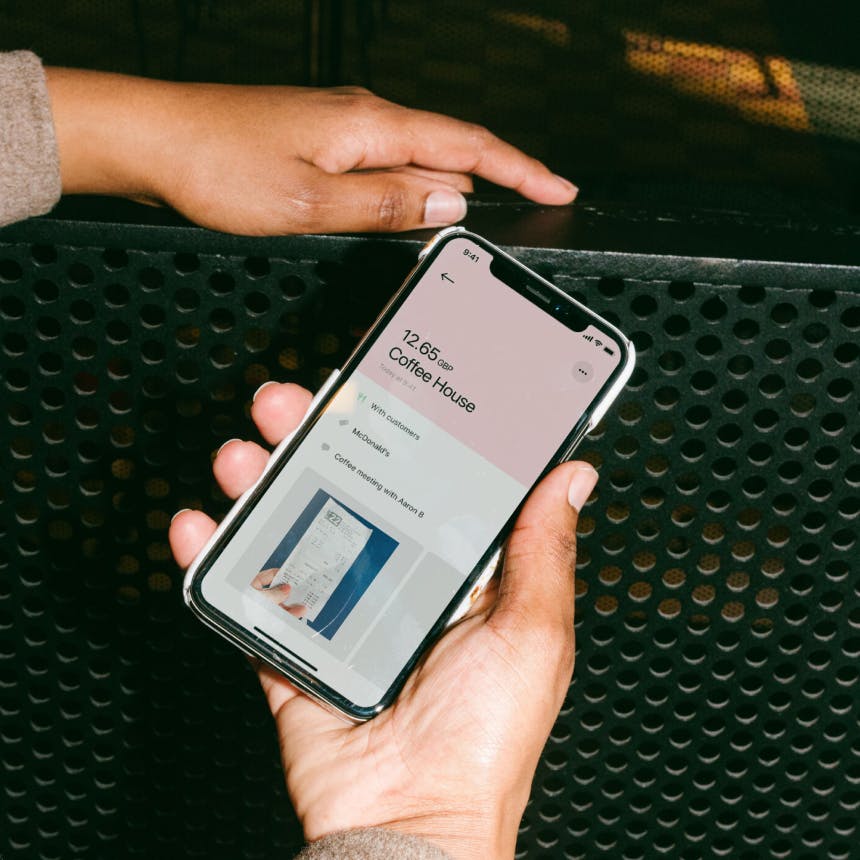 Keep your business one (big) step ahead
Give your team the tools they need to work and spend smarter – in a way that boosts your bottom line.
Book a demo

Content, demand gen and SEO professional. 5 years in the CPH start-up scene. Get in touch!
alicia@pleo.io
You might enjoy...
Manual expenses aren't just affecting your bottom line, they're costing your employees too

---

What tools do you have in your financial stack? Do you know how far fintech goes?

---

While finance and IT are two very separate wings of an organisation, they're two key pieces of the puzzle.

---
Get the Pleo Digest
Monthly insights, inspiration and best practices for forward-thinking teams who want to make smarter spending decisions