These Pleo customers offer you something special in these strange times
Hectic. Chaotic. Unpredictable. Scary. Unprecedented.
Frankly, we're running out of words to describe the landscape facing the world right now.
The main aim of so many businesses is, rightly, surviving day-to-day.
For some this has meant getting a grip on finances, while for others it's been all about reinventing how they work.
In the UK
Perky Blenders
What they're up to: Supplying top-notch coffee for your home office
Just because you're stuck indoors doesn't mean you have to settle for bad coffee to fuel your day. Perky Blenders in London have launched a six-week coffee subscription with free delivery in the UK.
There's a choice of blends and grinds – so no matter what your kitchen kit includes, you can start the day right.
You can even get decaf, which might not be a terrible idea right now.
Ashton McGill
What they're up to: Expert (and free) advice for business
Companies trying to make sense of the months ahead face a daunting challenge. Not just in terms of cashflow, but also what government assistance they can get.
One of the accounting partners that we work with, Ashton McGill, have been doing sterling work to help businesses figure it out.
There are ebooks that help business owners understand their financial position, downloadable Google sheets to model cashflow and webinars with other forward-thinking accountants.
Check out their social channels for the latest.
Pento
What they're up to: Helping businesses work out their future plans
Bosses across the UK (and the world, of course) are looking for clarity right now.
There are a lot of things that they can't figure out.
Pento can help with one thing that they can figure out: How much can be claimed from HMRC to pay the wages of furloughed employees.
Pento's calculator – being constantly updated to reflect the latest information from the authorities – does just that. The page also features some FAQs around the government's plans to help cover salaries for workers.
It's not official guidance and it's not legal advice – but it is very handy.
Sharky & George
What they're up to: Winning WFH parents some peace
Our friends at Sharky & George have switched their focus away from their usual show-stopping parties. Now they're doing what they can to help those parents.
They can ship activity packs to your home or host virtual parties (teddy bears are invited).
And check out their Instagram for some play-at-home games using things you'll probably find lying around the house.
Pizza Pilgrims
What they're up to: Fuelling the medical superheroes
A moment for the doctors, nurses, carers and so many more that make up health services across the globe.
They're fighting a real battle at the moment and doing an awe-inspiring job.
And since an army marches on its stomach, our pals at Pizza Pilgrims did something very nice: dispatching mountains of pizzas to keep those medical professionals fed.
They also donated surplus stock to charities helping vulnerable people in the UK through this tough time.

Cubitts
What they're up to: Free trials and great eye advice
Cubitts make spectacular spectacles. They've closed their stores of course, but customers can now avail of a home try-on service.
Four pairs of glasses, sent to your house to try on, for free. Nice.
And with so many of us racking up colossal amounts of screentime, the Cubitts journal is proving a great source of reliable eyecare tips.
Sofar Sounds
What they're up to: Offering incredible support to the global music community
But Sofar Sounds, specialists in bringing local music talent to exciting and unusual venues, are making huge efforts to help musicians.
They've set up a fund to support those artists whose income has vanished overnight and also paid bands and singers who were due to play at SoFar shows that were cancelled.
In the Nordics

Budbee 
What they're up to: Doing delivery right
The importance of delivery services has become starkly obvious recently – if you weren't aware already, that is. 
Budbee have responded admirably a new logistics landscape. But they've also put real focus on the understandable concerns of everyone around social distancing. 
We've been really impressed by the tweaks they've made to their processes – like ensuring the "Leave outside door" option is now pre-selected on orders.
Empirical Spirits
What they're up to: Keeping the social side of work bubbling
Free worldwide shipping on some of the finest beverages around. If that doesn't lift you up during this tough time, maybe you haven't tried Empirical Spirits' drinks.
Sent straight from Copenhagen to your door, the likes of their Pony Negroni will elevate those Zoom socials to something really special.
MEDS
What they're up to: Pharmacy visits via phone
Right now, ecommerce is booming, at least when it comes to prescription drugs and pharmaceutical supplies. But for anyone who's new to online shopping (and there are lots of people like that), it can be hard. 
That's why online pharmacy MEDS came up with the brilliant idea of launching Telefonapoteket - a phone pharmacy.
Anyone (in Sweden) can call in, describe their needs and then be guided away through the digital customer journey, for free.
Perfect for all of our older friends who sadly can't get help from their tech-savvy grandchildren at the moment. And also great for anyone who's looking after kids, or themselves, while doing the responsible thing and staying indoors.
Voi
What they're up to: Supporting society with 25,000 scooters 
This doesn't just apply to the big airlines and travel agencies, but also to the everyday heroes that help us navigate cities and towns. Companies like Voi.
But instead of leaving their 25,000 electric scooters to rust, Voi is now offering their Nordic float to people who are in more need of them. Healthcare workers, police officers or volunteers helping out the elderly or people at risk.
Doktor 24
What they're up to: Offering mental health support online
With hospitals overloaded at the moment, many people feel they have nowhere to turn for their questions and concerns.
The doctors and nurses at Doktor 24 are working around the clock to answer your calls, if you suspect you are infected or feel symptoms of Covid-19. 
And if your thoughts are constantly racing with anxiety over the pandemic? Check out their Instagram for some helpful tips and tricks - like breathing exercises or advice on how to talk to your child about Corona.
Matsmart
What they're up to: Environmentally-friendly food, delivered safely to you
One of the very few positive consequences of Covid-19 is the reduced impact we're all having on the climate.
This is something our friends at Matsmart have long cherished. They sell things that otherwise would risk becoming waste due to overproduction, seasonal trends or short dated products. 
To help Swedes make environmentally smart and wallet-friendly choices, all while staying healthy and safe during lockdown, they're now looking over the hygiene standards of their deliveries.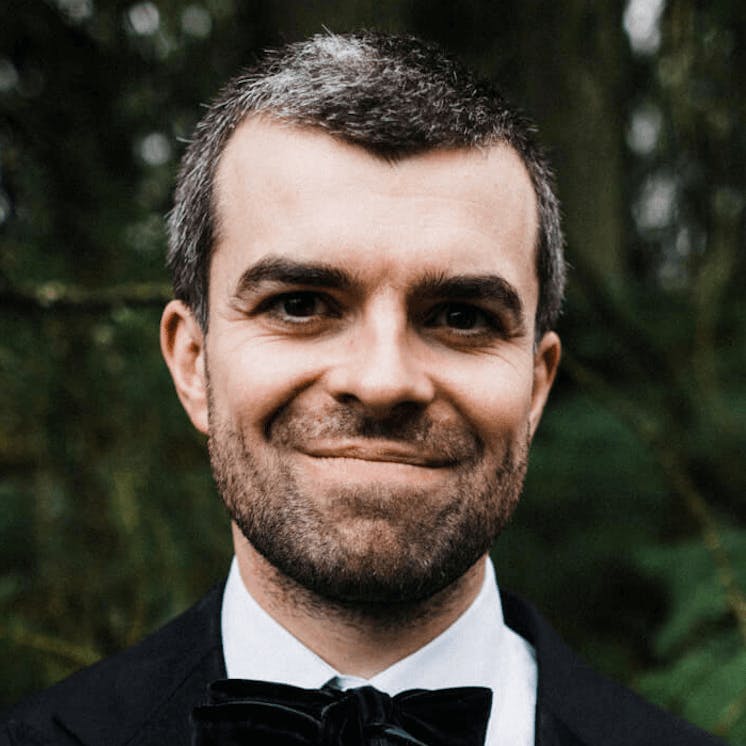 Journalist with the BBC, LBC and others for a decade or so. Now doing words for Pleo. Spot a typo? I'm all eras.
neil@pleo.io
You might enjoy...
We're always working hard to build genuinely useful features, and we see these five as key to helping our customers optimise their spend pro...

---

How do UK businesses feel about their invoice management process? We have the answers.

---

We're excited to introduce our shiny new Partner Programme, complete with new incentives and a far superior service for you and your clients...

---
Get the Pleo Digest
Monthly insights, inspiration and best practices for forward-thinking teams who want to make smarter spending decisions
Powered in the UK by B4B partnership, available soon