Pleo: The must-have spending tool for digital agencies
Let's face it - positive cashflow or a well-planned financial strategy isn't what gets you excited for work each morning. Lead generation, content and great branding is what you're here for. 
But with the full marketing mix of expenses constantly changing as new digital marketing tactics and tools emerge, having a solid overview of all your costs is vital. 
No matter the size of your marketing, PR, media or digital consulting business, Pleo's spending solution can help. 
How Pleo works for digital agencies 
We issue smart company cards to companies, with the finance team or CMO deciding who gets a card on the team, what the individual limits for each card are, as well as who gets a plastic versus a virtual card. 
When someone uses a Pleo card – whether that be the Head of Design, the part-time Marketing student assistant or even the freelance Copywriter –  as a Pleo admin, you'll always have real-time visibility of that purchase.
Who bought it, what the purchase was, and how much it cost is all recorded in the Pleo dashboard. Plus, no more lost receipts, with the user being prompted to upload a snapshot of the receipt immediately after making the purchase. 
Pleo digitises all your expenses, and provides you with a complete overview on company spend, ensuring that your team can focus on doing what they do best. 
All purchases are accounted for, no matter how big or small. 
Stay on top of ad spend  
Digital advertising is key for marketing companies these days. Not only do they boost brand awareness and generate leads, but they also provide great data-driven insights for performance marketers to sink their teeth into. 
Most advertisers spend three, four, even five-digits budgets every day. 
So, not only should you have an easy way to track which social media platform you're spending this cash on, you also need to make sure that your ads are always running – while staying within budget of course. 
Pleo's cards are accepted by all the big ad platforms like Google Ads and LinkedIn. And since our commercial company cards have the highest possible acceptance rates, you can plan all of your campaigns with confidence that your payment will be smooth and seamless.
What's more, Pleo's Analytics tool provides a deep dive into the spending habits of your company, allowing you to see which ad campaigns are giving you the most bang for your buck. 
You can break it down even more by applying Tags, making it easy to benchmark between campaigns, gain better insights on spending patterns and get a grip on the impact of your ad budgets. 
Keeping track of big purchases 
Before you worry about sticking to your ad budget, you've got to produce some amazing content to promote. 
Whether that be from your design team or your in-house videographer, the equipment needed for them to produce quality content tends to err on the pricey side. And this is where the real value of Pleo comes in. 
Whoever is in charge of these big purchases  – like a new camera, tripod, stabilizer, or lighting – with a Pleo card, they have the freedom to make these more expensive purchases without having to jump through the hoops of traditional expense management.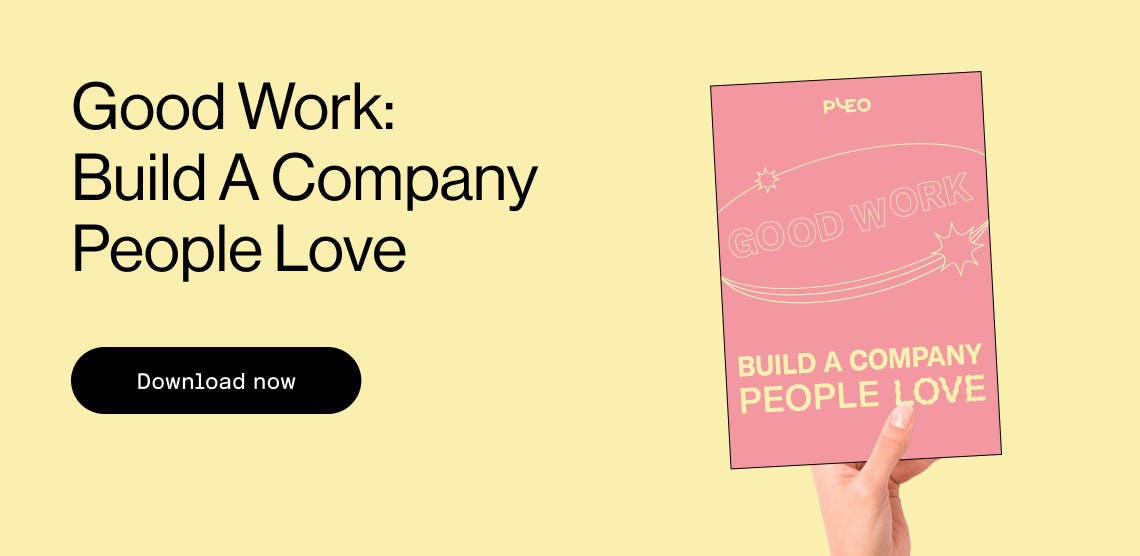 It means that you can treat your creatives like adults. Because nobody wants to feel like they're 12 years old again, asking their parents for money to go to the movies with friends. 
The adjustable spending limits on Pleo cards mean that an employee can be allocated more budget when prepping for a big campaign. Empowering your team, while staying in total control of company spend. 
Total subscription management 
In this digitally-driven world, the majority of companies understand how important SaaS subscriptions are for the success of their business. All teams rely on subscriptions that help them communicate, track, store, sell, project manage and so on. And this is no different for marketing companies. 
In fact, it was stated in a recent report that about 51% of deployment budgets are allocated to SaaS spend. With that amount of cash being spent on subscriptions, it's crucial to be able to keep track of what you're subscribed to. 
With Pleo, you can monitor in real-time which subscriptions you have and easily identify any overlap in Pleo's Subscription Overview. No need to keep all your subscriptions on one card anymore. 
The Overview means you'll always have a general summary of which subscriptions each person or team has. It allows you to check in regularly, to gauge how useful the tool really is for your agency and if the recurring payment should be cancelled. 
Hosting events in a smarter way 
There was a pretty big gap last year between events due to restrictions, making the need for connection this year and beyond greater than ever before. 
Whether you're hosting an event or sponsoring an exhibition, you'll need to keep track of all those expenses. Venue costs, AV equipment AND rentals like staging – there are plenty of costs to stay on top of. 
Not to mention, employees working these events have to get there too! Your people can pay for taxis or train tickets (we even automatically generate TfL receipts) with Pleo cards of course, but we also have Pleo Mileage for those who drive themselves.  
With Pleo, it's easy to keep track of your event and travel expenses separately from subscriptions and other office expenses. And again, using tags, you can compare and contrast which events brought in quality leads and business opportunities. 
All the latest payment innovations 
Marketing agencies are definitely early adopters when it comes to the latest tools and platforms. Heck! One of our customers, 6point6, specialises in helping clients adapt to and embrace the rapid technological changes happening in our world. 
And embracing tech is great because it can make things run more smoothly, just like Pleo makes buying things for work easy. Our system allows everyone to focus on the projects at hand, keep those creative juices flowing and increase productivity. 
That's why we provide our users with multiple ways to pay – plastic cards, virtual cards, Google Pay and Apple Pay. Forgot your Pleo card when you're visiting a client? No problem, just use your smartphone!
Our virtual cards are particularly useful for marketing agencies, as they are available to use right after setting up a Pleo account, and can be sent out to all of your freelancers as well.
And all Pleo cards come with an extra layer of security. If you notice any unusual activity, you can freeze a virtual or plastic card right away to reduce the risk of fraud. 
Marketing agencies and similar businesses have been jumping aboard our smart spending solution from our earliest days. These businesses are quick to see the importance in letting their creative people focus on bringing big ideas to life – not tackling big piles of receipts or chasing the finance team for reimbursements.
And we know that our platform needs to be just as automatic and seamless as the digital tools they use in their everyday work. 
Pleo gives your team the ability to buy what they need for work, all while staying within budget, allowing you to move beyond time-wasting admin and grow your business. 
Sounds pretty good, right? So why not book a demo and find out what we can do for you? 
Smarter spending for your business
Save time on tedious admin and make smarter business decisions for the future. Join Pleo today.
Book a demo
Powered in the UK by B4B partnership, available soon

Content, demand gen and SEO professional. 5 years in the CPH start-up scene. Get in touch!
alicia@pleo.io
You might enjoy...
Your guide to understanding how Vendor cards can work for your business, saving you time and money when managing the digital services you re...

---

As part of our range of spend controls, we've designed a few features to make sure no expense goes unnoticed.

---

Rather than feeling out of control, how about relying on a system that gives you efficient workflows and a detailed view of every expense?

---
Get the Pleo Digest
Monthly insights, inspiration and best practices for forward-thinking teams who want to make smarter spending decisions
Powered in the UK by B4B partnership, available soon