Super Human: What does the future of work look like now?
How can good leadership in times of crisis really help the business? And how do you maintain the momentum created by positive action?
The new landscape for remote work
To start with, the changes made by so many businesses over the past few months will impact what the workplace will look like long after this crisis has finished.
For so many companies, the idea of a remote-only workforce was a terrifying concept, but they've continued to work well through the "new normal". 
This opens up a number of new options for businesses to try out, starting with measuring success based on output instead of presenteeism. Rather than focusing on when people clock in and out, leaders can encourage their team to think about (and share) what lessons they've learned about work/life balance.
What works for them, what works for the business, when going remote might be the best option.
The new normal for hiring
More flexibility in your business also opens up a wider pool for hiring.
At Pleo, we have always hired for talent, not location. A great deal of companies will no doubt feel more confident to follow suit now.
If your company can handle remote working, why can't you hire a fantastic back-end engineer from Brazil? Or a top designer in Milan? Or a financial controller in Canada?
The options are endless.
The new focus on mental health
There's also been a shift in mindset of senior leadership, with Covid-19 focusing attention on the stigma of mental ill-health, in a way that hasn't happened before.
Mental health advocate Geoff McDonald is confident that this will lead to a change in the boardroom too: "This crisis has provided an opportunity to elevate the health of our people to be a strategic priority in businesses, not just a tick box exercise, or something that can be fixed by a Wellbeing Week." 
By investing enough to mitigate the risk of physical and mental ill health, companies can begin to safeguard their future, and create a greater sense of trust between them and their employees.
Thanking those who stepped up
This pandemic will have lasting effects, but it can be for the better.
Another positive, as Oakam's Chief People Officer Sophie Theen states, is that "we always talk about how key culture is for scaling and hiring, but it's actually instrumental in shaping a business."
A culture is not defined by the amount of people you have hired or drinks after work. It's characterised by the values you uphold, the shared mission you aim for, and the core foundations of the business.
So during this time, it's imperative that you recognise the people who stepped up (not just in managerial positions) to embody company values and demonstrate the importance of soft skills.
Whether they boosted morale, offered help in tasks outside of their remit, or kept their ears to the ground for senior management – those people should be recognised for their good work. 
Ask for feedback from the wider team on how they felt during this, whether through a survey or in 1:1s.
Ask yourself too, did you communicate enough with your team before this happened? Had you created a supportive working environment that was able to hold its own in the face of adversity? Did your values lead the way in helping people know how to act? 
Be honest. Because even if the answers aren't all positive, this is really opportune time to make a change for the better.
Understandably, the emotional implications of this pandemic will continue for a long time after we are all back at work and operating as normal.
And that's OK.
But the lessons learned from this challenging time will prove to be invaluable for businesses long after we've settled back into our daily routine. 
We'll be delving deeper into this topic on our Pleo Talks webinar. Register today to watch live, or catch up on demand.
Keep your business one (big) step ahead
Give your team the tools they need to work and spend smarter – in a way that boosts your bottom line.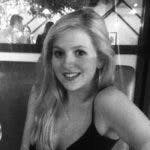 You might enjoy...
We spoke to mental health advocate Geoff McDonald about how to spot the signs and take action before it's too late.

---

How leaders can ensure they're looking after the mental health of their teams.

---

Always be closing… the gender gap.

---
Get the Pleo Digest
Monthly insights, inspiration and best practices for forward-thinking teams who want to make smarter spending decisions
Powered in the UK by B4B partnership, available soon