How BeZero Carbon used Pleo to scale while maintaining complete control of spend
BeZero Carbon is a global rating agency for the Voluntary Carbon Market whose ratings allow all market participants (such as buyers, brokers, marketplaces, exchanges, investors and project developers) to assess the quality of carbon credits.
Founded in 2020, today the company is made up of over 100 employees spread across nine countries and five continents. We caught up with Harry Woods, Financial Controller at BeZero, to learn more about how Pleo helped their finance team maintain spend control while scaling. 
The challenges
Needed a scalable solution to track spend and reduce the inefficiencies of current outdated systems

Wanted to free up time for the finance team, whilst also being able to introduce spend control
The results
The finance team has a real-time view of spend

A benefits rollout which has improved company culture

Employees no longer left out-of-pocket for expenses
What challenges were you dealing with before Pleo?
"Prior to Pleo, we were using inefficient outdated systems that were in no way suited for scalability and tracking spend as we have grown would have been impossible.
We really wanted to find something that would result in a quick and easy way of tracking expenses, and to minimise additional work for the finance team as a whole. It was also important to be able to monitor spend across individuals and departments and integrate with Xero. And finally, we were looking for a way to have approval flows and introduce spend control." 
What impact has Pleo had on your business?
"Everyone in the finance and operations team loves Pleo! It means minimal hassle, and the people who need access to company funds at all times have it, whilst also allowing finance to maintain control around spending. The finance team saves hours by not having to chase people for receipts and trying to figure out who has spent what! 
On a cultural level, Pleo has enabled us to roll out our Wellbeing Benefit. Everyone can spend up to £100 per month on anything that helps their wellbeing. This has greatly improved company culture and is easy for finance to keep track of. We can easily use the analytics dashboard to track and Fetch means we can track people's receipts with little to no work. Also, people love being able to reimburse themselves instantly with Pocket!"
Any favourite features? 
"We love the fact that everyone can have a virtual card. This means there is almost no additional effort required from the finance function to ensure people can claim expenses and make purchases on behalf of the company. 
We also love the fact that you can have different user settings for different people in the business. We can give our operations team more access and higher spending limits, while ensuring the rest of the business has strict approval flows and the appropriate spend limits."
---
Happy finance teams and a boost to company culture! That's Pleo in a nutshell.
Want to learn more about how Pleo can help your company scale and keep your team happy? Book a commitment-free demo and ask us anything.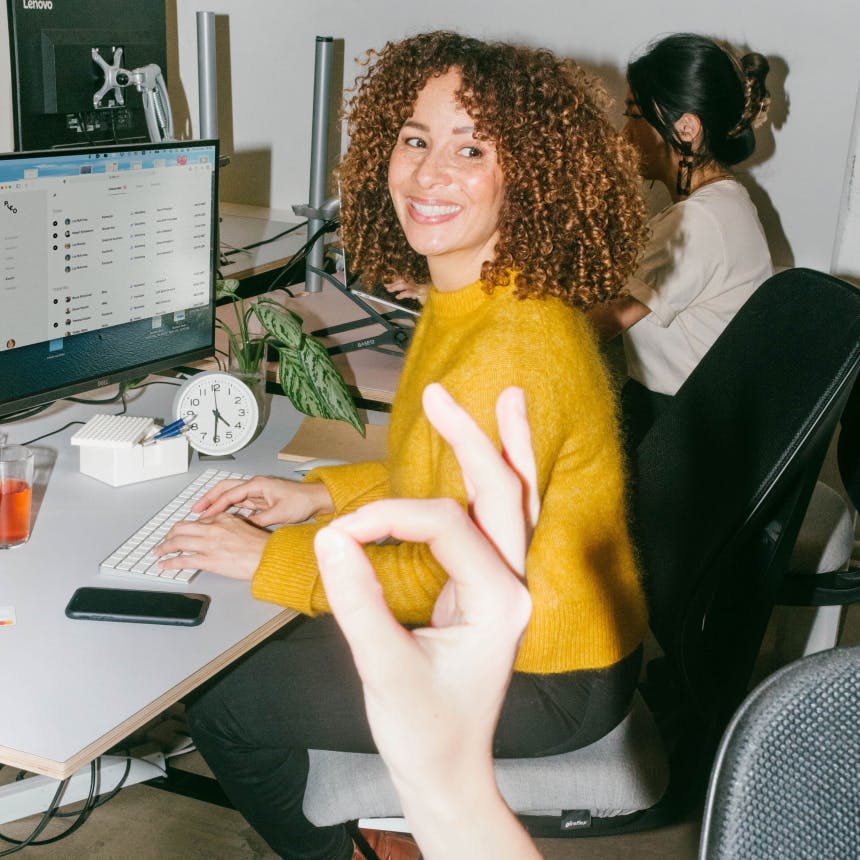 Smarter spending for your business
Save time on tedious admin and make smarter business decisions for the future. Join Pleo today.
Book a demo

Content, demand gen and SEO professional. 5 years in the CPH start-up scene. Get in touch!
alicia@pleo.io
You might enjoy...
Let us enlighten you on all there is to know about Beyond, from what to expect to exactly why you need to be there…

---

Managing financial risks is a high priority for any business. Here's a short list of some of the most beneficial ways you can properly manag...

---

It can feel a little scary to digitise any process. But with digitisation comes automation, control and having all the data you need at your...

---
Get the Pleo Digest
Monthly insights, inspiration and best practices for forward-thinking teams who want to make smarter spending decisions