Pleo Hero: Caroline Matthews, Koto
Brand is more than just a name or a logo – it shapes the entire experience people have with your business. Get it right and you're well on your way to creating a great connection with customers. 
That's where Koto comes in. They're a studio specialising in art direction, digital and graphic design, and – of course – branding. Since starting out in 2015, the company has grown to more than 100 designers, writers and strategists. 
And speaking from experience, we gotta say that Koto knows what they're doing.   
We spoke to Caroline Matthews, Managing Director & Founder about how Pleo has allowed her and the rest of the Koto team to escape from under piles of paper receipt chaos, to let them focus 100% on the creative projects at hand. 
What's the journey that brought you to Koto?  
Myself, James Greenfield and Jowey Roden founded Koto in January 2015. I have known James since 2010, we worked together at a London design studio where he was Creative Director and I had been the Managing Director. He and Jowey also worked together previously. 
My role has evolved, obviously changing as the business scaled. At the start, I was doing everything from project management, HR, legal, operations and finance to just about anything that needed doing really. We are now a global business with three studios and over 70 people. My direct team has also grown which means I can take on the managing director role across the whole business. Every day, every week and every month, I can learn something new. 
I am also always looking at our processes or operational ways of working, and thinking: Is this still the best way? What else is out there to make this even easier? 
How did you discover Pleo? 
I received an inbound marketing email, and usually I'm like ugh –  delete, delete, delete. 
But in this case, I was like, "What's this?". The thing that got me super excited was that, at the time, it was a new company. And after my initial conversation with the Pleo team, the ambition of the company was so clear. 
Because of what we do and how well I know the Koto team, I felt confident that they wouldn't see Pleo as just another piece of finance software. They would enjoy being part of an evolving brand, seeing that it's still slightly a work in progress, with new features coming out and a growing interface. Pleo just felt so right. 
How was your financial process before Pleo? 
Our expense process was a bit of a nightmare, there wasn't really one.
The team would purchase something, and if they didn't have their own company bank card, they would have to make the purchase with their personal card or money. And the following day, they'd drop the receipt on my desk.
Obviously there are different levels of need when it comes to spending across individuals, some need to spend quite a lot and this impacted their personal bank account greater than others.
And for the ones who did have a company bank card, it was their responsibility to follow up with all expenses made on that card and reconcile it at the end of the month. So if it had been lent out to someone else, you would have the Head of Strategy having to chase for expenses for something that was bought three weeks ago. 
It just became a headache and such a waste of time. 
And at a very basic level, I was bored of chasing lost receipts for £4.99... Felt like we were a bunch of parents giving each other pocket money.  
How do the Koto team use Pleo?
Everyone has their own Pleo card. It doesn't matter if you've been here six days or six years. You get a card right away, as soon as you start no matter what your role is – we really love the virtual cards. 
That was another key reason why I wanted to use Pleo. I want everyone to know that they have autonomy and are empowered to spend company funds wisely.  Every single person is part of the success of Koto and therefore have a part of how we exist day today too.
Any horror expense stories? 
No horror stories, but funny to see what gets spent sometimes. One night in London, the team went to the pub around the corner for the usual Friday night drinks. Sometimes it's just for an hour, and other times it can go until closing time...
Well, the Monday morning after, I came into the office and went into Pleo and saw expenses for five pizzas, 45 gin and tonics, 20 cocktails and 35 beers.  But it was all good because with Pleo we can all see what was spent and who is responsible for what. 
What excites you about the future of work? 
What excites me is what Pleo and other tech companies are doing already, breaking down invisible barriers and making lives more fulfilling. And this might be for something very dry and for things that people tend to ignore, like expenses. 
But if we get those things right and we do it in a way that educates and empowers people, I think that is really, really exciting.  
And for Koto, we all get very excited working with people and brands that are creating change and having a positive impact on the world, however big or small.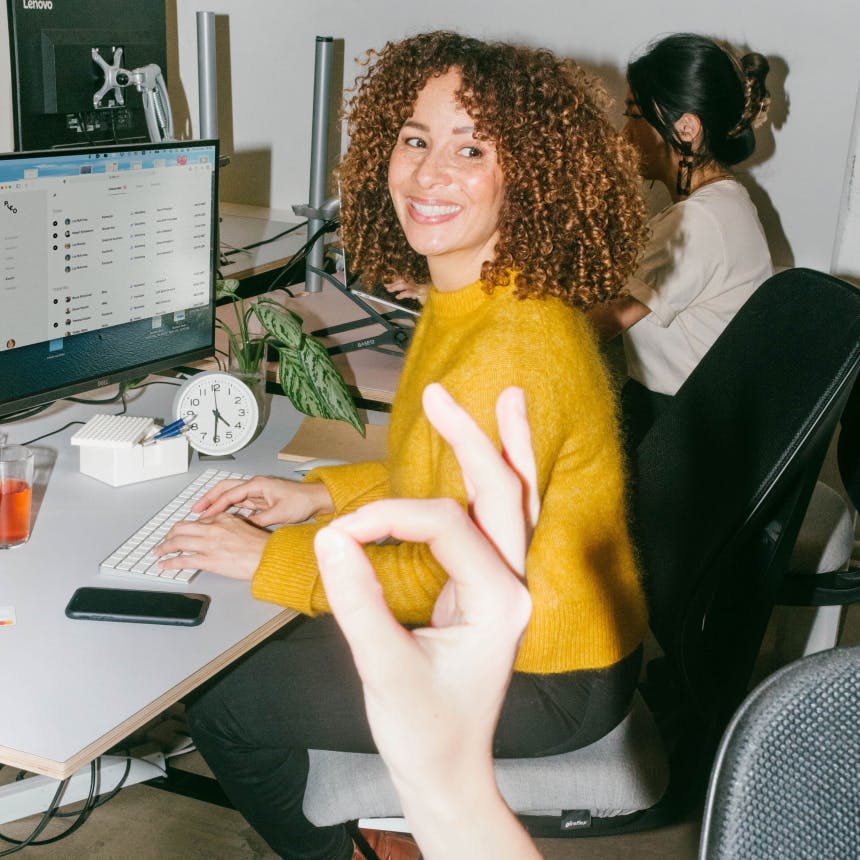 Smarter spending for your business
Save time on tedious admin and make smarter business decisions for the future. Join Pleo today.
Book a demo
Powered in the UK by B4B partnership, available soon

Content, demand gen and SEO professional. 5 years in the CPH start-up scene. Get in touch!
alicia@pleo.io
You might enjoy...
We spoke to Emil Steenhouwer, CFO & Head of Strategy at Nornorm, about how Pleo has supported the company when it comes to managing expenses...

---

We spoke to Juro's Business Operations Lead to learn about how Pleo improved their employee experience.

---

We spoke to Percent to find out how Pleo helped their team stay on top of spending as an investment-funded startup. 

---
Get the Pleo Digest
Monthly insights, inspiration and best practices for forward-thinking teams who want to make smarter spending decisions
Powered in the UK by B4B partnership, available soon