3 financial trends we uncovered at Beyond 2023
Beyond, our Europe-wide finance event, feels like a lifetime ago now! But some trends that were unearthed during the panel sessions have stuck with us. It's clear that digital transformation is happening in a big way and artificial intelligence (AI) is shaping finance teams' ways of working like never before. Not to mention, the role of the CFO is evolving away from number cruncher and into strategic partner territory. Let's dig into these trends to find out which learnings we can take on board in our organisations.
1. It's time to lean into digital transformation
"Digital transformation is not only viable, it's imperative." That's what Liz Sheldon, Head of Accounting Partnerships at Pleo and moderator of the digital transformation panel at Beyond, reckons. 
While digital transformation used to belong solely to the IT part of business, it's now much more fundamental. In a post-pandemic world, it's become essential to change the lives of customers, employees, stakeholders – everyone. Joining Liz on the panel was Ed Walker, Director at Deloitte, and he believes that it's not just about technology anymore. "It's about ways of working, culture, leadership and becoming more adaptable in a world that's constantly evolving."
But for some, there's a hesitancy about becoming fully digital. Jamie Sargent, Manager at Netsuite, was also on the panel, and he sees first-hand the emotional attachments some people have to the systems they use. "Finance people tend to be quite risk averse, and there's also the risk of becoming obsolete," he warns. A dangerous blend of fearing the unknown and worrying that they won't have a job in five years has led some teams to be wary of digital transformation. 
The solution? Do some myth-busting and reassure your team that digital transformation will only make their days more efficient. 
Karen Ko, Pleo's previous Finance Director, reminds us of the importance of letting go of the software that no longer serves us. "Take stock of what you already have. What contracts, suppliers, capabilities and licences do you have? You might be paying for tools you no longer need or use," she says. Once you've done your research into the technologies that could work for you, it's on you as a leader to communicate the purpose of the change and the impact to your team.
Jamie agrees although he stresses the importance of not jumping straight to measuring return on investment (ROI) once you've implemented new software. That can wait until your team has got their heads around this new way of working – don't rush this phase. Instead, "think: is my team getting home on time and enjoying their work more?" That's your answer.
2. AI is shaking up the way finance teams work
Many people don't know this, but AI is more than 50 years old. Up until recently, it's been a bit of a secret and something only IT teams knew much about. But in November last year, chat GPT became publicly available, and we've now reached a point where generative AI has become true enough that you can use it for pretty much anything. 
Torben Andersen, Pleo's Engineering Director, and Cristina Criddle, Journalist at the Financial Times, took to the stage at Beyond to unpack what's changed in the big "bad" world of AI.
It's 2023, which means AI is only getting better, faster, and able to handle more data. The main way we're seeing it used now is through pilots. Companies are trialling it and taking feedback from across the board, seeing what competitors are doing. 
According to Cristina, this is an effective way to work out how it can work best for your business without throwing loads of money at something you don't know the implications of. "Don't just jump in blindly – these things are expensive and there are complications with data if you're not using it properly," she says. 
Torben agrees, commenting on the number of businesses that are trailblazing in this area, from Google's self-driving cars to Amazon's Alexa. "Don't reinvent the wheel," he reminds us, "just have your teams do some experiments internally and see what happens." 
The companies doing it well have looked at over 70 different platforms and narrowed it down from there. Just don't forget to talk to your legal team about what you can and cannot do so people respect the boundaries. And be wary of using AI for anything with potential bias implications, like HR and recruitment.
One way we're seeing finance teams use AI is to adapt a language you're using in one part of the business to another. Financial jargon is famously difficult for many other teams to understand, in part thanks to all the acronyms. "Maybe you have a complicated legal brief that you want to distribute more widely. This is the perfect use case for AI to come in, simplify it and cut it down," suggests Cristina. 
AI can also scan text for key points, for example, in a detailed expense claim. Or you could have AI read your company spending policy and determine which employee purchases don't fall within the guidelines. "It's a real time saver. Just make sure you check it thoroughly, as the technology isn't perfect just yet," she warns. 
And if you're working in finance and worried about AI making your job extinct? Don't be. 
"Models outperform humans in a lot of ways, but they can't reason the same way we can," Torben tells us. Instead of replacing human roles, businesses should be using AI to reduce the manual, mundane workload for their teams. It can actually augment a lot of roles, rather than usurp them.
3. The role of CFO is constantly evolving
This is a topic on everyone's minds right now. CFOs now play a role in everything from talent development to technological innovation. And it doesn't stop there. 
As a Financial Director herself, Karen Ko has witnessed first hand the evolution of this role into a right hand man for the IT team. "I've seen a lot of collaboration between CFO and CTO to make sure we have the right technological solution," she says. "CFOs should be thinking about how they can drive more innovation and efficiency into the business." 
And this is particularly true when it comes to driving down costs. CFOs hold the keys to the company wallet, while CTOs have a deep knowledge of the best software for the lowest price, so it pays for the two to work closely together.
This understanding of the latest tech is a big benefit for finance leaders (and their teams). CFOs are expected to look at big data sets and identify trends and deviations at pace. "Until recently, you'd have to wait until month end to see the data. But now you can make more impactful decisions as and when the data happens," claims Karen. This puts CFOs in a position of power, as – armed with the most accurate and current data – they can steer other teams in the right direction, too.
Overall, we're seeing the CFO play more of a strategic role within the business. It's always been an important job, but that's the case more so than ever now. 
"The job of a CFO is to guide people, give them the information they need to make an informed decision," explains Karen. She recommends that CFOs take control by setting guardrails to make sure businesses aren't breaking the budget, because if they do, it's the CFO whose head is on the chopping block.
There you have it: our three biggest takeaways from Beyond 2023. We had a blast touring Europe, learning from industry leaders and sharing our predictions for 2024. Want to catch up on all of this and more? Soon we'll be offering up all the content from Beyond so you can watch it on-demand, whenever and wherever. Watch this space!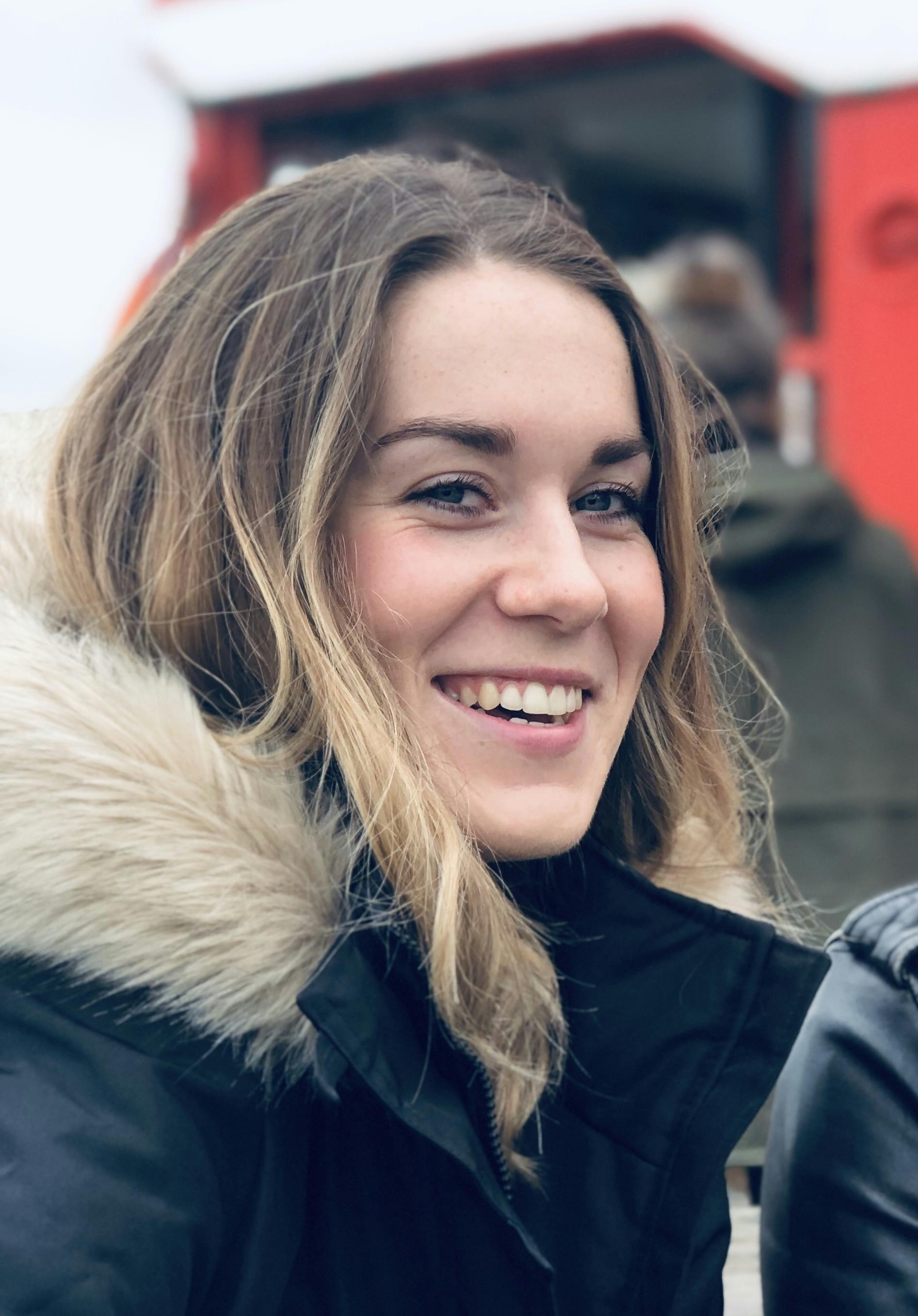 Having written for fintechs like Curve and ClearScore, I'm now spreading the word (literally) about Pleo.
frankie.jones@pleo.io
You might enjoy...
Graham Dyer, Director at AAB Group, explains how the firm helps clients pick the right tools to transform their processes.

---

Find out which technologies your finance team should be championing to make the most of your company's money.

---

What tools do you have in your financial stack? Do you know how far fintech goes?

---
Get the Pleo Digest
Monthly insights, inspiration and best practices for forward-thinking teams who want to make smarter spending decisions
Powered in the UK by B4B partnership, available soon