Financial operations manager: all about the role and responsibilities
Just like a big-splash marketing campaign requires an organised and proactive project manager, businesses need a financial operations manager to ensure processes are up to snuff to keep the business chugging along smoothly.
From preparing financial reports to developing investment strategies to overseeing company transactions, it's easy to see why this is a crucial role for high-growth start-ups to more established companies alike.
Thinking about switching to a career in financial operations? Or looking to make this important hire? For an overview of the job role, responsibilities and more, keep reading.
What is a financial operations manager?
The purpose of the financial operations function is to translate the wider strategy into smaller tasks (and then monitor the team's progress). And despite the common misconception, it's not all about accounting.
This member of staff has a unique role in the business - financial operations managers are effectively the 'translator' between senior leadership and the finance department. No easy task.
A financial operations manager needs to be able to distribute and manage the tasks required to meet the goals set by the CFO.
What are the key responsibilities of a financial operations manager? 
The financial operations manager must perform regular reporting to the CFO around the agreed goals, whether this is on a monthly, quarterly or annual basis. They also need to support and supervise the daily team goings-on.
This includes responsibilities like: 
Deciding on which software the team will use

Developing initiatives to help the team achieve the set goals

Monitoring expenses 

Complying with regulatory requirements

Forming investment strategies

Reviewing credit applications

Managing the annual budget
This list is by no means set in stone - the role of a financial operations manager can vary from organisation to organisation. However, there are some core skills and personality traits which indicate whether a candidate will be successful in this role… but more on that later.
When is the right time for a company to hire a financial operations manager?
When most people think of a financial operations manager, they typically imagine a large corporation with tons of departments stretched across the globe. But, small to medium-sized companies may have an equal need for structure in the finance department. If you've grown the department to maybe 15 or 20 employees, the direction from leadership can get lost along the way without a team lead to drive the strategy.
Hiring a financial operations manager may also become a priority when your business's financial goals are more aggressive than before. In growth periods, keeping a lid on the organisational side of things becomes more crucial than ever.
A new financial operations manager can add value in these situations by:
Revamping dull, dry financial reports 

Onboarding the best-suited technology for your business

Improving relationships with suppliers

Encouraging and up-skilling the team by setting new responsibilities

Networking with potential investors

Planning ways to improve the management expenses
Is a financial operations manager the same as a CFO? Not quite.
As we've already alluded to, there are some key differences between the role of chief financial officer (CFO) and financial operations manager. Let's take a look:
| Chief Financial Officer | Financial Operations Manager |
| --- | --- |
| Makes strategic and directional decisions for long term changes | Makes day-to-day decisions to drive the data over short-term |
| Must stay up-to-date on industry trends and wider economic happenings | Must stay up-to-date on best in class technology and tools to fulfill department needs |
| Focus is on forming goals for the business | Must execute tasks to meet goals set by CFO |
| Head of the department and part of senior leadership or board | Senior managerial role is senior in the department |
F.A.Q.s
Thinking a financial operations manager could be the job for you? Let's go through some commonly asked questions when it comes to the skillset this role requires.
Who reports to a financial operations manager? 
Pretty much anyone who performs financial services will report to the operations manager.
Team structures can vary based on size; there may be an accountant, a financial analyst, a bookkeeper, and a payroll manager, for example.
In larger organisations, the financial operations manager may have only the financial operations assistants reporting to them. In the company hierarchy, the operations manager may be equal to the likes of a financial controller who manages accounting and a financial planning manager who oversees supplier relationships, expenses and forecasting.
In most organisations, the financial operations manager reports to the CFO or CEO.   
How do you become a financial operations manager?
When interviewing for the role of financial operations manager, candidates are usually assessed on their level of education, years of experience and skills.
On an educational level, a bachelor's degree in a subject like economics, accounting or finance is usually the minimum requirement to lead a finance department. However, some candidates may also have master's degrees in business administration or a related field.
What's important is that you can show that you have a good level of technical knowledge. 
Finally, the most important skill that a hiring manager will look for is solid organisational skills. Since this role is all about optimising operational processes, the ideal candidate should be able to juggle different tasks at the same time and manage team members effectively.
Equally important is the ability to show that you can develop strategies to hit targets and make good on any goals that have been set.
How long does it take to become a financial operations manager?
With the requirements for most job descriptions in this area stating minimum five years of experience, it's no secret that financial management roles take some time to work up to.
One case study detailed the exact career steps one person took to reach the role of financial operations manager. It took 17 years of work, initially as an accountant and then senior accountant, to become a financial operations manager.
For some, a three or four-year degree might begin your journey towards becoming a financial operations manager.
But for those already working within a finance department, you're likely to need to work themselves up from an entry-level role, such as an analyst. Then, it can be useful to get some experience within the financial operations team if you're at a larger corporation or in a managerial role for finance in a smaller business. This may take another two to three years.
Tips on how to be an effective financial operations manager
Have you just started this new role and feeling slightly overwhelmed? Or maybe you're looking for some new direction when it comes to progress and growth?
Let's take a look at some tips you can implement today to achieve more success in the financial operations manager role.
1. Regularly review operations, systems and processes
When reviews are frequent enough to be ingrained into the routine of financial operations, people are much less likely to be resistant to change. It makes the introduction of new technologies smooth and prevents your organisation from being left behind by using tools that are considered second-in-class.
First, take a look at how efficiently the systems and processes are working. It's true that process improvement is a large part of the job. But employee satisfaction is also a huge factor.
Do your processes empower employees to feel productive and motivated at work, or are your systems creating a bottleneck? 
For example, you could have implemented a shiny new software system to help accountants easily create a balance sheet. But if your employees are failing to use the software because they don't know how to use it properly, then more training may be required. Colleagues may not come forward and say this immediately, which is why regular reviews can be helpful in bringing this information to light. 
2. Be an approachable point of contact for the team
By now, it's been proven again and again that leaders and management styles have a huge impact on how motivated employees are in their roles.
Being an approachable manager, instead of one that doesn't prioritise communicating with their team, can make a huge difference. When team members feel confident asking questions, offering opinions and contributing to the overall environment, they're likely to feel more valued within the company. Levels of productivity will increase and could even prevent burnout. 
Not to mention all of the extra work (and money) that you're saving human resources in finding, hiring and onboarding new finance employees by creating an open and collaborative team atmosphere.
3. Automate, automate, automate
Whether you're focusing on reporting key data points, developing internal regulatory compliance policies or conducting business travel more effectively - there's an app for it.
In fact, the best software covers multiple bases so that many of your tasks can be integrated into a single system. By automating the manual parts of the role, you're likely to use your time on value-adding tasks that could make a huge difference to the business. Think about how much more you could get done if all the manual payroll tasks were taken off your plate, for example.
If everyone's hiring financial operation managers, how will your company surpass the competition? Continued development could mean the difference between becoming the industry leader, or being left behind in the dust.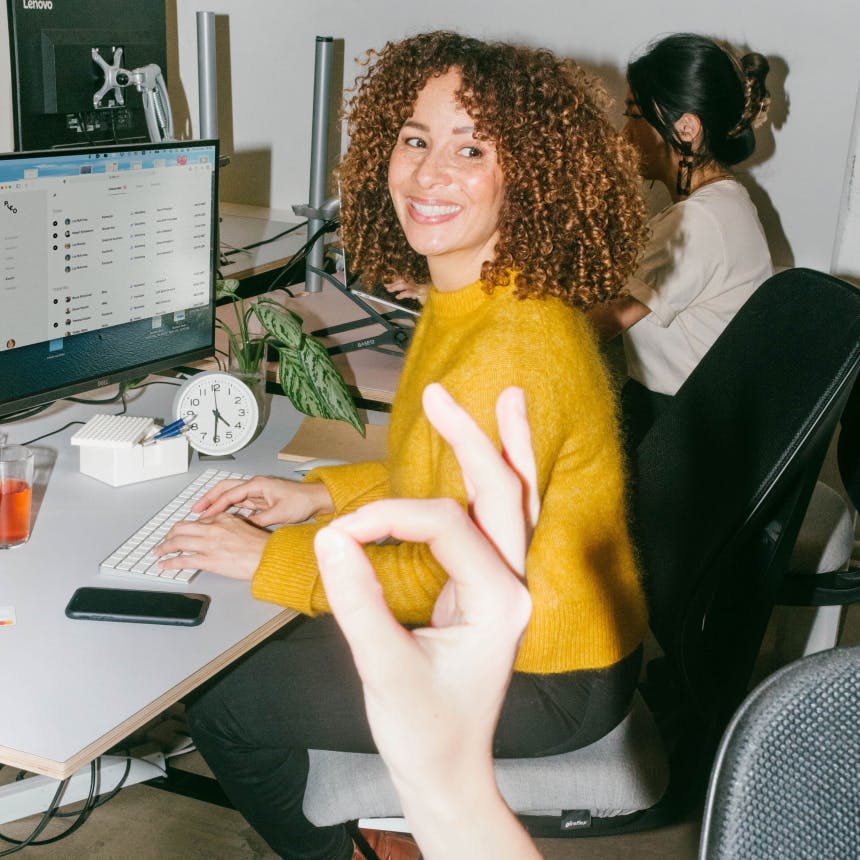 Smarter spending for your business
Save time on tedious admin and make smarter business decisions for the future. Join Pleo today.
Book a demo

Content, demand gen and SEO professional. 5 years in the CPH start-up scene. Get in touch!
alicia@pleo.io
You might enjoy...
The heart of any organisation is its people. And with the economy as turbulent as it is right now, maintaining a loyal workforce could be a...

---

From writing the job description to giving your employees a memorable experience and solid career progression, these are our top tips for hi...

---

The adoption of remote work has been gaining pace after the last few years, with flexible working now the norm for a lot of businesses.

---
Get the Pleo Digest
Monthly insights, inspiration and best practices for forward-thinking teams who want to make smarter spending decisions