Essential HR tools for every type of business
Growing a team, ensuring your people are engaged, making hires that will define the future of your company.
There's a lot of pressure on human resources (or People Ops, or Talent Management, or Employee Success, or whatever-works-for-you-guys) teams.
A lot!
And over the next few years, that pressure is likely to increase.
What people want from work is changing – but their willingness to move jobs is on the rise. Almost half of millennial workers would quit their current roles in the next two years if they had a choice.
The importance attached to HR teams is just going to grow as businesses realise how important it is to retain their most talented people.
It's essential to assess if you're using the right tools to not only build the best possible team but also to track their progress, their loyalty, their concerns.
We've picked out some top-rated tools that pioneer a new way to look after the most significant resource of any company: its people.
Peakon
Gut instinct used to be the way most employers managed their teams.
They figured that they knew who was happy and who wasn't. Who was facing challenges and who was becoming a challenge.
Of course, often they didn't have a real clue – until it was too late.
Peakon aims to take the guesswork out of managing teams and to evolve past the limitations of basic engagement surveys or annual updates.
With Peakon, employees can give their feedback (anonymously) on the workplace and how leaders and supervisors are doing.
Ideally, this is done weekly, but companies can tailor it to whatever regular interval works for them.
Managers can measure how well individuals and teams are working, set against industry benchmarks – with Peakon highlighting areas and techniques for improvement.
Vault
One of the most challenging aspects of HR management is dealing with issues of misconduct.
There's a lot at stake, and too often these situations can end up muddled and damaging for everyone involved. Even worse, they can have a ripple effect on other employees.
Vault's software offers a safe space for people to register issues that they've encountered, sharing the complaint with managers or HR only when they're ready.
One neat feature called GoTogether allows users to make a complaint only if someone else has reported the same incident or individual.
It accelerates how quickly HR can react to issues and builds a clear record to which everyone involved can refer.
Antibias
A (new) favourite of our Head of People Jessie Scheepers, this is a smart little Chrome extension.
It hides user names and profile pictures on LinkedIn, meaning that you can only judge people based on their credentials and achievements.
… And what they say, of course.
Once you've decided if those all match up to what you're looking for in a candidate, you can hover over the profile picture, and all will be revealed.
Even if you're not in HR, this kind of tool is just a useful way to keep your unconscious biases in check.
15Five
This one comes highly recommended from a top business mind in the UK start-up scene, someone whose work I admire hugely.
Yes, yes, my wife.
15Five is a performance management tool designed to take the pressure off annual (or even quarterly) reviews and instead help companies have weekly check-ins.
That might sound similar to Peakon or other engagement tools, but the USP of 15Five is how that feedback is shared.
That's also what gives the tool its name.
Employees spend 15 minutes registering their thoughts at the end of the week and managers take five minutes to review it.
Of course, if there are significant grounds for action, they can feel free to hit the six-minute mark and beyond.
But hopefully, by taking the team's pulse regularly, you can head off any significant issues and discover new ways to improve the workplace.
Lever
Hiring new people is fraught with risk.
Most people have worked in a company where recruitment was out of control because of a sudden pressure to fill roles.
That's where Applicant Tracking Software (ATS) can prove invaluable, but there are a lot of options to choose from.
Lever is one of the best, offering a properly exhaustive record of all of the communication around a candidate.
Interview kits and the ability to see colleagues' feedback mean you're maximising the input of every stakeholder in the hiring process.
The dashboard also clearly shows how many people are currently being interviewed or assessed, so companies can keep a grip on recruitment, even if it's happening fast.
PerkBox
Like a lot of the HR tools we're talking about here, Perkbox does a bunch of things – but excels in one vital area: benefits.
One killer way for companies to boost engagement with their employees is to make the non-work aspects of their life that little bit easier.
If a company can help someone to get cheaper health insurance, parking or cinema tickets, that's fostering a positive connection.
Perkbox also offers plenty of education courses that come with decent discounts.
But the icing on the cake? The ability for managers to reward their star performers with little treats and let everyone in the company know why they're doing it.
A thank you message on Slack is sweet, a bottle of plonk is even sweeter.
eloomi
Another HR tool that does a lot, eloomi shines in training and skill development.
28% of millennial or Generation Y workers who plan on leaving their jobs in the next two years say it's because of a lack of learning and development.
With eloomi, it's possible to create a first-rate onboarding experience to bring people in on the right foot.
You can also build learning modules to help maximise employee skills and keep everyone refreshed on any new processes.
Signing up to Pleo means choosing to embrace a decentralised company culture.
Every member of a team is given a new level of trust and empowerment. A Pleo card tells a new hire or freelancer that they're trusted with the same tools and privileges as the CEO.
We might be one of the first steps your company takes towards the future of work. We might just be boosting values already at the core of what you do.
Frankly, we're just happy that we can help.
Looking for more tools to transform your business?
We've selected some software that could seriously boost your team's productivity.
Or if it's business travel that you'd love to make more streamlined, we've picked out some of the best tools to make your travel cheaper and more manageable.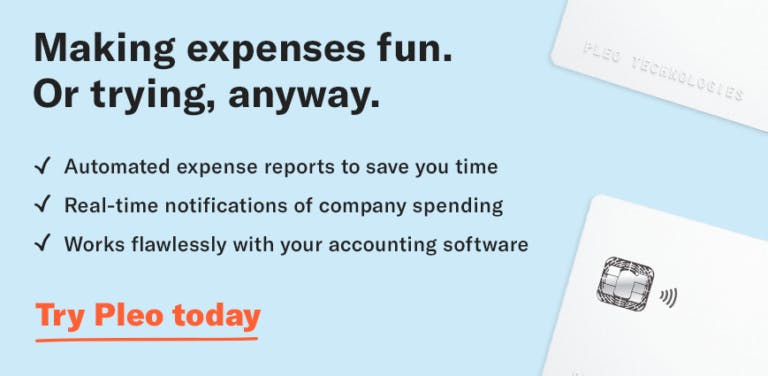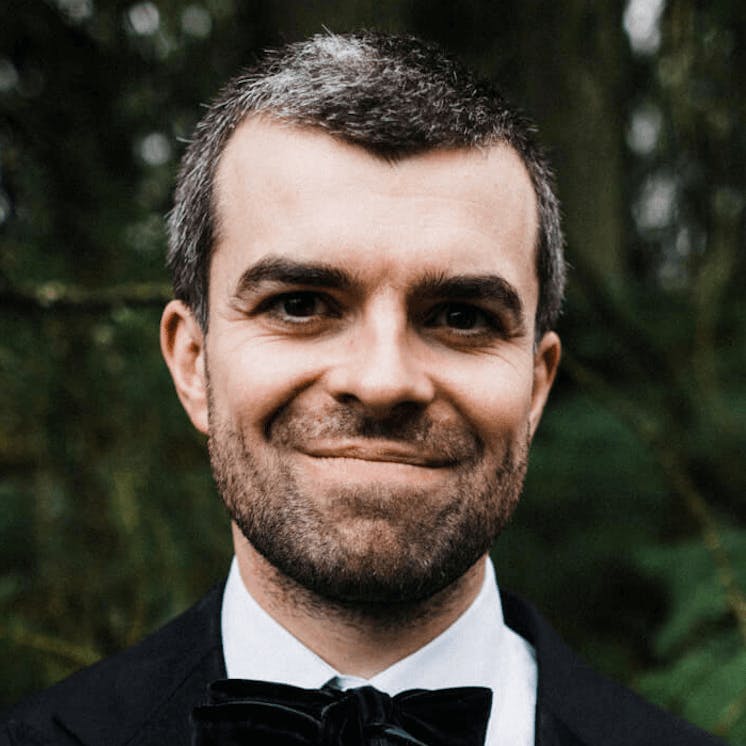 Journalist with the BBC, LBC and others for a decade or so. Now doing words for Pleo. Spot a typo? I'm all eras.
neil@pleo.io
Get the Pleo Digest
Monthly insights, inspiration and best practices for forward-thinking teams who want to make smarter spending decisions
Powered in the UK by B4B partnership, available soon