How to identify financial risk before it's too late
Managing financial risks is a high priority for any business. Which is probably why there is heaps of information out there on how to mitigate the different types of risks that can spring up. 
To help you sift through it all, we've collected a short list of some of the most beneficial ways you can properly manage and predict financial risks, no matter your business's product, industry or growth stage. 
Let's dive in!
Balance sheet reconciliations for the win 
With a glimpse in to a company's assets and liabilities, plus equity, for a specific time, the information provided is super important for making sound business decisions and managing financial risks. The balance sheet is arguably any business's most important financial statement. 
Martin Dalskov, Senior Accounting Manager at Podimo, explains, "Our main priority here at Podimo are the operational financial risks and the reliability of what's in the books."

"[For balance sheet reconciliations], we are using a tool called FloQast, which links automatically into our ERP tool and cloud storage tool which allows our staff, with the click of a button, to upload the full trail balance and then we can work from there." 
Having proper balance sheet reconciliations allows for the identification of errors, allowing you to manage finacial risks more effectively as well.
Are there discrepancies between your records and those of your bank or creditors? Having an up to date balance sheet will help you identify and correct them, saving time and money in the long run. 
Bullet-proof controls around bank accesses are a must  
You can never be too cautious when it comes banking security, but you don't want to make it difficult for your people to be able to do their work. And sometimes complex passwords just aren't enough.
Especially when you have a different bank in every country that you're operating in, like Podimo. 
"When logging into the banks, we have unique log in access that is person-specific so it's possible to see who is logging, when and why," says Martin. 
"This allows us to have a firm audit trail, so we know what to do when we see something [is off]." 
Set up a control environment with ERP tooling
One of the best ways a business can minimise risk is by using an enterprise resource planning (ERP) tool. From greater insights to compliance management to automation of workplace processes, setting up a control environment specific to your business is key to mitigating risk. 
"We are using Microsoft Business Central are our ERP tool, which has some built-in compliance tools and a full on audit log", says Martin. 
"[These types of controls prevent] someone from changing a vendor's banking details, [for instance]. And are really beneficial." 
How control helps with identifying financial risks
With Podimo entities operating across Europe and Mexico, you better believe that financial risk is front of mind for Martin. 
Learn about the steps he's put in place to identify and cope with financial risks. Plus, the importance of automation and communication when it comes to mitigating potential risks by signing up for The new way of finance series to access Martin's full lesson. Plus, additional lessons from four more forward-thinking finance leaders.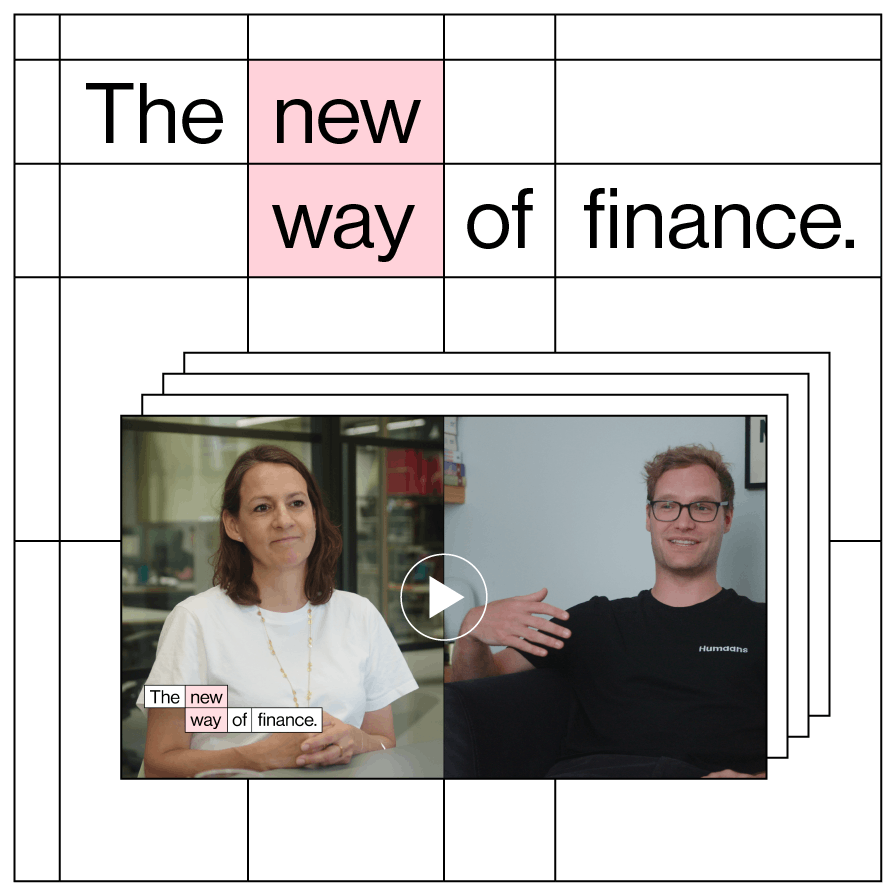 Insights from forward-thinking finance leaders
Over 50+ minutes of video learnings based on day-to-day work of real finance professionals.
Unlock all four lessons

Content, demand gen and SEO professional. 5 years in the CPH start-up scene. Get in touch!
alicia@pleo.io
You might enjoy...
Let us enlighten you on all there is to know about Beyond, from what to expect to exactly why you need to be there…

---

It can feel a little scary to digitise any process. But with digitisation comes automation, control and having all the data you need at your...

---

As with all things in life, control isn't so black and white. The tricky part is hitting that sweet spot in the middle, and truly understand...

---
Get the Pleo Digest
Monthly insights, inspiration and best practices for forward-thinking teams who want to make smarter spending decisions