The best bits of 2022 at Pleo
Annnnnd just like that, another year is over. But without getting too existential about it, there's a lot to celebrate from last year, despite some of the challenges 2022 brought. 
We wanted to reflect on what last year brought for us at Pleo, so here are 15 of our achievements to round off 2022 (and learn from this year!)
1. Pleo went global 
Last year, we said Bonjour! to France, Hei! To Finland, and Hallo! To the Netherlands. Since the beginning of the year, we launched Pleo in 10 countries - and there's still more to come.
Launching in market after market isn't a one-size-fits-all process (or an easy one at that), and it's something that we're constantly learning about and rethinking. 
Fancy reading more about perfecting the process of launching Pleo into new markets? You're in luck. 
And we took our employees to more places, too! We already had over 100 nationalities and 35 languages spoken, with many of our people choosing to work remotely. Now, we're the proud owners (well, renters) of new offices in London, Berlin and Stockholm 🏢
2. We hit new customer and spending milestones
Of course, new countries = new customers.
In 2022, over 12,000 companies made their first card transaction with Pleo. Retail businesses bought new store equipment and software companies splashed out on new, well, software. We love to see you using your Pleo cards for purchases of all shapes and sizes (but please ask your manager before you start Pleo'ing your Christmas gifts…)
We also onboarded 331 new partners (keep reading to discover two of them). We've so enjoyed getting to know each of them and advising them on how to build the best digital toolbox.
And let's not forget this major milestone: as of 2022, someone is now making a Pleo purchase every single second. We'll drink to that 💥
3. We launched cashback
There's no denying that this year came with plenty of its own uncertainties. 
As the cost of living increased and inflation skyrocketed, more and more companies were understandably looking for ways to cut costs and spend more efficiently.
That's exactly why we recently launched our first-ever cashback offer to help businesses get more value for money when it comes to business spending.
For a limited time, you can get up to 1% cashback every time you spend with Pleo in 2023. That's cashback on client meals, train tickets, software subscriptions – everything. Just sign up for one of our annual plans before 31 January 2023!
4. …And our multi-entity management solution
Pleo has done a lot of growing up since we launched back in 2015. From entering new markets to growing our team, we've learned a thing or two along the way. Especially when it comes to rapid scaling and the challenges that come with it. 
Think about all the possible elements of company growth. Maybe you open offices overseas and take over Europe or the US. Sometimes you might have different brands within your organisation for different purposes. 
Before you know it, managing business spend is a mammoth task. 
That's why we launched our multi-entity management solution. It enables finance teams to view, control and manage more than one entity through a single account. This helps them save valuable time and avoid costly errors during setup, onboarding new team members, reviewing expenses, bookkeeping and reconciliation.
5. We painted London town Pleo pink
Back in 2021, we launched our very first out-of-home campaign in East London. Fast forward to last year, and we did it all over again, but this time, bigger. 
We painted all of London Pleo pink, from tube stations to buses, next to main roads and on escalator panels. In fact, it was so prominent that when we did a survey afterwards, nearly half of people recalled spotting Pleo's ads around the city 💪 It even made 78% of people say they'd consider working at Pleo in the future!
Are you a self-confessed brand fan? Good news, we've broken down down the creative process we followed to deliver that campaign. Enjoy!
6. Our leadership team saw some new faces
2022 was a year of big changes for the C-Suite at Pleo. Please give a warm welcome to:
Many of these new joiners spoke at our recent Belonging week here at Pleo. We've spoken a lot about the importance of values and belonging at work, so we decided to put this into practice.
The series of talks were designed to bring transparency and learnings and to start a discourse around our upcoming commitments to Belonging work here at Pleo. Meri shared her experience of being diagnosed as neurodiverse as an adult, and Mette and Anita told us about the ups and downs of being a woman in leadership. 
We can't wait to see what they have in store for us in 2023!
7. We made reimbursements (even) easier
Heard about Pleo Pocket's makeover? 💅
With 92% of workers paying for business expenses out of their own pockets, we knew something had to be done to make the system work better for everyone. Pleo Pocket already made this easier, helping finance teams to track and repay any money owed between a business and its employees.
But it wasn't always perfect. Reimbursements were made via card transfers, which could be restrictive and clunky.
So we made a few tweaks and just like that, you can now use Pleo Pocket with bank transfers. That means everyone is able to be reimbursed on time. You won't have to worry about making ends meet until payday, just reimburse yourself and watch the money you're owed automatically appear in your bank account.
8. We held our first CFO Dinner
Pleo's CFO dinners – based in Berlin and London for the time being – are one of the ways we're trying to build a thriving community in the industry. Every few months, we welcome a group of finance leaders to one of the best restaurants in the city and enjoy an evening of delicious food, flowing drinks and exciting conversation. 
It was great to see so many passionate people sharing their stories and experiences in between scanning the custom-made receipt menus and opening their chocolate calculators 🍫
9. Germany said hallo to Pleo Invoices
Bills are a huge part of how companies spend money, and the manual process involved in invoice management doesn't just swallow time. It also creates stress when it comes to budgeting and managing company cashflow.
We first launched our Invoices solution in the UK back in 2020, but last year we brought the feature to Germany. A whopping €1 million has already been spent using Pleo Invoices, and we've got big plans to launch in all markets very soon.
Watch this space 👀
10. We made new friends (and reunited with old ones) at XeroCon
Summer 2022 feels like a distant memory now, but Xerocon was one of the highlights of the season.
After three years of no Xerocon thanks to Covid-19, to say we were excited to get together with everyone would be an understatement.
Xerocon 2022 saw over 2,000 accountants and tech partners come together to be inspired by keynote speakers, check out some of Xero's app partners and stay ahead of the latest industry trends. Throw in fire eaters, Sue Perkins, lip sync battles and Dragon Deborah Meaden, and you've got yourself the Glastonbury for accountants.
We reflected on the best bits of the event if you want to relive the two-day extravaganza (we know we do).
11. We were nominated for B2B Brand of the Year
Rounding off the year, we were thrilled to be nominated for B2B Brand of the Year at the Drum Awards! We were nestled among some pretty big players including TikTok for Business, Embraer, and LinkedIn, so competition was tough.
Sadly, we lost out to Spotify Advertising (hats off to them for their inspired All Ears on You campaign). But just being nominated was enough to make our year 🙏
Put the kettle on and take a look at some of the winning content from this year's Drum Awards.
12. We brought you Forward to Pleo and Fetch
2022 saw the creation of two of our favourite time-saving features, Forward to Pleo and Fetch. Two simple ways to add a digital receipt to a Pleo expense.
Fetch is the automatic receipt finder that's made expenses a whole lot easier. Fetch pairs up the receipt in your Gmail, Outlook or Microsoft 365 inbox with the matching Pleo expense. So there's no need to dig around finding the receipt or uploading a photo. To enable Fetch, head to 'Account' on the Pleo mobile app and tap 'Power-ups'. If you're on desktop, head to 'Settings', then 'My Account' and click on 'Power-ups'.
Forward to Pleo is also faster than manually uploading a receipt. Simply click on the email that contains your receipt, and "forward" it to forward@fetch.pleo.io. That's it! The receipt will be automatically matched to the respective card payment.
13. We teamed up with TravelPerk and Xero 
Two brand-new integrations to make your life easier. Don't say we don't treat you…
We know how much our customers love using Pleo when they're out travelling, so what's the logical next step? Making the pre-travel bits just as enjoyable. Our Pleo X TravelPerk integration makes business travel (and the expenses that come with it) easier than ever. Just make a booking on TravelPerk using Pleo and we'll automatically reconcile your expenses and invoices in one place, wherever you are. Here's everything you need to know about our partnership 🤝
Ready for a match made in accounting heaven? Enter Pleo and Xero. This integration lets you easily sync all your expenses and receipts with Pleo and Xero, removing the risk of manual error to make syncing every purchase seamless. Plus, see all of your spending data with an up-to-date overview. Bingo. 
14. The Pleo brand book was born
Let's cast our minds all the way back to 2020, the year we rebranded into what Pleo is today (kind of).
Well, our brand is ever-evolving as we expand, enter new markets and launch new features.
We decided it was time to update our brand guidelines.
Introducing our brand book: home to all things Pleo™. Dive in to find out how this business spending sausage gets made.
15. You showered us with praise in your G2 reviews
We love to hear about how we've helped simplify your business spending (and where we could improve), which is why we ask our customers to tell us about their experience with Pleo on G2.
A massive 390 of you wrote us a review in 2022 – we're so grateful 🥰 And so are OneTreePlanted, as we donate €20 to them for every review we receive. This year, we've helped them plant 740 trees! We've also raised €1,300 for the Ukrainian Red Cross, so thank you for making a difference to two brilliant causes.
Here are a few of the lovely things you said about us:
"A truly effortless user experience. Using Pleo requires the least amount of thought possible on my part, which is exactly what I want." - Ville B, Senior Product Designer

"Easily the simplest payment system I have ever used." - Steven H, Senior AWS Engineer

"Pleo has changed our business for the better. Everyone in our office loves using it." - Sally M, Management Accountant
Keep 'em coming! Drop us a line anytime on G2.
If you want to see how Pleo can transform your business spending this year, book a demo with one of our team today.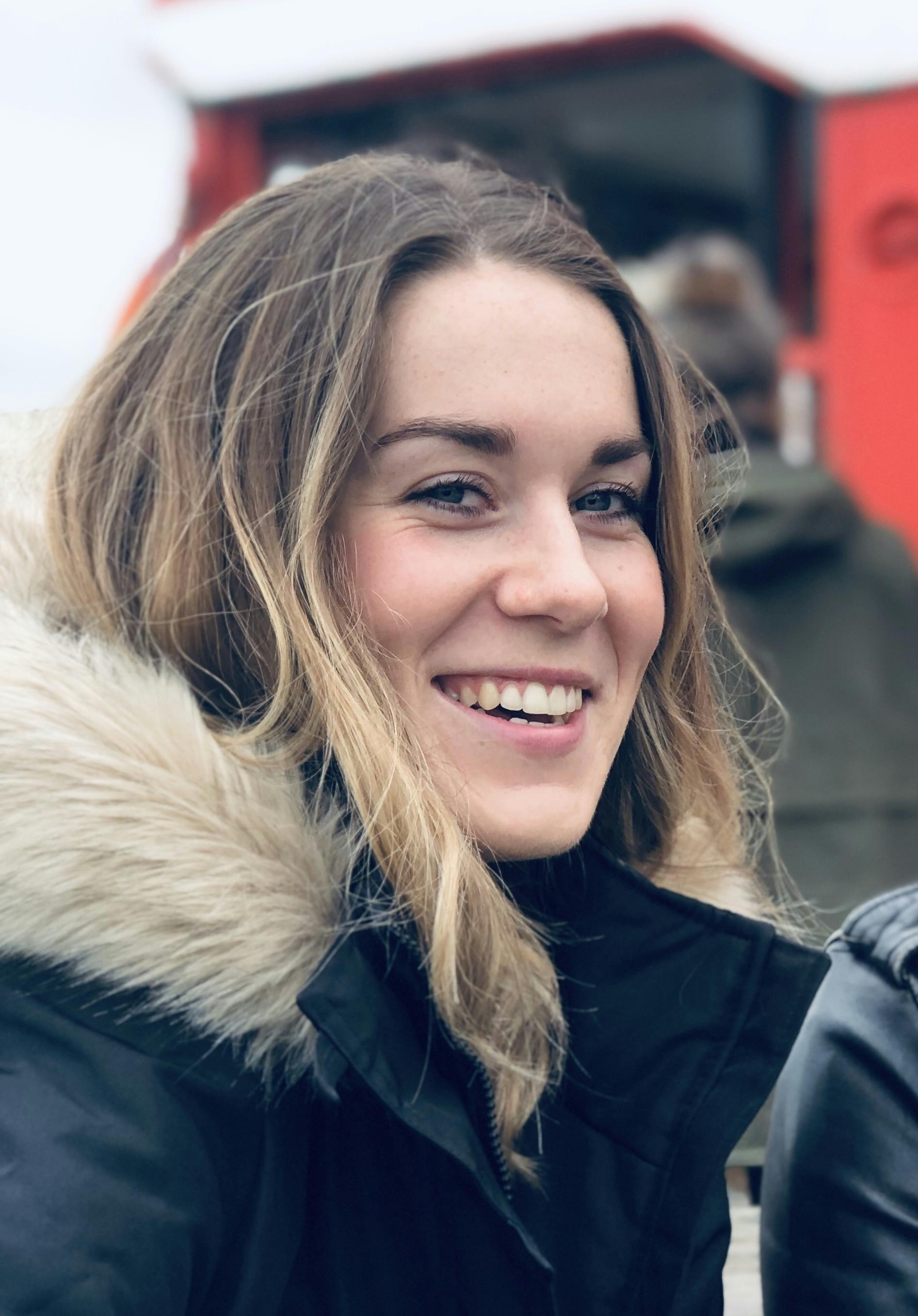 Having written for fintechs like Curve and ClearScore, I'm now spreading the word (literally) about Pleo.
frankie.jones@pleo.io
You might enjoy...
They say Rome wasn't built in a day. Neither was our tech stack.

---

We've decided our impact vision should focus on making all the exceptional talent out there feel like they truly belong at work.

---

Looking to give yourself a head start in the New Year? Follow our tips to take the right steps for your business during tough times.

---
Get the Pleo Digest
Monthly insights, inspiration and best practices for forward-thinking teams who want to make smarter spending decisions
Powered in the UK by B4B partnership, available soon