How better spend management built trust and loyalty at these companies
Fixing the way your company deals with spending doesn't just free up your finance team's time, it can even work wonders when it comes to employee retention and trust within the workplace. 
Manually dealing with expenses is costly and it's your team who carry the financial burden — from out-of-pocket spending to waiting weeks, maybe even months, to get back what they're owed. If your people are regularly kept waiting for reimbursements — whether it's for £3 or £300 — stress and frustration quickly build-up, which directly impacts productivity. 
And there's the undeniable sense that they don't feel trusted with company money, which isn't going to make anyone feel valued. 
Trust means loyalty 
It's not blood, sweat or tears that make a successful business. It's trust.
And science backs this up. Research by Harvard Business Review found that workers at companies where trust is high report 106% greater energy in the office, 50% more productivity and a reduction of 74% in stress levels, compared to businesses with low trust.
Not to mention, employee retention is a more cost-effective investment for businesses than recruitment — and a more valuable one.
How can Pleo help build a trusting work culture?
With over 15,000 companies using Pleo, we've heard a lot of stories about what our spending tool has meant to their teams. From giving accountability to employees to getting a better handle on spending to improving their workplace culture. 
And these things ring true to Convivo's CEO, Steve Parks. Convivio has a big job on its hands: they help public bodies transform their digital offering. And Pleo has played an empowering role to help their team feel valued – even before their first day. That's why getting a card is mentioned in their job ads.
"If anything, Pleo has reflected the way we wanted our company to work," Steve says.
"We're using the cards to reinforce a lot of our own cultural values around money. So there are no spending limits on our cards – although [the system] allows us to set them, we don't.
"And everyone's an admin, so everyone can see all of the transactions that are going through. That's the way we make sure things are above board and ethical. It's sunlight."
Finding the balance between trust and control
What says "we trust you" more than handing your team their very own Pleo card on their first day? 
This is something that Percent, a UK-based tech start-up, did when they ran their internship program. Evie Ridyard, who managed the company's rollout of Pleo, recently told us how a new way of spending gave her team autonomy, all while keeping finance in control. 
"Pleo has really helped with transparency when it comes to team spending. Our team has great agency and responsibility, enabling everyone to do their job efficiently without any scrutiny from management," Evie says. "It was crucial to give our team freedom and trust whilst being able to have full visibility and insight into their spending."
We know that control and visibility are just as important as trust. That's why admins can set individual spending limits on each card; they'll even receive a notification in real-time whenever a card has been used.
"Borrowing the company credit card feels a bit like asking your parents for money to go to the movies when you were 12."
It's a win-win situation
Better spend management relieves stress off almost everyone in the business.
For your finance team, there's no more last-minute receipt chasing. For your bookkeepers, there's no end-of-month panic making sure all the accounts add up. For your people, there's no more out-of-pocket spending and the feeling of being untrusted.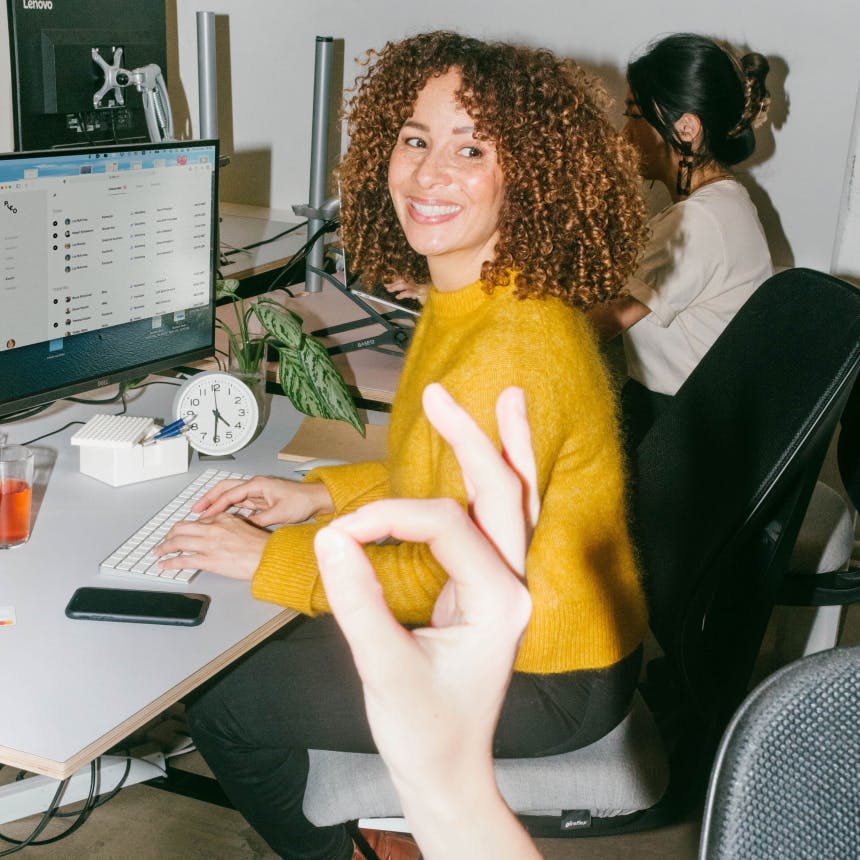 Smarter spending for your business
Save time on tedious admin and make smarter business decisions for the future. Join Pleo today.
Book a demo
Powered in the UK by B4B partnership, available soon
Tech writer at The Next Web, now copywriting for Pleo. Say hello!
cara@pleo.io
You might enjoy...
Forget the office ping pong table and ditch the after-work drinks. What your team really needs is a spending solution that means instant rei...

---

Empower your team and take control of software business spending with Pleo.

---

Your guide to understanding how Vendor cards can work for your business, saving you time and money when managing the digital services you re...

---
Get the Pleo Digest
Monthly insights, inspiration and best practices for forward-thinking teams who want to make smarter spending decisions
Powered in the UK by B4B partnership, available soon