10 things to consider before choosing a company spending card
Company credit cards have been amongst the most popular options for managing workplace spending for some time.
They allow for a standard way for employees to pay for pretty much all business-related expenses. Coffee, plane tickets, software, office supplies – everything your people need for work can be paid for with that little piece of plastic.
Having a business credit card is a step in the right direction in making your company finances more organised. But there's a lot to consider – all companies want all their processes to be flexible, secure and easy-to-use. 
And when it comes to the different types of business spending card, there are an increasing number of options out there: prepaid business cards, commercial cards, traditional bank business credit cards... and more.
It can be overwhelming. But these questions can help you figure out what's right for you.
What is a business credit card?
In short, a corporate or company credit card is available to organisations of all sizes in order to keep business spending separate from personal spending. 
That eliminates out-of-pocket expenses and the need for employees to wait to be reimbursed.
However, traditional corporate credit cards create extra admin work with monthly statements being sent to the cardholder – most likely, the company CFO or accounting team. 
Looking forward: Business cards for the future
Business spending solutions like Pleo are doing just that - looking forward. We take lessons from what businesses like about the old way of using cards, absolutely, but we're looking to innovate too. 
Our smart company cards can be issued directly to employees as plastic or virtual cards. And unlike a traditional bank card, spending limits can be set for each user.
Additionally, business expenses can be tracked in real-time, with instant notifications sent to your company's Pleo admin. Admins top up the central fund, where the money for each purchase comes from.
Being armed with a card of their own (and not one borrowed from the CEO) empowers your people to get what they need for work.
At the same time, your admins enjoy a centralised overview of company spending, easier bookkeeping and minimal paperwork. It all adds up to a whole new level of control. 
Here are 10 things to consider when deciding on a business spending card:
1. Associated costs
Money is always a top factor of any business operation or decision. 83% of the responding companies from a survey presented in a study focusing on the importance of product costs in decision making considered cost important or very important. (Congratulations to the other 17% who don't need to worry about that!) 
Upfront costs, like an application or annual fee, don't tend to differ too drastically between card processing companies.
What is important to pay attention to are fees associated with processing. Are there any introductory rates, late fees, annual fees, balance transfer fees and so on? Make sure to take a look at each card's terms before signing up.
2. How many cards?
Businesses that rely on subscriptions, travel or entertainment can really benefit from giving their employees a card to help manage and track expenses.
But with traditional corporate cards, the sign-up process and additional costs mean the number of cards tends to be kept at a minimum. Can you really afford to wait around for the bank to approve each and every application form for a new employee or manager? 
It's equally important to find the answer to questions like:
Is there a virtual card option?

How long does it take to set up a user?

And, how when they are set up, how long before their new card arrives?
Pleo lets your number of cards grow with your business, so you can react quickly and avoid getting held back.
Welcome your new hires with a card that helps them hit the ground running – not with red tape and paperwork.
3. Individual spending limits
To go along with the number of cards you'll need, you should also consider if the credit card you're favouring allows for individual spending limits to be set. 
Having the ability to set limits ensures that spending is kept under control in a transparent way and takes away the fear factor in granting access to company cash.
At Pleo, our people use their cards for a variety of reasons - LinkedIn Recruiter, performance marketing tools, hardware, office supplies - you name it! That variety means some people require a much larger spending limit than others. 
For example, Laith, our IT Manager, is in charge of purchasing laptops and software subscriptions for all of Pleo's people.
Traditional expense management would make it difficult for him to spend large amounts of cash, but with his Pleo card the purchasing runs smoothly.
4. Variety of payment methods
The best business credit cards will offer several payment methods. Obviously the plastic card is still very much the go-to for a lot of people, but what about virtual cards? They're an increasingly popular option –  in 2020, we saw a 61% increase in virtual Pleo card use compared to the year before.
A virtual card works just like a plastic one, but can only be accessed electronically and used for making online purchases. It's the perfect fit for an employee who doesn't make a lot of business trips but does need to, let's say, top up the AdWords account.
There is also the "digital wallet" with Apple Pay and Google Pay. Having a credit card that allows your employees to use their smartphones when they're out and about will not only give you brownie points, but is also very useful when someone forgets to bring their physical card (it happens!).
5. Fraud prevention
With the total value of annual fraud losses on UK-issued debit and credit cards reaching a value of £620.6 million in 2019, fraud prevention is a key aspect to consider when looking at getting a company card.
Do your research and make sure the card provider is using the most technologically advanced security tools around. 
With Pleo, questionable purchases, whether that's what was bought or how much it cost, can be spotted immediately thanks to real-time notifications.
Compare this with traditional business credit cards, where things are often first identified at the end of the month and tracking down the details becomes a huge headache.
Fraud can, of course, occur with any payment solution. So take a look at what sort of aid you'd receive in resolution.
You'll want and need the help from your card company should that situation ever come up.
6. Expense reporting
Expense reporting is an important process that enables you to run your business, providing an overview of what is being spent by your team.
However, the traditional method of manual expense reporting is not only labour intensive but also has lots of potential for human error.
To avoid this, the majority of business card providers offer some form of automated reporting and expense monitoring. 
So take a look at each card's expense reporting system and see if it's a good fit for you.
Can you download, categorise, and/or tag expenses? Features like these make it easier to manage financial statements for internal reporting, in addition to filing taxes.
Not to mention, making these processes smooth can save oodles of time - just take a look at the true cost of manual expense reporting.
7. Integration options
A rather big plus for smart spending card solutions, is the ability to integrate with your current accounting system. This should definitely be something you look into when considering your options.
This will, again, simplify your workflow in addition to eliminate human error.
8. Rewards & benefits
It's important to evaluate the cards that have rewards and benefits that your company can actually take advantage of. There is no point in racking up thousands of airline miles from credit card purchases when your employees don't travel very often. 
And while the most popular cards are great for travel rewards, there are other benefits out there. 
For instance, Pleo has Pleo Perks - partnerships made between Pleo and our customers to offer discounts on services and subscriptions that many companies find useful in their day-to-day work, like Hubspot, Peakon, Humaans, and Monday.com.
9. Customer support
Throughout the course of your business management, there will be times when you need help with your payment processing and expense reporting, or a technical error arises, so having quality customer support is vital. 
When any sort of problem arises, you want a guarantee of being able to reach a representative that can quickly help you or your employees so you can get back to business.
Think about the format that works best for you when you've got a query or need help urgently. Webchat? Phone? Email?
10. Reviews
And finally, after looking into the areas listed above, why not head on over to Capterra, Trustpilot or any consumer review website to see what others are saying about the company cards you're considering.
It's always worth seeing how people experienced a product or service in their own words!
Time to choose a business credit card
The traditional company credit card is still a popular option, but perhaps after doing your research you are interested in learning more about a smart credit card solution? 
Pleo provides flexible, organised and safe payment options with an integrated expense management system, in one neat little package. 
So why not book a demo and find out if we are the smart company card for you?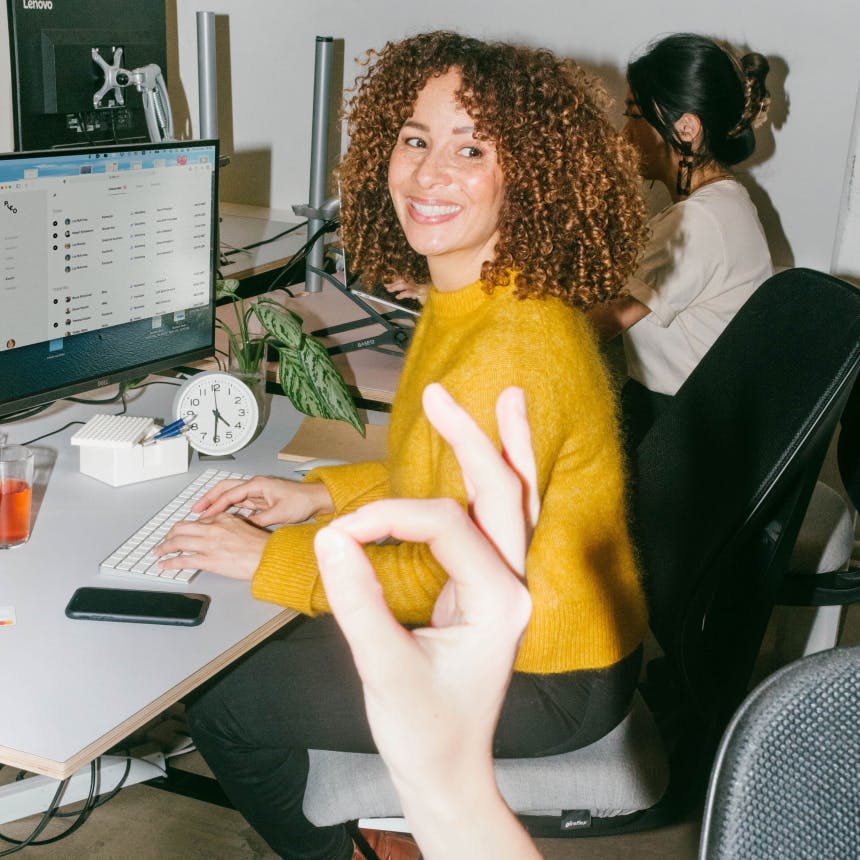 Smarter spending for your business
Save time on tedious admin and make smarter business decisions for the future. Join Pleo today.
Book a demo
Powered in the UK by B4B partnership, available soon

Content, demand gen and SEO professional. 5 years in the CPH start-up scene. Get in touch!
alicia@pleo.io
You might enjoy...
Your guide to understanding how Vendor cards can work for your business, saving you time and money when managing the digital services you re...

---

As part of our range of spend controls, we've designed a few features to make sure no expense goes unnoticed.

---

Rather than feeling out of control, how about relying on a system that gives you efficient workflows and a detailed view of every expense?

---
Get the Pleo Digest
Monthly insights, inspiration and best practices for forward-thinking teams who want to make smarter spending decisions
Powered in the UK by B4B partnership, available soon