Year in review: Pleo in 2019
"We certainly still have a lot to achieve and a lot to prove as a company. But it is a good time to step back and reflect on what we've accomplished so far as a team."
Those were the words of our CEO and co-Founder Jeppe Rindom just a few weeks ago. The occasion was one of our 2019 high points: picking up an EY Entrepreneur of the Year Award.
Jeppe's words speak to how a lot of us feel right now – he's good like that.
2019 has been a remarkable period for Pleo: our business growing, our product evolving, our sense of who we are getting even stronger.
These have been our stand-out moments. Well, some of them, we couldn't fit absolutely everything in – not even our fantastic Christmas offer.
Growing the Pleo movement
When you're in the middle of a business growing as fast as Pleo, it can be hard to take a moment and see the bigger picture.
After all, things change all the time.
But our ambition never diminishes.
But the numbers prove just what an amazing rollercoaster we've been on. That is quite something.
Making history with our Series B
All that growth, all those new roles we've been able to create across Europe, got a huge boost in the early summer.
This moment in May was the foundation for so much of what we've gone on to do in Q3 and Q4.
Announcing the largest Series B round of funding in Denmark to date was a huge achievement for us.
We secured $56m in investment, led by Stripes, a top growth equity firm based in New York. But this was about more than just the financial backing that enabled our ambitious growth plans.
It felt like a real vote of confidence in our team and our mission to transform business spending.
Hej! Guten Tag! Hola! Dia dhuit!
At the end of 2018, we were up and running in two markets: Denmark and the United Kingdom.
We've still got so much love for those markets. Just check out our nifty Transport for London ticket feature if you don't believe us.
But the thrill of expanding Pleo to even more countries was a 2019 highlight.
When it comes to new markets, we don't just parachute in.
Research is key. We embark on the kind of fact-finding that told us Fortnox was vital for loads of Swedish businesses – an integration we prioritised and developed straight away.
Getting out there is vital too – spreading the word in Ireland and Spain to find out how Pleo can make business spending a smoother experience.
And in Germany? Well…
Going paperless
After months of work behind-the-scenes, we marked a major milestone this summer when Pleo became 100% paperless in Germany.
Laws around tax compliance there had meant documents needed to be kept for 10 years after purchase.
But in July, the bookkeeping rules were revised, meaning digital copies of receipts from Pleo are now accepted by financial authorities.
That news was such a great springboard for our mission to get every employee in Germany using a Pleo card.
Nailing our integrations
Fortnox is just one of the integrations that our superlative team developed this year.
Every time we roll one of these out – whether it's Xero or Quickbooks – we make it really clear where the inspiration came from: our customers.
We know those integrations played a key role in just how good our reviews have continued to be in 2019.
Actually, before we get back to the cool product features we developed, let's take a moment to review the reviews!
The reviews are in
Facts are facts: it's thanks to you – our customers, users and partners – that we are on the right track.
Your constant support and feedback gives us the insight and drive to keep building and improving Pleo in the right way.
What's even more amazing to see is the ton of reviews you've shared throughout the year on software review sites like G2 and Capterra.
That's allowed us to climb to G2's #1 highest rated expense management software in Europe and #1 easiest to use expense management software globally.
But we're not sitting still – every bit of feedback only fuels our ambition to build new game-changing features.
Offering you even more Assurance
We shape Pleo around a vision of the future of work. A place where top-down management is a thing of the past, where workers operate with freedom and trust.
But we also recognise that trust has to be felt by managers too. The ability to review some expenses is something that a lot of customers wanted, for understandable reasons.
Assurance notifies managers (or reviewers) when a purchase above their defined limit is made. It asks them to mark the purchase as "okay", "not okay" or to ask for some additional context from the cardholder.
Get the full details on Assurance here.
Homes sweet homes
A growing team is a great sign of Pleo's progress, but it's also meant we spent a lot of 2019 hunting for new homes.
First up was moving into our new digs in Copenhagen in February. Of course, we were sad to say goodbye to our first home, Founders, but opening our new HQ was a landmark moment.
(It took us a few months to organise a housewarming, sure, but we've been busy!)
Our UK team enjoyed a similar sensation in the autumn when they moved from a co-working space to a pretty amazing new Shoreditch office of their own… and you just wait for that housewarming party.
In Sweden and Germany, we're putting down roots at new offices too. You can find us in Stockholm or if you're in Berlin, we're based in Mitte.
Come say hi!
Talking about what matters to us
One thing that's been a lot of fun this year has been turning up the dial on how we communicate with the world. That's you – hi!
Whether that's stepping up our presence at events like Xerocon in London or appearing on some of the top business podcasts out there, the Pleo brand is really starting to spread its wings.
We've turned over control of our blog to some of the smartest voices in our team too, giving them the platform to talk about the things they're passionate about.
Maybe that's being transparent about how we hire (our most-read post this year), or it could be honest tips from a first-time manager.
And we've begun to offer some thought leadership on topics that fascinate us, like building smart workplaces.
Our eBook Good Work: Build A Company People Love aims to help you ensure your employees are engaged and giving their very best.
There's plenty more to come from us on that front in 2020, so stay tuned.
What 2020 has in store…
It's just a few days since we were named Nordic Startup of the Year.
But if you thought 2019 was big for Pleo, you ain't seen nothin' yet. We're delighted to have so many companies using Pleo (6000 and growing, did we mention that already?!) and we're working hard to grow that number.
I might get in trouble for saying this, but we're also a few weeks away from launching one of our coolest product features yet.
Oh, and your Pleo card is about to get superpowers that will help you do even more and if that sounds tantalising… good, it's supposed to!
Jeppe can explain more: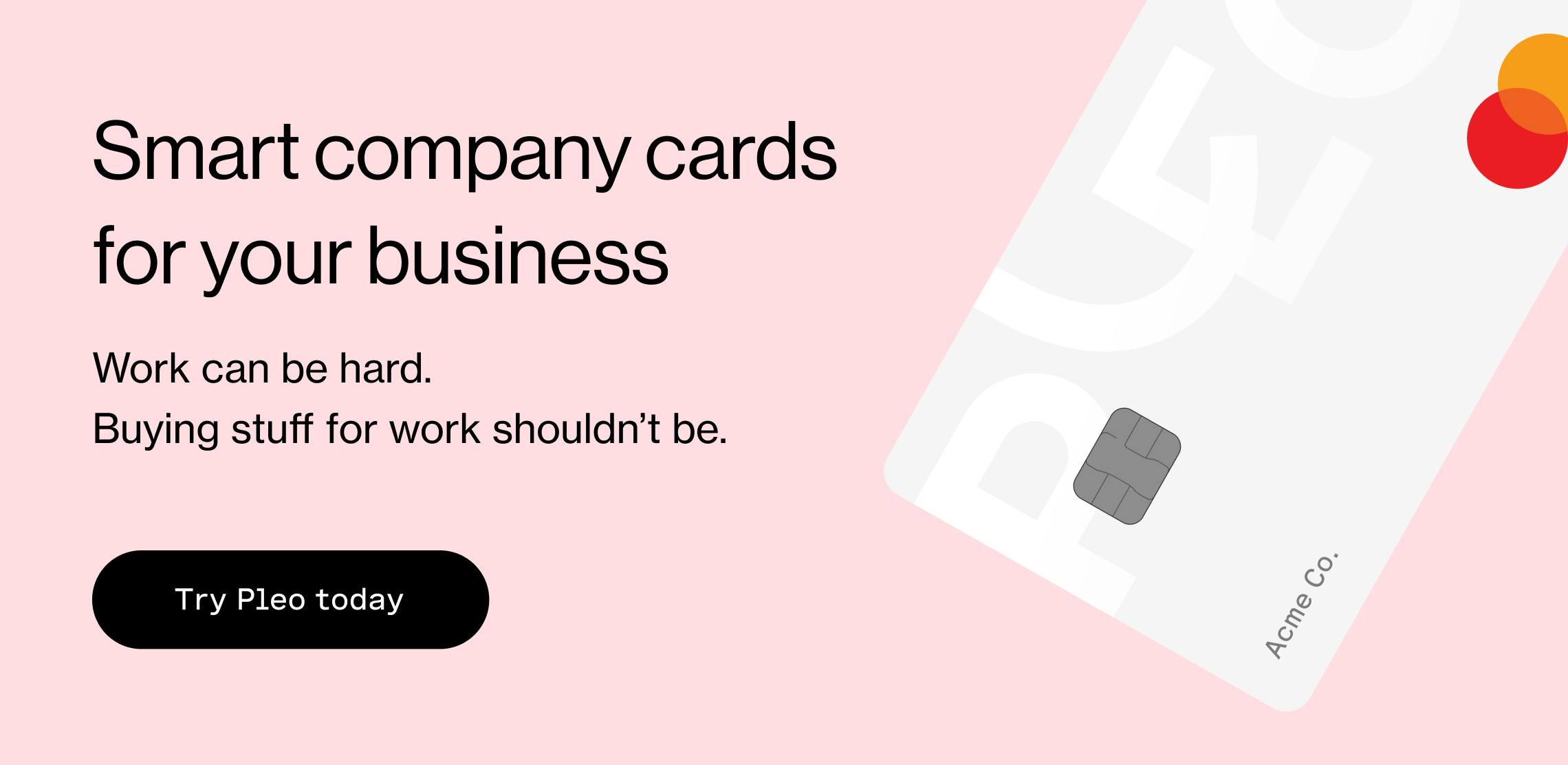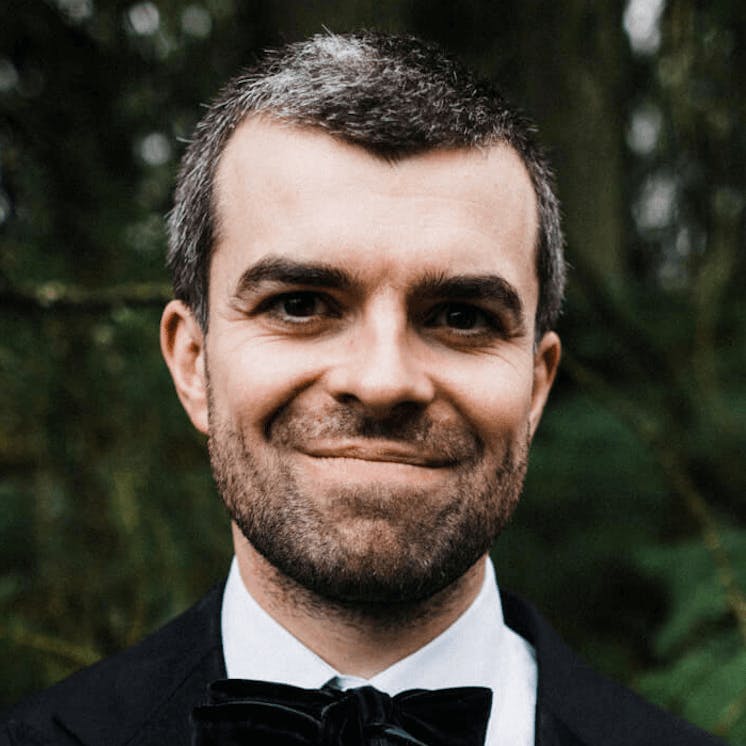 Journalist with the BBC, LBC and others for a decade or so. Now doing words for Pleo. Spot a typo? I'm all eras.
neil@pleo.io
Get the Pleo Digest
Monthly insights, inspiration and best practices for forward-thinking teams who want to make smarter spending decisions
Powered in the UK by B4B partnership, available soon